The Primes From SCHMRD Bag The 'Opvorhuts' Title Of Revelation 2017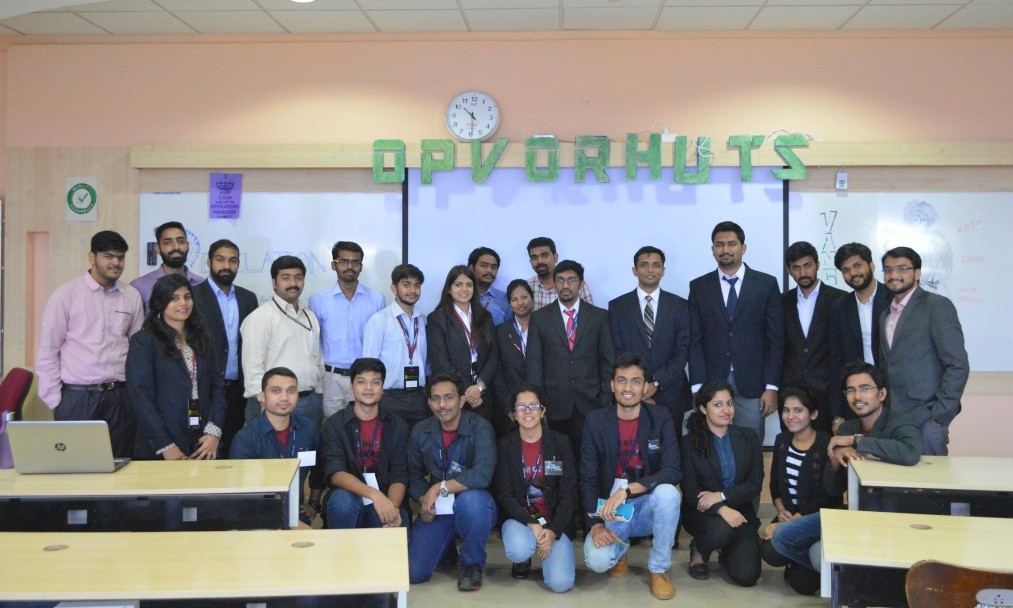 SIBM Bengaluru's Annual Management and Cultural Fest – Revelation 2017 was conducted in all its splendour from the 20th to 22nd January 2017 at the SIBM Bengaluru Campus. Of the 9 management events of the Fest, the operations event was called 'Opvorhuts', which was formulated from the specialisation 'Operations' and the term 'Vorhuts', which means 'Vanguard'. This is also in accordance with the theme of Revelation 2017 – 'Vision of the Vanguards'.
The focus of this event was to find the 'Best Operations Mind' who possessed the various skills needed by an operations manager such as optimum utilisation of resources, time management, analytical thinking etc.
The event was conducted in two phases – Phase 1 was an online quiz, which tested the technical knowledge of the contestants and their aptitude skills. The 10 best teams were shortlisted and were invited to the college campus for Phase 2, which took place on the second and third days of Revelation 2017.
The D-Day dawned and jittery participants guided by Team Opvorhuts started the operations war which consisted of 6 rounds specifically designed to test a few core principles of operations such as Brown-Gibson Model, Location selection, 5S, TQM, Quality Check etc.
As the participants progressed through the various levels, the complexity of the problems presented to them increased significantly. Day 1 of the event had a host of challenges involving interesting objects such as Legos, marshmallows, spaghetti sticks, Gems etc. Day 2 of the event was the carry-over of an overnight case study on Demonetization followed by a group discussion, which was judged by Mr. Sunil Sunder Bablani of Deloitte and Ms. Christy George of Fidelity.
The event was won by Darshan Pawar and Shrirang Kumbhojkar of Team 'Primes'-  from SCHMRD, Pune. The 1st runners-up were Narendran V and Solai Raj. G of Team 'Egg of Columbus' from Thiagarajar School of Management, Madurai.
A participant from Team 'Modus Operandi' quoted, "It was a very good learning experience for me. I had an opportunity to connect the dots with the theories explained in the classroom."
Both Revelation 2017 and Opvorhuts had indeed been a revelation for both the participants as well as the organising team to reveal their strengths and weaknesses. 
SIBM Bengaluru
Ever since its inception in 1978, SYMBIOSIS has been synonymous with progress. The trend of progress has been continued by setting up of SIU's first campus outside Maharashtra at Bengaluru in 2008. SIBM Bengaluru is now one of the leading B-Schools of the country. The focus, now, is on matching global standards of management education. SIBMB instills a work culture which is unparalleled among various institutions. It provides a holistic approach to management which goes a long way in creating a dynamic identity. Vibrant student associations and committees complement the program with a number of activities involving institute-industry interaction.