'CAT Questions are aimed at how quickly one can process a lot of Data' – Prof.Hanumantha on CAT Exam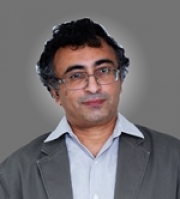 In continuation with the Test Prep Chats, InsideIIM hosted Prof. Sudhendar Hanumantha Rao from MYRA School of Business.for a chat session to help you navigate these last 15 days for the CAT entrance exam.
Dr.Hanumantha Rao's corporate journey includes vital stints as Practice Lead, Managed Security Services, Wipro, Bangalore, CEO, Proxis Inc, New Jersey, U.S & Bangalore, India, Consultant – Mphasis Inc & JP Morgan Chase, Senior Technology Officer, JP Morgan Chase, New York, NY and Senior Consultant, KPMG LLP.
We thank Prof. Hanumantha for doing this!
You can visit our LIVE Chat section for archives of over 100 chats. Please check our featured stories section for transcripts of various high-profile chats on InsideIIM.