The Real Life MBA – Britannia Cafe – Nostalgia On A Plate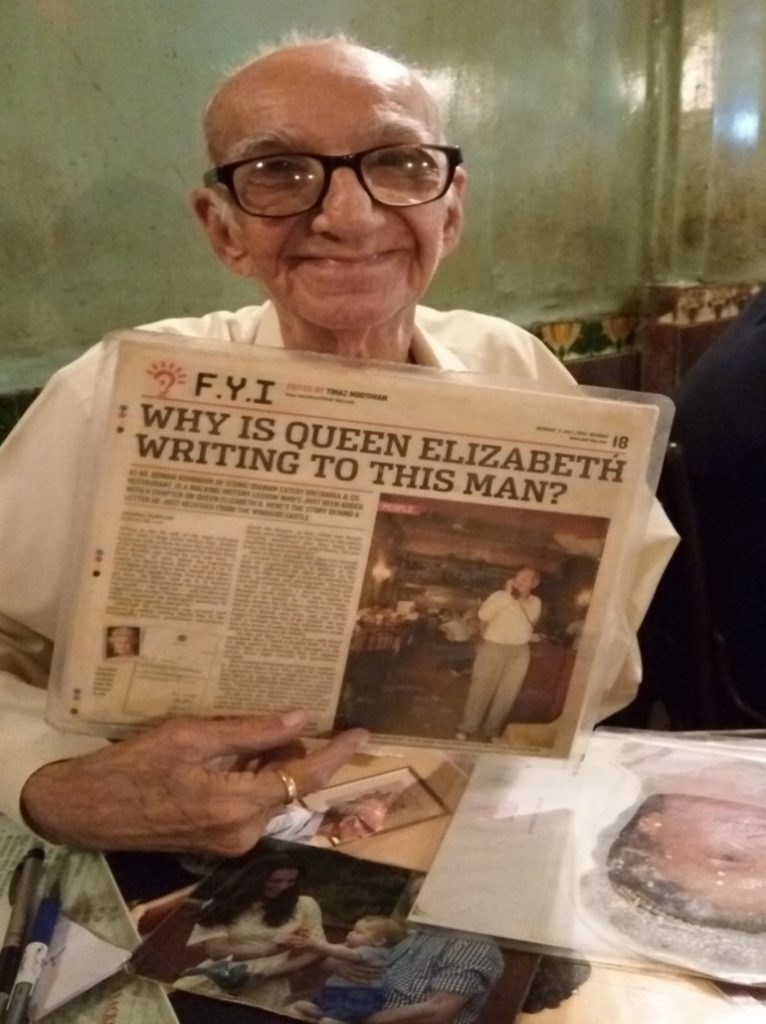 In the early 1900s, commerce in the city of Mumbai was dominated by Gujarati and Parsi traders. The shops which were located on the corners of lanes weren't preferred by the Gujarati traders as they were 'Sinh-mukhi' or shaped like a lion's face, which was considered inauspicious in Hinduism. They preferred the non-corner shops as they were 'Gau-mukhi' or shaped like a cow's face – a very auspicious shape for Hindus. The corner shops were thus available for much cheaper rates and Parsis all over the city took up these shops and several of them were turned into Irani restaurants, a few of which have survived the advent of modernity.
Britannia Cafe – A Flashback
We went to one such place. The Britannia café is located in the heart of South Bombay area. It is a typical Parsi restaurant which was established in 1923 by Rashid Kohinoor and after his death, his son, Boman Kohinoor inherited this restaurant. He is now the senior partner at Britannia café & Co. Boman Kohinoor is young and dynamic at the age of 93 and you can always find him taking orders or chatting with customers. In 1943 the café was acquired by the British army as they wanted a café of their own. Mr Rashid got it back after a period of two years. But the future of this famous restaurant remains unknown as Boman's father took a lease of 99 years which will soon come to an end. Unlike all other restaurants and cafes, Britannia café functions only from 11:30 am to 4 pm.
The Royal Meeting
Britannia café is quite famous. When Prince William and Kate visited India recently, they came to the Britannia café but unfortunately it was closed on Sunday. They then invited Mr. Boman to their hotel to meet him.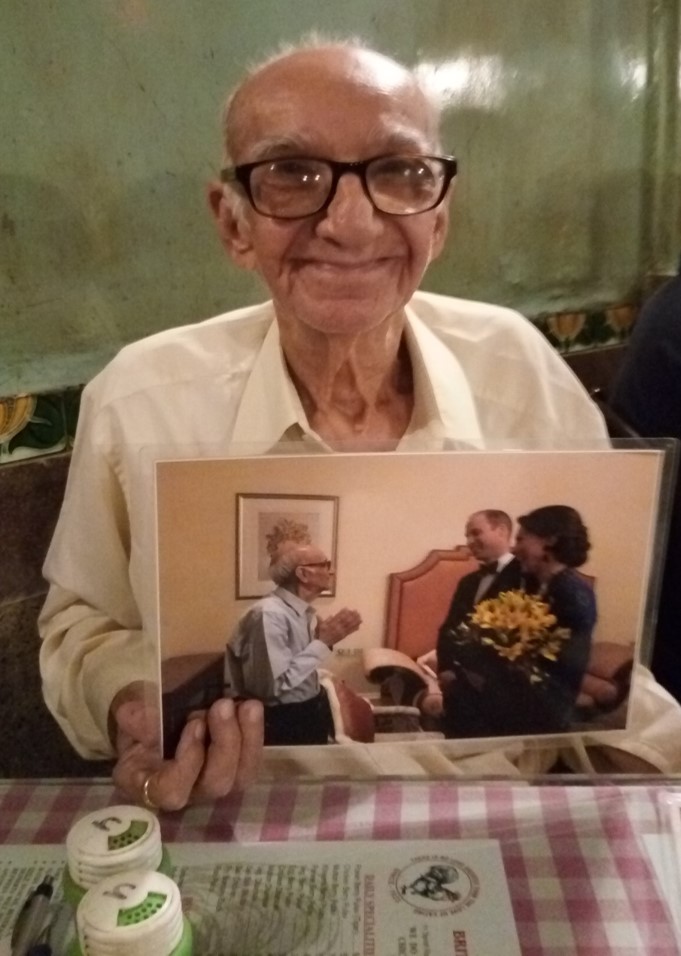 All About the Food
Mr. Boman told us that after the Britishers left, they had to change the menu as per the Indian taste. During his time he introduced Mughlai items whereas his father had started with Continental items in the menu. "My wife was very fond of cooking and in the year 1982 she joined me and introduced Parsi items in the menu" says Mr. Boman.
When asked how they maintain the quality standards of the food he said that they get the best of the raw material from the market, be it meat or vegetables; everything comes fresh every day and from good sellers. Also his son is a chef who comes in the morning, cooks food and he ensures that the quality and the texture remains consistent. If you see the menu, the prices are high as they price their products for the superior quality that they provide. Their customers don't mind paying more as long as the quality and the quantity is good.
Customers from Around the World
50% of his customers are regulars and he personally goes to each table to take reviews from his customers and to make them feel at home. He sees customers from many countries such as Britain, France, Germany, etc. and as he is multi-lingual, he finds it easy to converse with all of them. In fact, whenever somebody from England visits, he greets them and welcomes them back to the country where their ancestors spent almost 300 years and tells them that he misses the Queen! He has definitely mastered the art of talking to his customers. Here, the people enter as customers but leave as guests.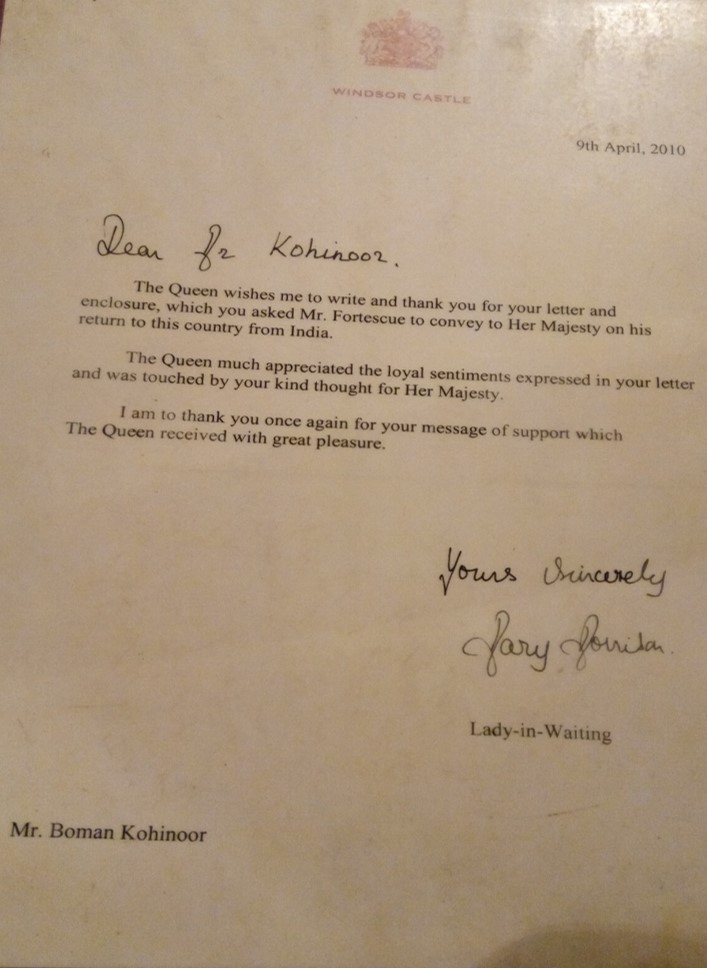 Britannia's View on Competition
When we asked him about his perception towards competition in the restaurant business, he said that there were 3-4 similar restaurants in the same location but over the years they all have disappeared and that is an advantage for them. His take on why those restaurants shut down was quite surprising. He said, "That's because our children are educated; they want to become doctors, lawyers and engineers and they think this is below their dignity to run a restaurant." Mr Boman took a survey way back in 1950 and he found out that there were about 300 to 350 restaurant run by Irani's in Mumbai and now their hardly 30 such restaurants left. This is because the younger generation doesn't want to be a part of this business anymore.
Britannia's Team
And his take on the chef and the waiters? He says some of the chefs work part time as waiters and that's how they earn extra money. In the morning they prepare food and in the afternoon they work as waiters. He says all the employees are registered under the Minimum Wages Act and they decide their salary. "We also provide them with breakfast, lunch and dinner." When we asked him do they spend money on advertising and he said yes. They do advertising in Parisiana Magazine, Afternoon paper, and also in some Gujarati magazines.
Britannia Cafe, Here and Now
Given that Britannia café is so famous, we assumed that the place must be crowded always and on working days they must be seeing a lot of customers but Mr. Boman has different view on this. He says that they are losing customers to other air-conditioned restaurant. Since he personally meets all the customers we asked him what his customer had to say about the restaurant. He says the customers are happy and they like the fact that the restaurant has still maintained its charm.
Learnings from Real Life MBA:
In business keep your employees happy. They are the key to your success.
Never compromise with the quality of the product.
Education fosters an independent line of thinking but having dignity of labour is important to sustain.
Master the art of conversation with your customers to know what they need.
Customer Retention is as important as Customer Acquisition.
As told to Sonali Kapoor
———-
Read more about The Real Life MBA here.