The Real Life MBA – Spinning Success Since 2011 – Sri Ram Spinning Mills – Hyderabad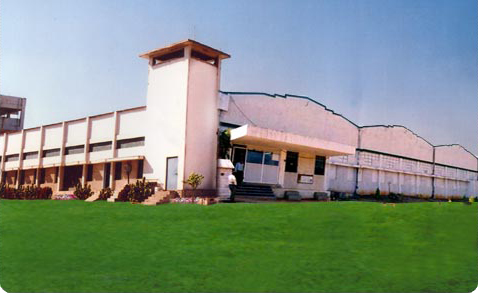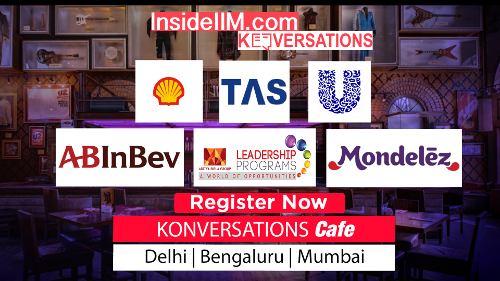 What does it take to start something new without any experience and make a huge success out of it… as much as INR 50 Crore turnover per year in less than five years?
Meet Mr. Sancheti, the owner of Sri Ram Spinning Mills Ltd providing livelihood to 45 employees. He says it takes only two things – patience and passion. Reminding the 1000-day rule he says every business cycle similar to every relationship in life, has to go through a period of 1000 days to know if the relationship or the business would actually work the way you want it to. His company produces high quality product and hence are able to satisfy a cross-section of customers with variety of endless uses. All yarns are auto coned, electronically cleared and spliced.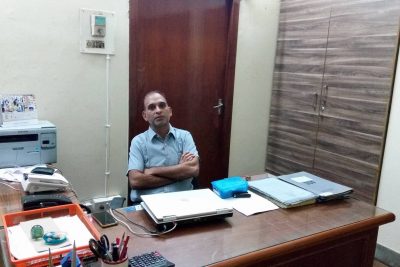 About the Industry
Spinning is the strongest link in the value chain of textile manufacturing process where fibre is converted into yarn, then fabrics, which then is undergone a finishing process such as bleaching to make textiles. Textiles are fabricated into clothes we wear. Three main elements needed for set-up of mill are vast pool of skilled and unskilled workers, availability of labor at low costs and strong base for production of raw materials.
Genesis
His father's business was in trading which involves purchasing and selling of cotton bales and had a turnover of INR 10 Crore. In 2003, when his father expired, Mr. Sancheti had to take up the business. In 2010, Mr. Sancheti decided to set-up his own manufacturing unit for two reasons: 1. Doesn't want to lose his presence in the market since the trend of customer ordering shifted to placing of direct order to manufacturer rather than through a trader due to better quality availability and 2. To not lose huge margin in the market. He backward integrated in the value chain of cotton bales making. They source fiber cotton seeds from farmers, process it and finally pack it as cotton bales to supply to spinning units. Also since training is minimal, staff is hired on need basis which helps the company in saving money.
Below are few pictures of machinery used in Sri Ram Spinning Mills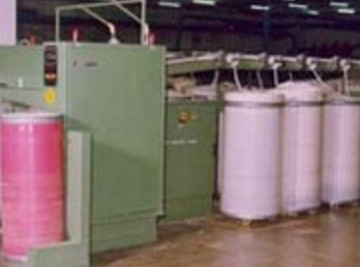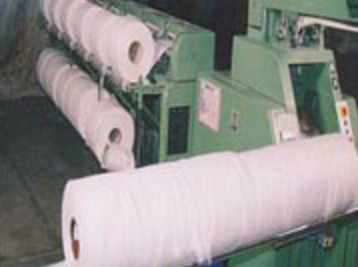 Business
Like many other entrepreneurs, Mr. Sancheti, faced many problems as he had no experience in setting up a manufacturing unit. One such failure he had to face was when he unknowingly bought a cotton field land which is made of soggy black soil. He had to spend huge amounts of money to dump it with soil so as to prevent big and prolonged problems such as weak base for building and water logging. He says one shouldn't buy plot and set-up because he/she likes it or in hope that it might work. Similarly, lack of electricity connection which is extremely necessary for continuous function of the plant and servicing to bad builders were other few problems he faced. Facing such difficulties, it took him two years to set-up proper infrastructure and start production. Initially started with installation of 6048 spindles, he scaled it up to 18144 spindles (200% increase). Spinning businesses are predominantly passed on through heredity. Nonetheless Sancheti says MBA education, fair idea of business flow and maintaining good relationships with government officials aid in venturing into this business line.
Marketing
Business works on contract basis. B2B marketing is done mainly through referrals. Other marketing strategies include buyer visits, free samples, contacts with agents etc. Once satisfied during trial phase, recurring orders are placed by the customer. Sri Ram Mills have currently 8 to 10 loyal big textile manufacturing enterprises in Tamil Nadu and are delivering 200 million tons per month.
 Crisis
Couple of times, his inventory caught fire and he was unnecessarily blamed for unethical action of setting up fire, just to claim insurance. He says as time passed things were back to normal and everyone released the truth. He could come out of it through the support of his co-workers, suppliers and clients.
 Vision for the Future
Company is currently engaged in deemed, merchant and direct exports to countries like South Korea, Hong Kong, China, Turkey and Europe. To reduce their dependence on fluctuations in Indian market, they plan to strength their exports.
Message for future entrepreneurs
1. Shortcuts don't help
2. Better to wait or drop if one doesn't have enough money (As Mr. Sancheti quotes 'Mahanga roye ek bar, sasta roye bar bar')
3. One can't avoid politics and hence should learn to deal with it
4. Patience is the key
5. Maintain good relationships
 ————
About the Author: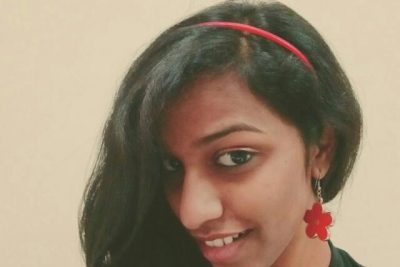 Deepika is currently doing her MBA from IIM Bangalore. At IIMB, her major interests lie in Marketing and Strategy. Prior to this she graduated from IIT Kharagpur. She is a passionate dancer. Besides this, she loves oil painting and likes to take a shot at writing in her free time.