'The Thirst For An Unknown Experience' – Kaushal Bhalotia's Internship Experience At UCO Bank – IMT Ghaziabad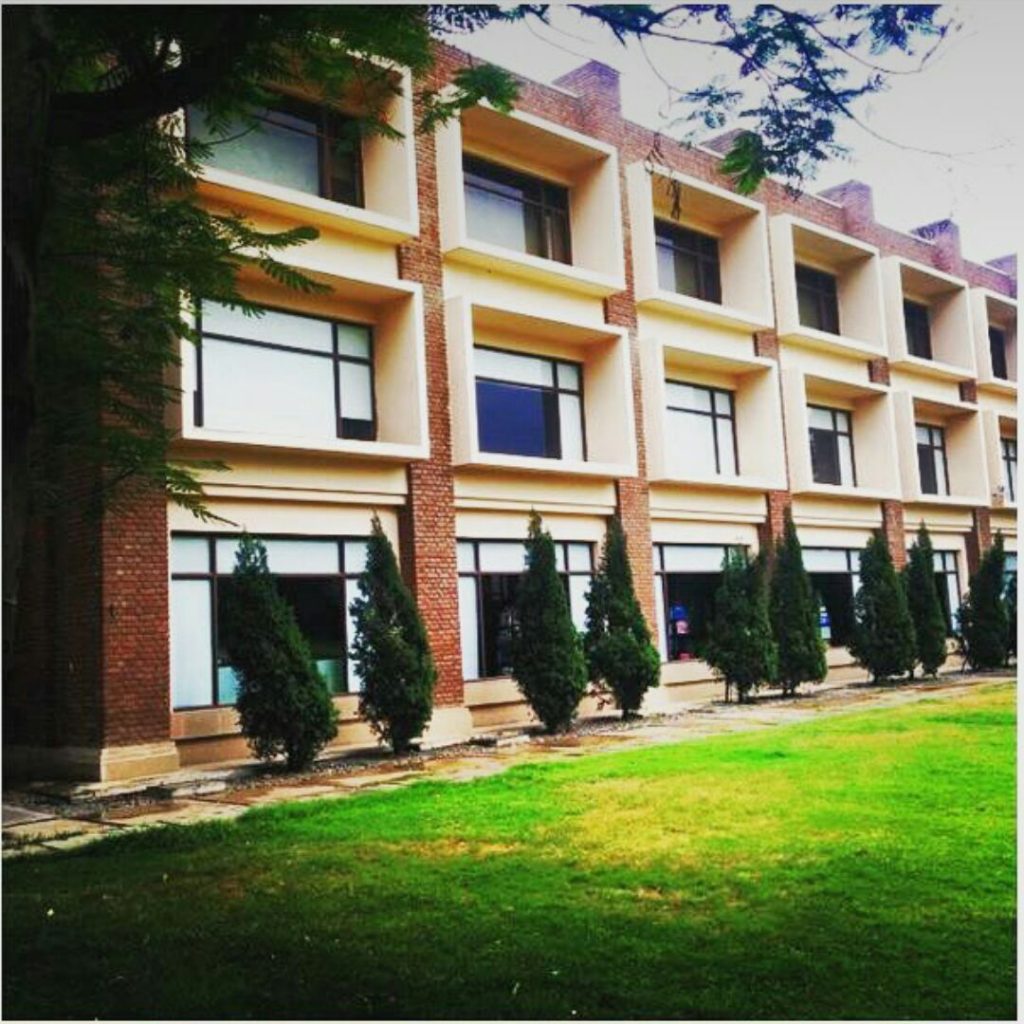 Educational life has several stages, right from kindergarten to post-graduation and further. We keep on changing institutions at each stage and graduating from them. Completion of one stage leads to the onset of another. In this walk of educational life, we become associated with many institutions and become an ever-lasting member of it. We may or may not be in constant connect with our alma-mater but somewhere within us the values, the learnings and that emotional connect lies.
In a country where more than 60 lakh children are uneducated and do not get the opportunity to study, I consider myself very lucky to have been born to such parents who have nurtured me right from my birth till date and have provided me with best of the facilities. They have provided me with best education, best of all needs and necessities in life. I am very proud to say that the institutions to which I have been associated throughout my life are some of the country's most renowned institutions and are known for their quality education, eminent alumni and high standards. I am currently pursuing my PGDM from Institute of Management Technology, Ghaziabad where I am a first year student. I have done graduation in Economics Honours from one of the most eminent, reputed and well-known colleges of the country, Presidency University, Kolkata erstwhile Presidency College Kolkata. I have sat on the same benches and studied in the same classrooms as Mr. Amartya Sen, Dr. Bimal Jalan, Mr. Buddhadeb Bhattarcharya amongst others.
Today through this story I will like to share my Summer Internship experience, my first experience in a corporate. Until this I have only been parts of schools and colleges. This was my first exposure to the real corporate world.
It was the end of my first year and second semester at Presidency University. We had a vacation of one month in December. Since, I had studied Science in my higher secondary I had many friends who had taken admission in NITs and IITs in engineering. So from them I had heard that they are getting recruited to various companies and organisations for their summer internships. There stories excited me a lot and encouraged me to do an internship myself. Excited and filled with enthusiasm, I spoke to my seniors and professors at the college to find out to my utter dismay that there is no such system of internships at my university. However, there was no restriction from the college if I could find an internship on my own. So I set out on my own to find myself an internship. I registered on various internship portals, walked in my companies with my resume and had word with HRs and Managers of many companies and corporate houses. I also mailed and dropped letters to the concerned authorities.
This whole searching lasted nearly a month. I had applied to more than 50 companies, met more than 20 HR managers and others and waited long hours to just get an opportunity to explain myself to them and express how and why should they take me for an internship. But, alas! I received only rejections because firstly I was pursuing an undergraduate course and secondly, I had only completed my first year.
But fate had something in store for me. I was very lucky to have received an internship offer from UCO Bank, Kolkata Head Office. The mail read that my application to intern with the UCO Bank at the Kolkata Head Office has been accepted. My joy knew no bounds. My internship then started on 12th December, 2012 in the Strategy Planning Department.
On my first day I was introduced to the General Manager of UCO Bank Circle Office who had provided me the project titled "Seasonal Variations in the Bank Deposits and Advances of banking system in India with reference to UCO Bank". He had assigned me the project under the guidance of the Deputy General Manager of Strategic Planning Department. The DGM himself was an Economics post-graduate, so we shared a common link between us. I was also introduced to the department and was given a cubicle where I could work and do my research.
My experience at the internship was very different and fruitful. I had gained huge amount of knowledge in various avenues and got a very good exposure to the working of a banking organisation. I collected data, represented it through graphs, analysed the trends and made certain inferences out of them. I also provided some meaningful insights to the bank on the various market trends and the seasonal impacts of macro-variables such as inflation and money supply and suggested them strategies to tap the deposits and loans market.
There are two incidents which I would like to specifically mention which left an everlasting impression on me. It was one fine morning when the assistant manager of the department summoned me in his office and explained to me that he wants to show me something. He had seen me trying to analyse data and derive patterns out of them. So he showed me a video on data analysis where an eminent professor of a university was giving a lecture on TEDx and supported his views with data on a software with very dynamic graphs and graphics which were animated. It fascinated me and I asked him, "What software is he using for this?". The manager turned around, looked at me with a stern look and said, "The problem with your generation is that you don't want to learn from the start. You just want to free ride and take shortcuts. On the contrary, you should first understand the reasoning behind everything, the need for anything you need or do and the develop a profound knowledge base. The professor has put in years to research and develop his theory, he did not do it in a day. Every success requires long term dedication, hard work and determination. So, learn to take the longer paths however difficult they may be, because on these path success is guaranteed."
Another incident which affected me was a senior manager on a Saturday evening saw me working late till 7 o'clock when the other employees had left by 5 since it was a half day. He called me into his office for a little conversation. He offered me some snacks and a chocolate pastry which he received from his seniors because it was his birthday that day. He had a light-hearted conversation with me where he shared his work experiences and gave me some very important lessons on working in a company. These two incidents had special impact on me because they showed me the importance of relationship building, work ethics and the importance of gaining knowledge and not just education.
Friends, it is very rare in life that we get to learn from our elders, our peers or our acquaintances lessons which have the potential of changing our lives for good and putting us on right path whenever we digress or are wrong. Seldom do we come across people with huge knowledge and experience about a journey called Life, but when we do, they impart us their teachings and learnings so that we may develop and grow to be better human beings. Hence, we should always hold on to our values infused into us by our elders and whoever we get in contact with. These values and teachings make our lives easier and show us the right path. This internship experience brought me in contact with many veterans of work and life and provided me great knowledge both in educational and life fields.