The Unlikely faculty who turn up in your lecture hall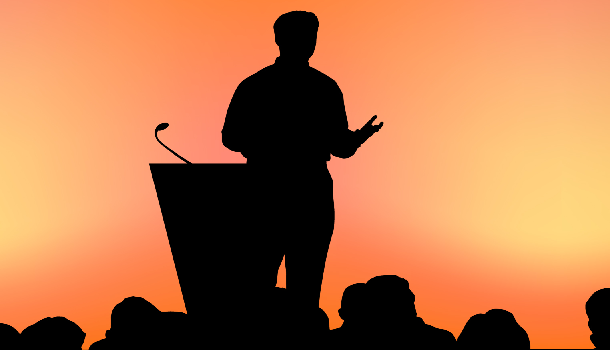 In 2 years during MBA, students in most b-schools get a chance to learn from not only their regular or visiting faculty, but also few from industry. Sometimes, you will be gifted with the presence some celebrities, management gurus who have never done MBA, etc. This article gives an idea of few such occasions that happened in the past.
Lalu Prasad Yadav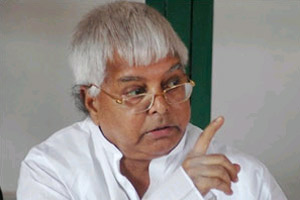 The Railway Minister during UPA-1 has steered a spectacular turnaround within 30 months of taking charge. The world took notice of this and b-schools around the globe who are reeling under pressure of global economic slowdown saw a learning opportunity in Lalu. He was invited by few Ivy league universities like Harvard, Stanford and a few Indian b schools shared his thoughts on how he turned a loss making enterprise into an organization of Rs. 13,000 crore surplus.
While he used to take help of a translator, the future managers used to quiz him about sustainability of the business model, why he couldn't do the same with Bihar in 15 years of his rule, etc. His lectures also threw some light on HR aspects like effective middle management leading several initiatives.
Dalai Lama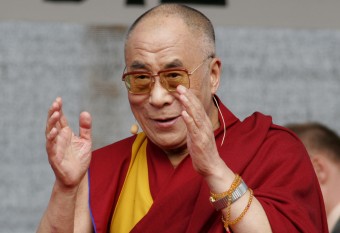 If you think MBA is all about learning about strategizing or making more sales or crunching numbers, you would be proved wrong after attending Dalai Lama's lecture on doing ethical business. For those who would soon be receiving fat pay cheques, he delivers an impactful session on the consequences of money matters, which lead to the need for principles. He explains how doing business is also a spiritual journey and the advantages of taking a spiritual approach to manage businesses
Aamir Khan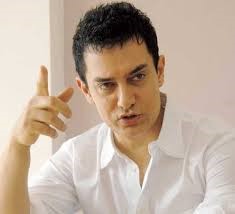 While everyone know that when it comes to movie promotion, it's Aamir who beats everyone else hands down, only a select few get chance to know the thinking that goes behind all his innovative promotions. He explains Ghajini promotional strategy in which he himself does a ghajini hair cut to some children. Then he goes on to do a failure analysis of some of his films that fared very poorly at box-office. His lecture then moves on to compare the traditional style of making a Bollywood movie with that of corporate style followed by companies like Adlabs.
Pawan Agarwal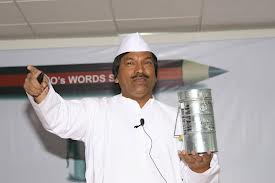 The management guru who now tours around the world for b school lectures, TED talks & corporate trainings to explain secrets behind near perfect functioning of The Dabbawala eco-system in Mumbai. He not only covers the topics of Supply Chain and logistics but also explains the Management-by-motivation philosophy which is backbone for their functioning. "Our meeting with Prince Charles was organized in Church gate station so that our dabbawalas won't be late on their delivery," says Pawan with pride while explaining their Customer centric philosophy that every member in the organization concurs with. He usually leaves students thought provoked when he says that "If un-qualified dabbawalas can work wonders in uncertain conditions (traffic, weather) every day, trained MBAs like you who work with all amenities should do better!"
Sourav Ganguly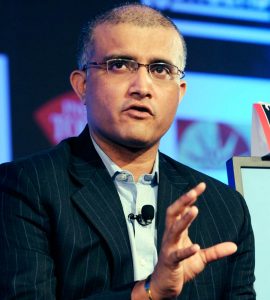 Leadership tips are the best to come by when a former captain of Indian cricket team shares his ideas based on experiences. He also explains about a successful management change and passing on the leadership baton taking the example of him and MS Dhoni. Citing the examples of incidents happened between him and Greg Chappel, he suggests ways to deal with a shift of guard at higher management level. When quizzed about his team management skills, he narrates interesting encounters with Sehwag, John Wright, etc.
Dhanush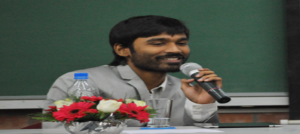 Do you want to know how to get maximum shares for your posts on facebook or videos on youtube? If you get a chance to attend a lecture by tamil actor Dhanush, you would surely learn those tricks. His lecture on Viral Marketing based on the success story of his Kolaveri-di is aimed at dissecting the promotional strategy behind his song. His session also helped the students to understand how a brand promotion campaign can be run by effectively leveraging social media. After all, who else can teach that better than someone whose song is downloaded 10 million times?
-Sasi Kanth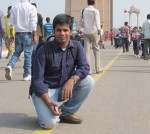 Sasi Kanth Pingali is a PGPM  student at MDI-Gurgaon. Previously, he worked as Sr. Business Analyst in one of the world's largest pure play analytics companies. His interests are Analytics, Consulting & Marketing. He is a foodie, loves traveling and blogs at http://saladthoughts.wordpress.com/
His recent article  about Apprehensions, Un-learnings & Expectations as the b-school journey begins
Follow Sasikanth on sasi.insideiim.com
Sasi Kanth
Sasi Kanth Pingali is a 1st year PGPM student at MDI-Gurgaon. Previously, he worked as Sr. Business Analyst in one of the world's largest pure play analytics companies. His interests are Analytics, Consulting & Marketing. He is a wannabe fitness freak and blogs at http://saladthoughts.wordpress.com/