The What And Why Of Microsoft Acquiring LinkedIn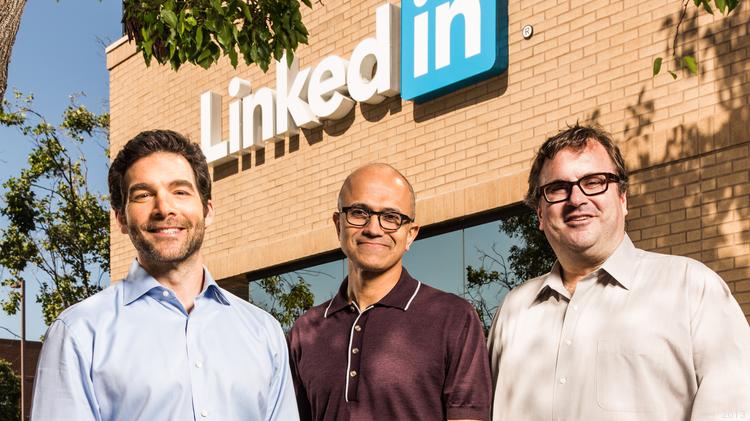 A simple way to assess any potential acquisition target, is to ask these two questions – "Is it valuable?" and "Is the price right?". If the answer to both questions is "Yes", then it makes sense to buy.
Rashesh Shah (Edelweiss CEO) is supposed to have imbibed a similar approach to risk management in Edelweiss (told to me by Kenneth Serrao). The two questions he asks before acting upon any proposition are – "Is it worth it?" and "Can I afford it?". Take, for example, the idea of burning a 100 rupee note. I'm sure if you are a reader of this article, you can actually afford to burn a 100 rupee note without significantly altering your finances. But then, is it really worth it? No, right? On the other hand, take, for example, the Kohinoor Diamond. Is it worth it? Oh yes, all of 106 carats of shining splendour, consummate craftsmanship and moreover, a priceless piece of Indian history – it's definitely worth buying. But can I afford it? No.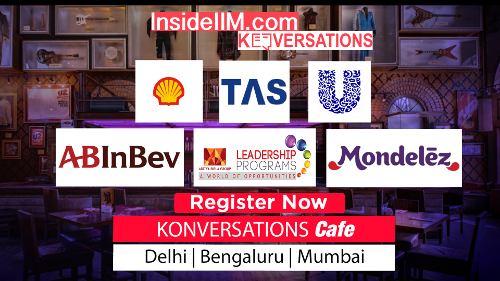 Coming back to the acquisition, here's an outline of why the answer to both questions was yes, in the case of Microsoft's pursuit of LinkedIn.
Why LinkedIn was valuable –
LinkedIn performs a crucial role in the sales cycle and LinkedIn + Dynamics will be a truly end-to-end solution.
The B2B sales cycle has two major stages – getting a foot in the door, and then, managing the relationship from there.
Prospective clients could be of two types – already known prospects, and unknown prospects. Reaching out to known prospects isn't really difficult because you already have a professional relationship. Reaching out to unknown prospects has been traditionally accomplished through methods like networking and wining and dining at conferences, going through trade journals/magazines etc. -these were useful but extremely inefficient. As of today, LinkedIn is your best bet (and pretty much the only bet) for getting an intro to an unknown prospect. I'm not saying that cold-calling didn't exist – cold-calling/Yellow Pages etc. preceded LinkedIn, but LinkedIn has produced an order of magnitude improvement in the efficiency of reaching out to unknown people during the sales process – and greatly improved the most difficult part of the sales process.
LinkedIn can be a great plugin to CRM software like Dynamics – which helps you manage the subsequent stages of the sales process. Just connecting the Sales Navigator to Dynamics could unlock so much of sales efficiency. Just imagine how much easier it could still become, if a company's org chart were visible through LinkedIn, and you could target exactly the right decision makers with your pitch.
LinkedIn's pool of experts will help make Microsoft's productivity suite more compelling.
When stuck with a new or unfamiliar problem at work, it is a natural tendency of ours to seek advice from someone who's done it before. Stack Overflow is the best example of how useful it can be to seek help from someone who's done it before. Microsoft and LinkedIn can combine to expand on the concept of StackOverflow and deliver manifold gains in productivity. The problem could be anything, from choosing the right kind of financial valuation model, to deciding whether to advertise on Google or Facebook, to tips on the latest SEO techniques. LinkedIn has excellent profile data on a massive pool of experts and professionals, and Microsoft owns a lot of key touchpoints for professional workers in the enterprise (through Office and other enterprise productivity software) at which this advice can be integrated.
LinkedIn, as an asset, will appreciate with time.
There are three reasons for this. Firstly, it is the network effect. LinkedIn owns our professional identity (in the same way as Facebook owns our personal identity). Although LinkedIn is a smaller network than Facebook (380-400 mn vs 1.7-2.0 bn), it has virtually no competitors in its space and is large enough for network effects to work in its favour. If you are creating a new professional identity today, it makes eminent sense to do it on LinkedIn, because that's where everybody else is. LinkedIn is poised to capture a lion's share of growth that comes through new users (Expect asymmetric attacks from Facebook though). Growth in the user base will translate into growth in revenues and profits.
The second reason is the continued rise of on-demand economy. On one hand, the financial crisis, and job automation have made traditional 9-5 jobs hard to come by. On the other hand, the efficiencies in communication unlocked by the internet has made it possible for platforms to come up that play matchmakers between employers and qualified work-seekers. Trust is a key element of such platforms, and LinkedIn can easily provide an excellent credentialing system that establishes trust between counterparties here. In fact, I wouldn't be surprised if LinkedIn launches a competitor to UpWork/Odesk, despite all the complexities involved (e.g. I wouldn't want my boss to know I'm doing freelance work on the side. How does LinkedIn deal with that?).
The third reason is that LinkedIn sits on top of a massive gold mine of data, that's internally referred to as the Economic Graph. Indeed, in these days of mounting fears around job losses from artificial intelligence, it is critical for professionals to know which skills and relationships will matter in the future, and to have the means to acquire those skills and relationships. LinkedIn can help professionals navigate the murky, uncharted waters of our economic future, and that makes it valuable.
LinkedIn gives Microsoft a much-needed consumer footprint and alternate growth channel to enterprise.
One of the key gaps for Microsoft is the consumer space. It has been left far behind by competitors such as Google, Apple, Facebook and Amazon. It doesn't have a killer app/platform/device/service or OS in the consumer space (especially if you ignore the PC/laptop market which is shrinking). While this may not sound alarming, because Microsoft's bread and butter is enterprises and productivity software, where it remains extremely solid because of good sales relationships, and mature and well-developed products, it is actually a problem. To understand it let's look at the various types of enterprises, and the various types of product diffusion models in enterprises.
Types of enterprises:
Large enterprises (like Fortune 500 cos) –  Microsoft has a strong value proposition as well as good relationships here. This is primarily because enterprises are already deeply invested in the Microsoft ecosystem, and further investments make more sense than rebuilding everything from scratch.

Small-medium enterprises and startups – Microsoft doesn't have strong relationships here. Unlike a large organisation that has continually invested in Microsoft products and bought into the whole ecosystem of MS offerings, SMEs and startups are more likely to evaluate each need in isolation. There are substitutes for each and every Microsoft Offering (Office – Google Docs, Skype – Google Hangouts, Outlook – Gmail for work, and Azure – AWS/Google Cloud) and getting a foot in the door is harder here.

Freelancers/individuals – Same situation as the previous case (SMEs and startups) for Microsoft.
Types of product diffusion models:
From Company to Team to individuals- Product Chosen by CIO, adopted by teams and individuals. One single decision maker (CIO) for organization-wide deployment. Viral growth here is difficult because this model is driven by one-on-one sales. Microsoft excels in this department.

From Team to Company: Product adopted on free trial by teams, and then ripples across the company. E,g. – Slack, JIRA. Viral growth can occur here – virality from one team to many teams within the org, and from one company  to another, because this model is not sales driven, it's driven by word-of-mouth and PR. This is not Microsoft's strong suit, although it has offerings (Office 365 and several other products are available on trial, as self-serve sign-ups, but they all face significant competition from other substitutes, and Microsoft doesn't have a lock in to push its products successfully.)

From individuals to teams to company: Product adopted by individuals as consumers, then offered to small companies, and then to enterprises. E.g. Google Docs/Sheets, and Facebook @Workplace. The idea seems to be, to leverage brand familiarity and familiarity with the user interface, to grow via consumers, to small startups and larger enterprises. Virality is a key element here.
As seen from above, all three types of product diffusion models are being tried on all three types of companies. At one end, consumer companies like Google and Facebook are also selling to large enterprises (Google Docs and FB Workplace are available for enterprises) and at the other end, enterprise giants like Microsoft are also selling Office 365 to individuals. Microsoft's specific problems are that it lacks a killer offering for SMEs and startups (which will become tomorrow's enterprises at this rate of disruption), and secondly, it lacks the viral growth mechanism that products like Facebook/Google/Slack can enjoy. Both these problems can be addressed by LinkedIn – which is a must-have product for so many individuals. LinkedIn can help Microsoft build must-have offerings for individuals, SMEs, and startups.
Why the price was right
LinkedIn had been trading at this level (around $26 bn) until one fine day, the share price tanked over 40%. This made it an attractive target for acquisition.
Why did the share price fall

– LinkedIn is not an advertising behemoth
Part of the decline in share price was because of the shutting down of b2b ad product. Investors may have had the opinion that like Facebook/Google, advertising could provide a large contribution to LinkedIn's revenues. This opinion was changed post the news update, leading to a share price decline.
         –  LinkedIn needs to resolve conflict between its business model and its many stakeholders, and investors thought that won't be easy
This could have been another reason for the loss of investors' confidence in LinkedIn. A severe conflict between the revenue goals and the goals of various LinkedIn stakeholders inhibits the growth of the network.
E.g. 1. As a professional, I want to market myself and my achievements on LinkedIn. However, as a company, I may not want to allow employees to be too specific about their roles and responsibilities, especially on strategic projects, lest they be poached by other companies.
2. As a Sales guy, I want to write cold emails to strangers so that I get new leads and prospects. However, as a decision maker, I may not appreciate hundreds of unsolicited emails from sales guys. A revenue generating subscription that basically encourages sales folks to spam everyone, is not good for the overall product at all.  
3. As a job applicant keenly looking out for a job change, I may write cold emails to top hiring managers and recruiters. But they may perceive this as spam. Conversely, as a great passive candidate, I may be receiving too many spammy job offers.
4. I may be starting to think of a job switch, and will want to update my LinkedIn profile and write about my achievements at the current role. My manager would notice my increased activity on LinkedIn and assume that I'm currently looking for a change – that's not a good thing for me.
All these problems are very complex, and their result is to slow down the growth of LinkedIn. However, these problems are not unsolvable, and given the depth of talent in the company, it should be able to solve the problem sooner rather than later. For e.g. for the 3rd problem, it came up with an innovative way to confidentially signal to recruiters, that you're looking for a job change.
—————
About the Author:
Shyam Sunder Ramakrishnan is a Product Manager at an artificial intelligence start-up and an alumnus of IIM Indore. He has worked with Capgemini, Cognizant Business Consulting, IiAS and InsideIIM in the past. You can read his previous posts here.