The World's Biggest Sports Retail Chain is Hiring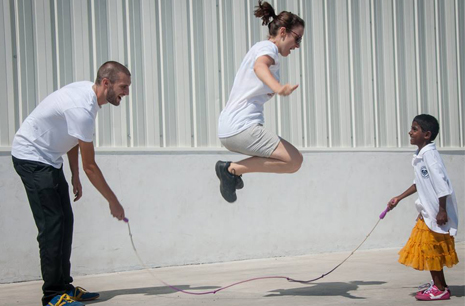 Yes, we are talking about Decathlon.
Before we go any further in convincing you to why you should apply to Decathlon, please watch this Decathlon India anthem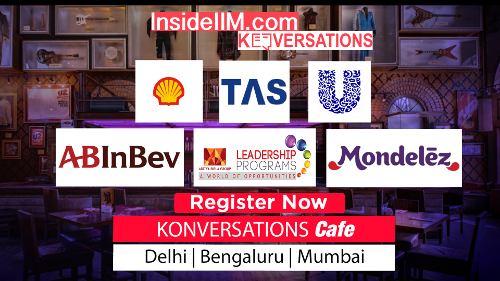 Decathlon is on a mission to make Sports accessible to all in India. We are looking for positive and high energy individuals who are driven by this mission to join Decathlon.

So, what's the big deal about Decathlon?
It is arguably the world's biggest sports retailer. Born in 1976 in Lille in France, Decathlon today has 880+ stores across the world (21 in India since 2009). The company recorded a revenue of 8.2 Bn Euros in 2014. Decathlon currently employs 65,000 employees in 27 countries.
Watch this piece on Decathlon India
However… these aren't the only things that make Decathlon special
Decathlon's Unique Sporting Culture – Decathlon wants everyone to be able to do Sports. You can experience every product before buying it.
Decathlon's Innovation – Decathlon files patents every year for cutting-edge products created in its own R&D facility
Decathlon's Unique Work Culture – Few companies in the world can offer growth and intrapreneurial opportunities like Decathlon does to its employees
What do Decathlon's Employees have to say about Growth and Intrapreneurship
Prasad Pawar graduated from IIM Indore in 2013 and declined a more lucrative offer in Dubai to follow his passion for sports and joined Decathlon. In 2 years, he has grown to manage Decathlon's second fastest growing store in the world.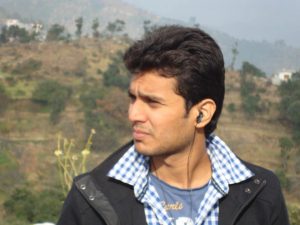 This is what he has to say,  "Instead of the growth in designations, it is the responsibility and faith that Decathlon has shown in me which I value. It is a challenging job and keeps me on my toes all the time.  I run my own business – I hire people, I train them and promote them. I market my products, Brands and store. I take care of my business's Finance, Profit & Loss. I strategize to ensure that I have a moving business. This dynamism and autonomy is what I treasure the most in my journey so far."
Jyoti Dutta's story is extra-ordinary. At 20 (yes 20!), she manages a team of 57 employees and is singularly responsible for revenues of a few million dollars. She joined Decathlon at the age of 18 and was a model prior to that.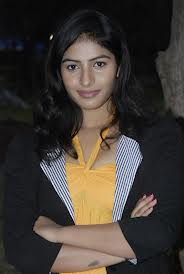 "I was modelling before I joined the Sarjapur store. I am still doing my B.Com from IGNOU. 2 years have gone by rapidly. I joined as a manager for Artengo Inesis. Within 6 months I was given the opportunity to be a department manager and subsequently to be the service manger. Then Julien invited me to be the service manager at Whitefield. After a few months, I was asked to lead the store at Whitefield and I am very proud to be the youngest decathlon store manager across the world among 880+ stores. I don't think many companies in the world will put faith and give so much responsibility to someone from my background and at my age.
Decathlon is like a sports school. I have learnt many things personally and professionally. My biggest challenge today is responding to different individuals who have different needs and styles of working from my team of 57 people!"
Amit Kumar from IFIM Bangalore was a customer of Decathlon who turned into an employee after visiting the store. Read his fascinating story :
"I was working in Financial sector with Thomson Reuters before joining Decathlon. Life was well settled for me but one small incident as a customer in one of the Decathlon stores changed my perception completely about retail and services. I felt the gap and my inner sense said I was not aligned with what I wanted to do. Without even thinking too much I took the opportunity to join Decathlon stores as Sales Assistant and in a month I was rewarded because of my high performance and handed with an opportunity to become Department Manager.
I was 6 months old in this job role when the second opportunity came knocking, and this time it was a big one, I was asked to become Store Manager of the first and the oldest store of India. At that time the store was going through some difficult time. Construction of the flyover right in front of the store created huge challenges like no road for customers to come, dust, reduced economic performance and low team motivation. This situation was a wonderful launching pad of my professional career and we fought against the odds as a team. With complete autonomy we did things which helped us reach our customers, increase performances, productivity and at the same time being back lot of positive energy within the circle of the team and not only this but we passed a lot of positive synergy to our sports passionate customers. When we closed the year we created a new record in Decathlon by being profitable even when there were huge degrowth. I couldn't ask for more and this was an amazing experience to be there during the difficult times and to learn the basics of management and team building.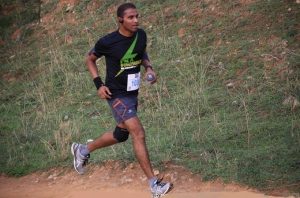 I was Store Manager for 18 months and all was going smooth until another opportunity knocked at my door. During the start of the year 2015 I was asked to lead the Mini Company – Artengo as Country Brand Manager for the passion brand and to be at the service of wider audience. Its a new learning for me and completely new opportunity and challenges. I have been in this company for around 2.8 years and have already seen 4 job roles. Its in the heart of Decathlon to move people across streams and ask them to take challenges and I really enjoy being a pilot of my own career."
Decathlon is expanding at a rapid pace across India and needs top quality talent. However, we aren't looking for those who prefer certain kinds of jobs or a set work culture. Do NOT apply if :
– You are not passionate about Sports – This is a pre-requisite. The recruitment process involves testing your enthusiasm for sports. This is non-negotiable.
– You want a desk job – Every Decathlon employee needs to have store level experience. The top management at Decathlon has also spent time on the shop floor. If you think you won't enjoy it, do not apply. Every decathlon employee is open to new experiences and has high-energy and enthusiasm to take up all kinds of work.
Most high-performing decathlon employees move across various roles and regions globally. You need to be open to working with people from different cultures and nationalities too.
If working with Decathlon excites you, please apply to be part of our recruiter watchlist. Decathlon is hiring for various positions across many cities. Compensation and role will depend on the candidate's background, city and previous experience. Once we receive your application, we will get back to you immediately. It doesn't matter whether you are from an IIM or a graduate degree holder. Your passion for sports and common sense will trump other attributes. (It doesn't mean we don't value your academic or professional achievements)