The Year Gone By In the Form Of Poetry – The Writers' Night At SPJIMR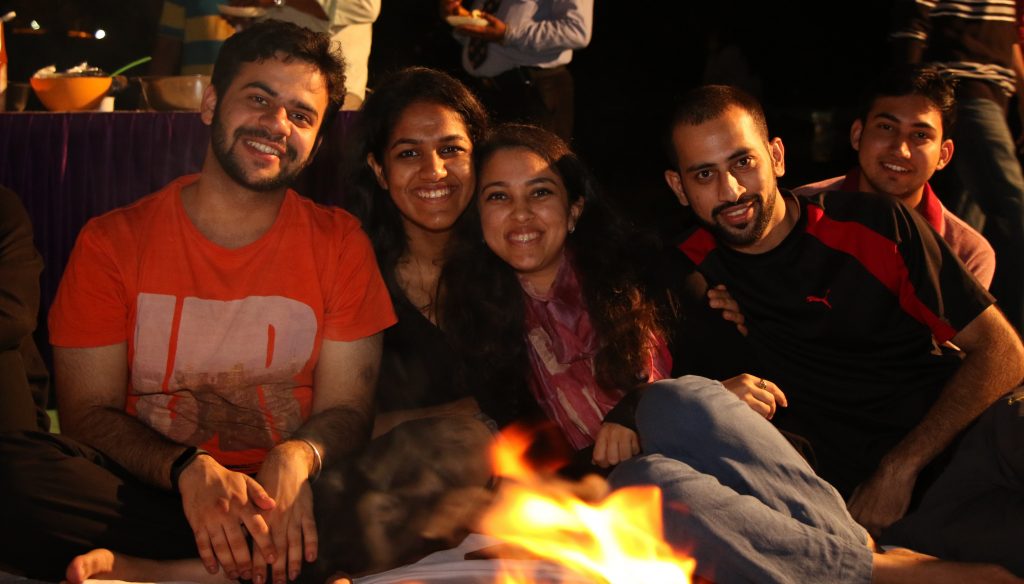 SPJIMR recently conducted an event called "Writers' night" on the theme "The year that was" which provided a platform to the students to come and showcase their writing skills in a bonfire setting under the starlit sky.  Sudarshan Ravichandran and Lakshmi Narayanan ( both first year PGDM participants) presented their wonderful experiences of the year gone by in the form of poetry.
"I Know Now" by Sudarshan Ravichandran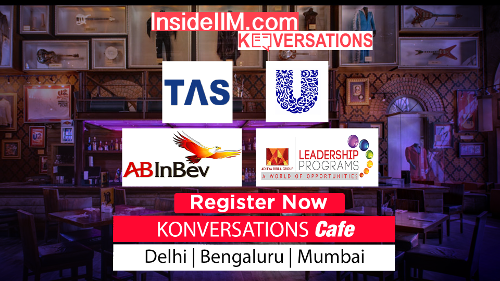 I sensed from far away, but laughed off the signs.
Just a mirage in the desert, garbled phone lines.
Seemed familiar ground, the seduction came sweeping,
Turn a blind eye, because either ends up weeping.
The wave swept past sure enough, it wasn't strong,
It was genuine, it was irresistible, it didn't feel wrong.
I went hurtling down its wake, all along déjà vu loomed large,
The head shook away in disapproval, the heart had taken charge.
The pursuit seemed to work, the red signals gone,
I stopped and stared in delight, my prize was won.
I waited for the warmth to wash by, for the imaginary guitar to strum,
The head sighed in relief, strangely the heart kept mum.
"Oh say something!" I begged, "The end had to feel great!"
The heart simply shrugged. I gaped in shock, thoroughly betrayed.
"A voice said — are you happy now?" (1)
Not at all. The end burst that bubble and how!
I found out the hard way that night, I still have the scars.
I know now, that I was just a dog chasing cars.
(1)   This line has been borrowed from the song "The Creator Has A Mastertape" of the album In Absentia (2002) by Porcupine Tree.
"The year that was" by Lakshmi Narayanan
As the sun sets on another year,
The recent past seems crystal clear;
Of memories made and lessons learnt,
We built a few bridges, and got some burnt;
Of all the promises under the sky,
We kept a few and let others pass by;
We had some fun, lived some blues,
We love those colors, oh, those crimson hues!
Let's not count, what we have at the end of the day,
It's all about time, everyone's got to pay;
I leave it all behind, to turn a page,
Being a bit selfish, cause I am no sage;
Hoping for love and a lot of success,
Happiness is measured, never in excess!
Of many plaudits won and hard battles fought,
The year that was, has taught me a lot!