The Zouk way – Pravas' Internship Experience At Zoukloans – IIM Visakhapatnam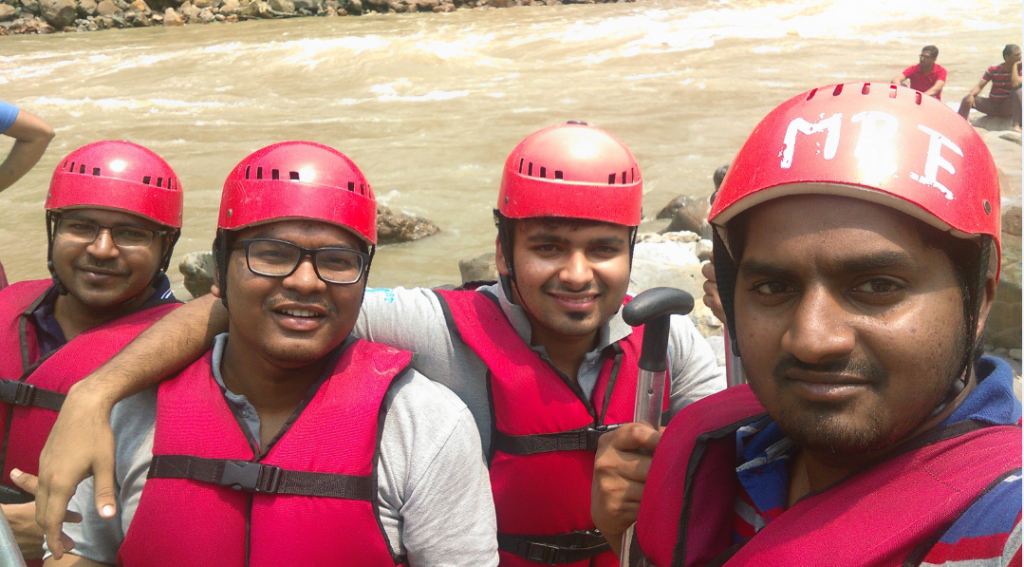 I got really excited for four reasons when I cleared my interview for Zoukloans. One, I had never been to our capital, New Delhi. Two, I always wanted to join a finance company since I am interested and passionate towards Finance and Economics. Zoukloans, is a fin-tech company aiming to disrupt the conventional credit market. Third, being the opportunity to travel. The traveller in me got alive to explore many beautiful  and scenic places around Delhi (And I got few friends from my college, so I believed these two months would be an amazing experience). The last reason, the experience of interning with a start-up. Thanks to the Entrepreneurship and New Venture creation (ENVC) course; I wanted a first-hand experience of the start-up culture and life.
When I arrived at our office, I was positively surprised to see the way people were working at Zouklons. The work space was very informal and convenient to discuss with peers. The intense models were prepared here with ear-phones plugged in. I took time to pronounce everyone by their first name (Even our COO) as I was accustomed to using Sir/Madam. After the formal welcome and project allotment; I got the opportunity to work with a team consisting of other interns from various reputed institutions including many from the other IIMs. They were very cordial and cooperative and explained all nitty-gritty of the project we were to work on, since they started their internship one month earlier than us. In office, we were known as the credit team.
We did all the data analysis, modelling and worked on developing a few new products. There were many group discussions which led to a lot of learning. Our guide was the COO himself who discussed everything in detail with us and shared his experiences. He was more than a guide and helped us in everything we need. We continued working independently on our projects after the departure of others. Apart from finance, I got the opportunity to interact with top management of various banks, NBFCs and other companies.
While I enjoyed all the challenges here during the week days, the traveller in me waited for the weekends to arrive. The scorching heat of Noida ignited my desire to visit some of the best summer destinations of North India. We visited Mussoorie, Dehradun, Rishikesh and Haridwar on a single trip and had many amazing experiences. The exhilarating white water rafting at Rishikesh and a holy dip in the sacred Ganga (Haridwar) were some of the memories I will never forget.
On one weekend, with almost zero planning, I backpacked for Kullu-Manali with some of my childhood friends. That trip was one of the best experiences of my life and I thoroughly enjoyed each and every moment at cool and serene Manali. The mighty Himalayas at the snow point Rohtang pass made me forget all the worries and problems of life. The rest of the weekends were spent on Delhi Darshan (as one of my friends used to call it), biryanis and GoT (I started very late).
As we are approaching the end of our internship, I wonder how time flies so quickly. These couple of months gave me many memories. I learnt a lot and, as always, it's hard to say good bye. That's how life is, isn't it? One more year in IIMV and many important things are on my list. I am definitely going from here with new energy and hope. Just to summarize; I can recall the famous few lines from the great poet Robert Frost.
"The woods are lovely dark and deep. But I have promise's to keep.
   And miles to go before I sleep, And miles to go before I sleep."
————
About the Author:
Pravas Kumar Sahoo is a PGP2 at IIM Visakhapatnam. Apart from having a flare for finance and economics, Pravas is a foodie and likes to explore new places in his leisure time.