'There is always a trade-off among Grades, Social Life and Sleep, you can Choose 2 out of the 3' – Mayan Bansal – First Year Topper, IIM Shillong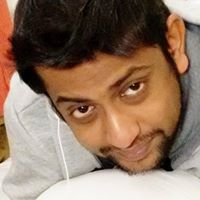 This is a continuation of our series on First Year MBA toppers at elite b-schools. IIM Shillong, along with IIM Calcutta, is the pre-eminent IIM in the eastern part of the country. With the stellar bunch of candidates it attracts, topping the exceedingly competitive first year of MBA is no mean feat.
Mayan Bansal is a First Year Topper at IIM Shillong. He spared time out of his crazy schedule and spoke to our student team about his first year in MBA.
A brief bio:
Mayan completed his schooling from Delhi Public School, Jhakri (a small town near Shimla). He learned to juggle a tight schedule of studying, sports and extracurricular activities very early in life. Although he was always among the top two rankers of his class, he also went on to play badminton at the nationals. Mayan was always interested in the school competitions and was also appointed the Head Boy of his School.
He completed his B.Tech from NIT Bhopal, where he was the Vice President of the Student Council. He then worked with Headstrong as a software developer, and after 3 years of rich work experience in IT, came to IIM Shillong.
How and why did you decide to pursue a management degree?
It was a weird thing that happened. During my engineering, MBA was always on the top of my mind but I couldn't get through in my first attempt in fourth year of engineering. After that I didn't apply for the next 2 years and continued working in my organization. After about 6 months I realised that it was the right time to go for a MBA in order to get the required growth in the field of IT consulting. I applied for CAT and there was very less time left to prepare, but luckily I scored very well and got into IIM-Shillong.
How was your MBA Entrance exam experience?
As I have already stated, when I studied I didn't qualify. After that I was working part time in coaching classes because of my love for teaching and philanthropy, as the institution aided bright under privileged students. This definitely helped me to brush up my concepts again. Also, I was working on a book of mine which kept me in touch with things. So the year I qualified, I wasn't actually preparing but would give credit to the work I was doing. I got 99.43 %ile that time and had good calls too.
How has your IIM Shillong journey been so far?
It has been a wonderful ride I would say. I would recommend the following reading to know more about my journey and #Shillongforlife!
http://insideiim.com/one-year-down-the-memory-lane-iim-shillong/
What were your expectations before joining this college and how different has the experience actually been?
I expected myself signing up for 2 years of all work and no play initially. But once I joined the institution I realized that how a good B-School not only makes you work like dogs but at the same time helps you to develop a comprehensive skill set to gracefully face the world. I enjoy myself a lot. It reinforces the saying "work hard and party harder".
The first year of PGP is really hectic. How did you manage your time effectively?
It is all about effective time management. There is always a trade-off among grades, social life and sleep, you can choose 2 out of 3, I chose to let go of sleep. I sleep for 4 hours max and it keeps me fresh. I strive to balance my social life and studies, and do not let go of either of them. As a part of a very important committee it becomes even more difficult to manage time which I am continuously learning.
Can you state a few qualities or habits that have helped you thrive in your first year?
– Adherence to Timelines
– Being calm
– Taking one thing at a time
– Productivity Enhancement, last but definitely not the least,
– Insomnia!!!
What aspects do you like the most about your college?
I like the whole set up of the institution and one thing which I seriously like is the maintenance of background diversity of the peer group. Every student has one or the other quality which is sincerely appreciable and good to inculcate in ourselves. Apart from this, the institution is entirely student driven which has inculcated in me the sense of ownership and commitment. Lastly, studying and spending 2 years in a resort like institute is definitely the cherry on the top!
What were your favourite subjects/areas of academic interest in the first year?
Information systems and marketing are the 2 areas of my interest and obviously I enjoyed the subjects inclined to these. For instance I enjoyed, Information Technology for Managers, Statistics and Marketing Research
How was your summer internship experience?
That was one thing which I enjoyed thoroughly. I did my internship with GSK Pharma with the concentration in the field of Sales and Marketing. A shift from IT to SnM was terrific learning experience.
Any advice for our readers/ other MBA aspirants?
Just one thing, be calm, Do not PANIC, it shall pass!
– We wish Mayan all the very best in his future endeavours!
To read other stories in this series – The Special Ones