There's No Time To Stop And Stare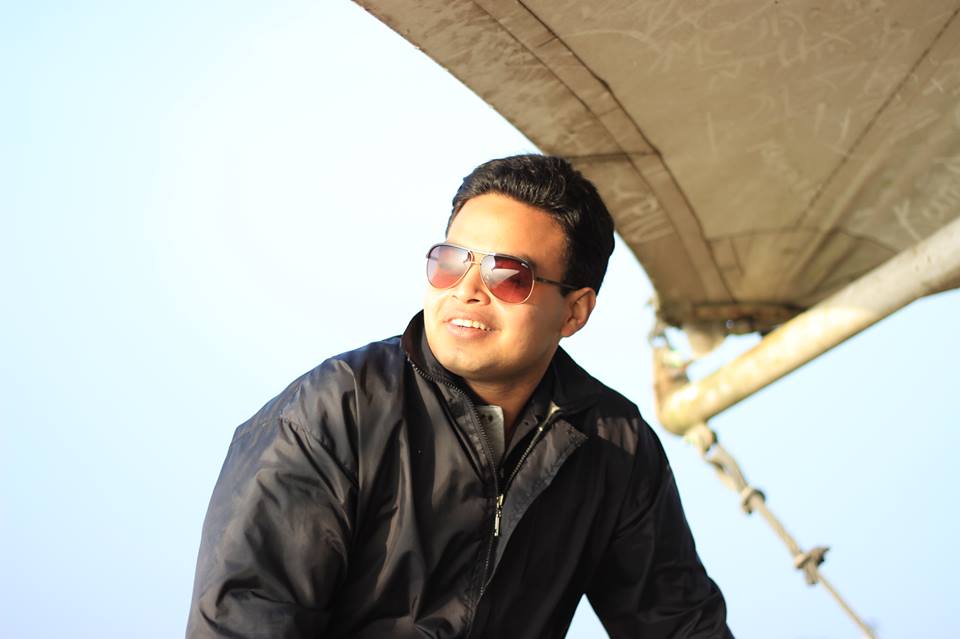 Our world today is extremely fast-paced, competitive, and ambitious. We work hard – very hard – for money, for recognition, for appreciation, and even at times, for a better appraisal. That is all perfectly fine and that is how it should be too. We all study diligently, try to get into the best of institutes, and perform to the best of our abilities all in the hope of a great career. So when we finally embark upon that journey, it is only logical that we put in all that we have to give. But is that all? Does being successful ensure peace of mind? This is what I aim to throw light upon. Of course, my insights are completely my own and are derived from my experiences so far.
Wordsworth had written, "The world is too much with us…" – there is no time to stop and stare. It is very important to take out time to enjoy the little pleasures of life. Just as we become lackadaisical and keep procrastinating the work that we have to do, there are a host of people who keep putting off leisure because they just cannot stop working (please refer to Dr Sheldon Cooper from The Big Bang Theory!) We have been always taught that we must do the things that are appropriate for our age and working is probably what we should be relentlessly pursuing. But that in no way means that it should be work and work alone and nothing else.
It is alright to take some time off and take that vacation with family or friends that you were always meaning to. It is perfectly alright to spend a day sitting on your couch, watching TV with a bowl of popcorn and a canned soda in front of you. Run in the park like you used to when you were a kid; step out into the rain and let it soak you wet; engage in a kite-flying battle with your best buddies; let go of yourself when you enter a bakery; leave your car in the garage and take your wife/spouse out on a date by availing the public transport. And most importantly, all this must be done without thinking twice about what 'others might be thinking of us'.
When we were growing up, most of us had a penchant for painting, some of us loved rhyme and used to pen down poems at will, while a few others had their forte in the performing arts. What happened to all of that once we entered the hallowed gates of a college or a University? How did these once-favourite-hobbies end up in the back burner so soon? If you have not wondered about this so far, you might just want to do so now.
People who have thought about these reasons often come up with the excuse that pursuing their childhood interests now would render them childish in front of their friends, peers, colleagues, superiors, and society at large. But my point is, isn't that the concern of the entire society today? Everybody is thinking through their actions keeping in mind in what light would others perceive them in. But that was never the criteria – ever. Last time I checked, it was my life and I was in charging of living it. There is a famous quote which goes as, "Never explain yourself to anyone – those who know you would not need it and those who do not would not believe you."
In our busy schedules, it is extremely important to take time out for ourselves. Maybe an hour in a day which is dedicated to you and you only. Keep your laptops and cell phones away if possible and spend the time exactly how you want to. It is very important to read for pleasure as it keeps our creative senses well-oiled and also makes us appreciate the powers of imagination in others. I am a firm advocate of the philosophy that the one of the keys to break the monotonicity of life can be found within the pages of good literature. Meditation and/or any other form of physical exercise is also of paramount importance as far as healthy living is concerned. The underlying point is that you should find a vent to release your stress and tensions and make sure that you use it every day.
In conclusion, I would like to say that I am, in no way, trying to be preachy. I am nobody to guide others on how to lead their lives. For God's sakes, I am only twenty-five years of age! But all that I wanted to drive home was the fact that both qualitative and quantitative research across the world has shown that the Happiness Quotient of human beings is coming down and stress levels are going up. My humble request is that if we are working so hard to ensure a better world for ourselves and our progeny, let us at least take out some time to enjoy it ourselves as well.