'There is so much to learn from ABGLP Interns for me' – Tanvi Sondhi, Portfolio Head, Aditya Birla Group Leadership Programs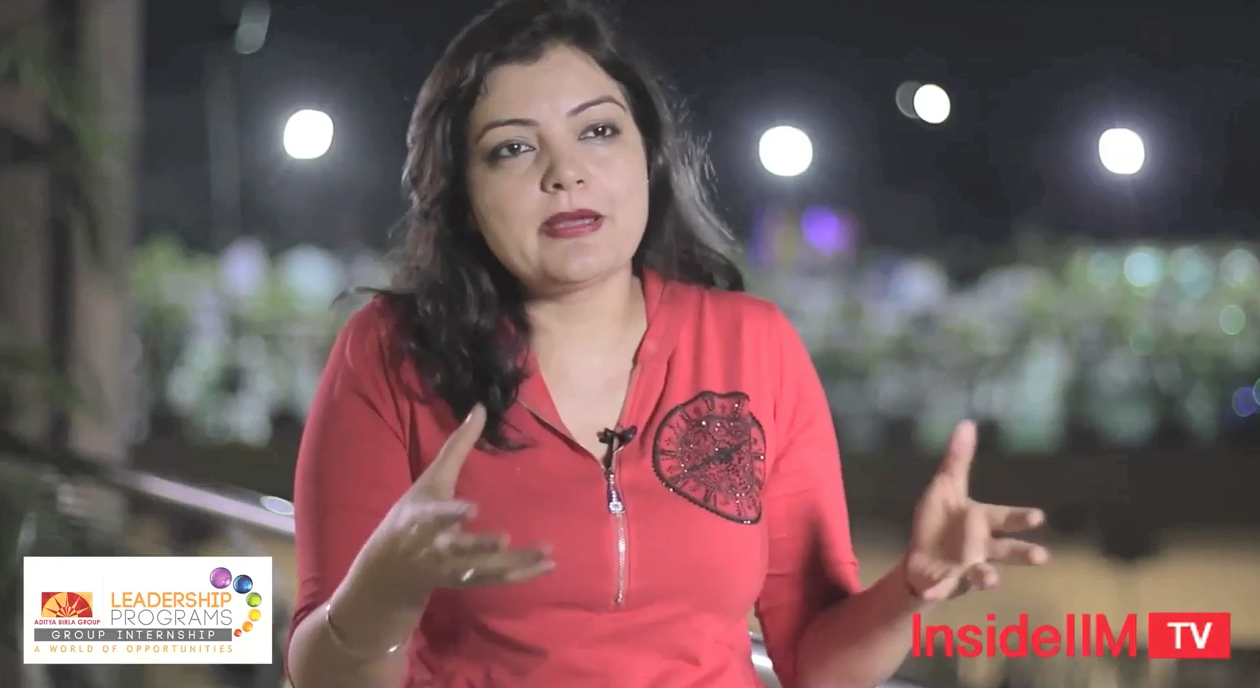 Ever wondered how an internship in one of India's largest conglomerates feels like? We profile and document the journey of interns at Aditya Birla Group in the summer of 2016. We bring this to you through InsideIIM TV our Video Series channel.
We meet the Portfolio Head of Aditya Birla Leadership Programs – Tanvi Sondhi in this episode.
Tune in to this video to know more about what  Tanvi has to say about her young team.
Tanvi, simply describes her interns as "Mad and Whacky". Tanvi says that she looks forward to every moment with her bunch of crazy, innovative interns. Interns who ideate and bring a novel perspective to every real life business case study with an urge to contribute and make a difference. She says that these interns bring in ideas and insights that the seniors may lose track of in their busy corporate lives. This experience reminds her of the time that she spent at the campus and helps her connect to the youth within her.
In the first part of the series we meet the top talent from across Business Schools in the country who bagged an opportunity to intern at ABG. The first 12 episodes are an insight into the personalities of these young interns who aspire to be leaders.
This video series will help you get a peek into the world of Aditya Birla Group, its Leadership Program and what's in store for the young interns at the conglomerate.
Read everything about Aditya Birla Group here.
'This is a Promoted Feature.'