Thiagarajar School Of Management, Madurai And University Of Peradeniya, Sri Lanka In Strategic Venture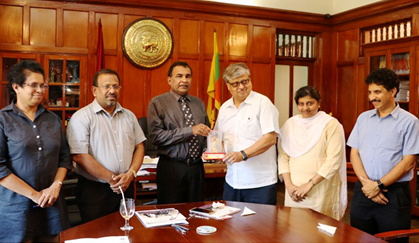 A delegation from the Thiagarajar School of Management, Madurai (TSM), India, headed by its Director Prof. Gautam Ghosh, met with Prof. Upul B Dissanayake, the Vice-Chancellor, University of Peradeniya, to discuss potential academic collaborations between the two institutions, earlier in 2017. The meeting ended up on a positive note and both the esteemed institutions agreed to sign an MOU.
Subsequently, a student and staff exchange program between two institutions was launched.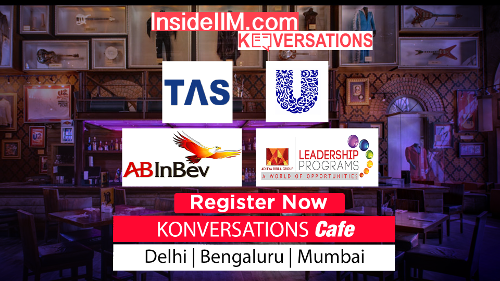 TSM organised a Rural Immersion programme as a part of their collaboration with the University of Peradeniya, and 22 students from Sri Lankan visited Kannivadi in Dindigul district. Mr. Selvamukilan, a scientist from MS Swaminathan research foundation had helped in coordinating the event and in the orientation of the students.
Prof. Gamini Pushpakumara, the Dean, Faculty of Agriculture, Prof. Sarath S Kodithuwakku, Head, Department of Agricultural Economics and Business Management, Dr. N. Manjula, Chairperson-admissions of TMU, Prof. Jeevika Weerahewa and Dr. Dilini Hemachandra of the Department of Agricultural Economics and Business Management were also present.
The University of Peradeniya, famous for its natural beauty and picturesqueness, is a state university in Sri Lanka, funded by the University Grants Commission. It was established as the University of Ceylon in 1942 and spans nearly 700 hectares in the Mahaweli flood plain with most of the area remaining afforested. In the year 2016, University of Peradeniya has been ranked by 1st place for excellence. In Sri Lanka University of Peradeniya has been ranked in 2nd place for total evaluated rank. In 2013 the University of Peradeniya was ranked #1 in Sri Lanka in research by Research Gate.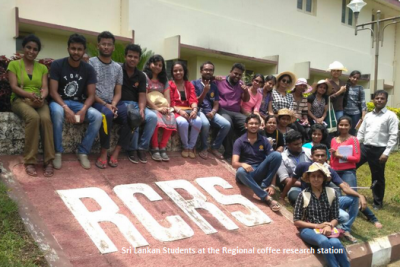 Thiagarajar School of Management, Madurai, one of the oldest business management schools in India, has been built over five decades since its inception in 1962. TSM is one of the very few institutes in India which offers both PGDM (Post Graduate Diploma in Management) program and the MBA (Master of Business Administration), two-year- full-time and fully residential programs approved by AICTE and accredited by NBA. The UGC has conferred the autonomous status on TSM. TSM endeavours to offer a bouquet of electives in the areas of Finance, Marketing, Operations, Systems, Human Resources Management and General Management.