Things To Remember While Organising A TEDx Event At Your B-School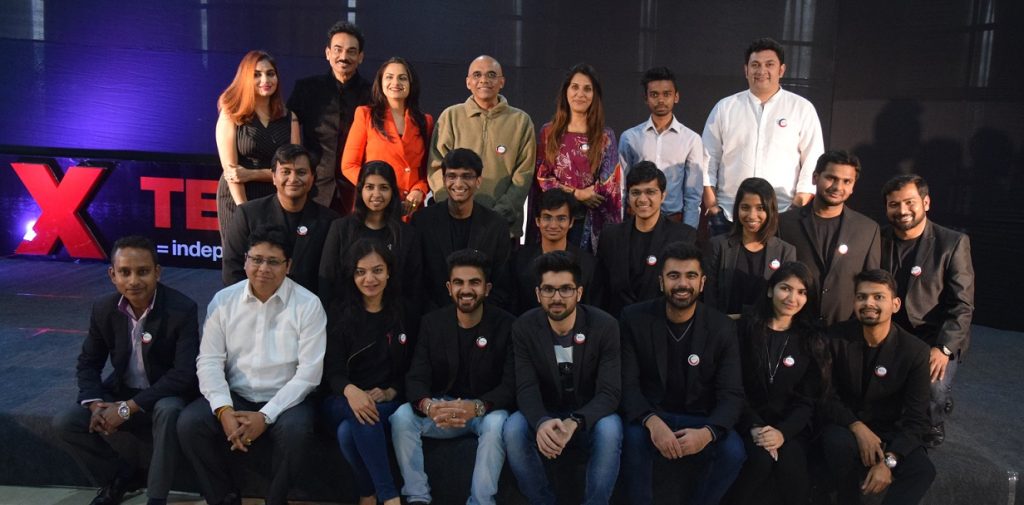 MBA is tough. Surviving on four hours of sleep daily is not that easy. And if you decide that mainstream is not challenging enough for you (I still don't know why on Earth I thought so), then you end up taking some additional responsibility and lose your remaining sleep on that. My choice of poison was TEDxIIMShillong :D. Time, sleep, rest, celebrations everything was a far-fetched dream as the day of the event approached. From flight booking of speakers to stage setup, everything had to be perfect. Having said that, I have never worked with a better team, never seen a more enthusiastic audience for an event and never have I ever seen a better line-up of such humble and interesting speaker.
Every event has its own challenges, and TEDx specially has a long list of tasks which you want to complete to perfection. Here are a few things that you might wish to keep in mind when you plan for the TEDx event of your college.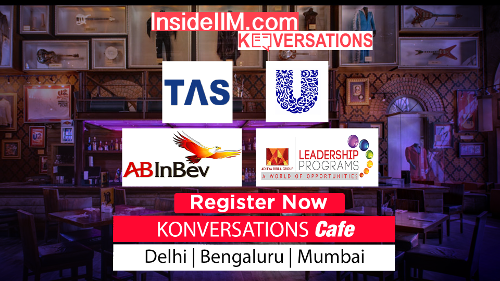 Curator: Curator is the face of your event for the TED committee reviewing your application. Ideally, a curator is the person who comes up with the proposal of organising a TEDx event and builds up an organising team. So, the curator must be clear of the reason which motivates him/her for organising the event.
Application Process: TEDx application form is one of the most extensive ones I have seen. Right from your reason for organising the event to the list of mandatory TED videos (yes you have to show TED videos from previous TED events at your TEDx event) which you wish to show at the event are to be mentioned in the form. It takes them about 8 weeks to review the application and complete the application process. But, it can sometimes take longer, and you cannot send out any official mail about your event before the application process is over and you have a license (you are not yet recognised as an official event). I suggest you submit your application at least eight months before your planned date of the event, giving you six months to prepare for ideal conditions.
Come up with a theme: Although it is not mandatory, it's advisable to have a theme for your event. Go through the themes of other TEDx events, maybe previous editions of the TEDx events of your college as well. A good theme gives the organising committee a direction for the organisation of the whole event, from speaker selection to stage design. This year we at TEDxIINShillong had the theme "The 53rd Card" and all the speakers we had were the 53rd cards of their field.
Speakers: Always have speakers from a wide variety of backgrounds. Try to have only one speaker from each field like sports, drama, technology etc. There is a complete guide to choosing speakers and restriction while doing the same on TEDx website, go through it.
The above is just the very basic and initial list of things that you must keep in mind and the first three will be over by the time you have the licence for your event. There is still a long way to go and a lot to work on. Go through (and make the complete organising team read them as well) the complete TEDx rules there are a lot of details and even more guidelines to help you organise the event. Everything has been written to make your job of organisation easier. Now that you have the licence here is what comes next.
Start contacting your prospective list of speakers. Get a confirmation. And finalise the list as soon as possible. Discuss the theme and the ideas for their talk. Help them with the content but let the ideas be theirs'. Finally, it's the talk that matters the most during the event. There is a declaration form which you should send to the speakers for using the talk for final talk videos and get their consent.
No event can be conducted without money. So, approach sponsors well in advance. There are very strict rules around displaying the name of sponsors both at the location of the event and in the videos. Make sure to comply with all of them.
Design good merchandise to gift to your speakers and your audience. A good design gets your event recognition every time someone sees the merchandise with the speakers and audience members even days or years after the event.
Come up with a good idea for stage design. Even better if you can design it to match your theme. Finally, on the day of the event the stage design will be one of the main attractions, obviously way, way behind your speakers though. Decide on camera angles as well, TEDx has provided a comprehensive guide on suitable camera angles and editing options.
The above is a portion of a never-ending list of tasks when organising a TEDx event. Yet I have skipped the most important thing till the end. The organising team! You are not completing this mammoth task of organising a TEDx event without a great organising team. I was privileged to have an amazing organising team – Anusha Ramachandran, Himank Agrawal, Priyanshu Gupta (our Curator
), Raghav Agarwal, Sahithi Vinjamuri, Shankahdeep Roy, Siddhartha Jain and me. List up all the tasks and choose a team in which everyone can contribute to one or the other task. Divide the work to everyone's forte but don't hesitate to try a task that you find interesting. It is going to be a great learning experience. I take great pride in being the organiser of a successful TEDx event – TEDxIIMShillong. All the best for yours.
If you want to know more about TEDxIIMShillong you can visit the following links:
Website: http://tedxiimshillong.net/
Facebook: https://www.facebook.com/TEDxIIMShillong/
TED Listings: TEDxIIMShillong