Thinking Outside-In At Think Talent – Amartya Amitav – XAHR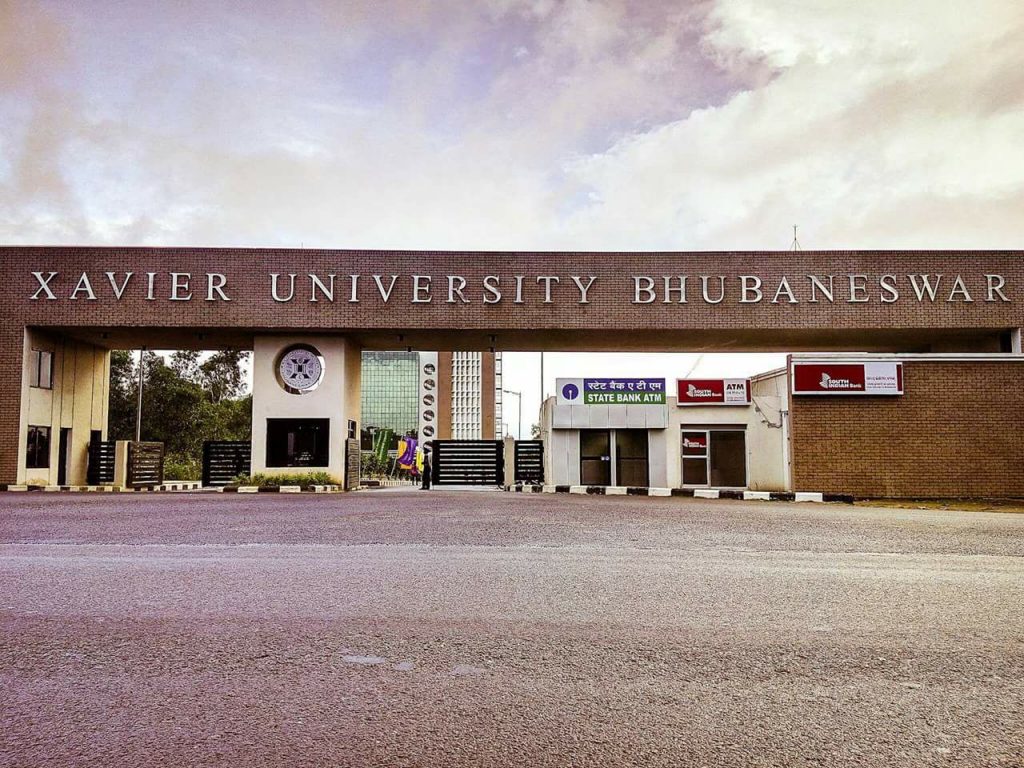 The first year of MBA is a year to remember. First of all, the curriculum is different from that during the graduation days. With loads of group assignments, quizzes, case studies, and most importantly, the constant push to think like a manager they make sure to keep you busy throughout the year. There are people from different backgrounds with various aspirations. You have to accommodate their ways and learn to collaborate with them as fast as possible. After all of these, committees, parties and the extra-curricular activities will prove that MBA is not only studies but much beyond it.
Then came the internship, and boy this was a whole new ball game. The selection procedure for the internship is an integral part of the first year. Companies keep coming to find the best fit for their organization. However, it may happen that the best-fit organization comes late to your campus. People tend to get frustrated and start doubting themselves as their batchmates get placed before them. But this attitude should be avoided. I want to tell everyone that there is nothing wrong with you. What you should do is be true to yourself, keep on developing your personality and give your best in every chance you get.
When Think Talent Services visited our campus, I knew I had to convert this after looking at the JD and the company profile. For some reason, I knew I would be the best fit for them. We were selected through a rigorous step-by-step process – first – a CV shortlisting, followed by an online cognitive and psychometric test, a telephonic interview, and finally, a face-to-face interview with the Director.
I was rejoiced with the selection and couldn't wait to join the organisation. On 2nd of April, we joined TTS. The onboarding process was short and crisp. We started working from the first day itself. Our projects were allotted as per our strengths.
Being a workaholic, I would not have anything else to talk but TTS boasts of a rich community culture which just cannot be left unsaid. On the second day, we were invited to learn dancing. It turned out most of our colleagues were attending that. It was a weekly affair of fun and everyone used to wait for that day. We were treated just like any other employee. Besides, we had lunch and evening drinks with colleagues and the director himself. The whole organization is focused on constant learning and development. We had our allotted mentors but the Director told us to approach anyone whenever we need guidance or have any suggestions. In TTS, an open door policy is used for suggestions and feedback. Furthermore, taking responsibility is always encouraged. Even though we had joined only as interns, our projects were directly impacting their clients. We could clearly see tangible impact of our efforts.
Our final presentation was focused on what we learnt during our internship rather than quantifying what we contributed. He trusted us with what we had done. What we learnt was important to him. Our Director always told think outside-in. We must think from client's point-of-view. We must think from our employees' point-of-view. And indeed, they definitely walk the talk and will teach you how to walk like them.
TTS will give you a homely feeling. They will give you projects based on your strengths. They will give you a lot of responsibility for which you must learn to handle pressure during your first-year. Most importantly, in TTS, you will enjoy the non-hierarchical communication and will always thrive to grow and perform.
———–
About the Author:
Amartya Amitav
XAHR (formerly XIMB-HRM)
2017-2019
Xavier University Bhubaneswar (XUB)
Xavier University Bhubaneswar (XUB) was established in accordance with the Xavier University Act 2013 and was inaugurated on the 7th of July 2014. XUB is India's first digital University and an institution of higher learning for imparting professional and technical education. It is a self-financing institution imparting professional and technical education. XUB has 8 Schools that offer world-class education in different fields. XIMB offers an MBA in Business Management, Global Management and Executive programs. Xavier School of Human Resource Management (XAHR), erstwhile XIMB-HRM, offers the MBA-HRM program. MBA-RM is offered by the Xavier School of Rural Management (XSRM), erstwhile XIMB-RM. MBF- Master of Business Finance is offered by Xavier School of Commerce, MBA-SM by Xavier School of Sustainability (XSoS) and MBA-UMG by Xavier Center of Urban Management and Governance. The Xavier School of Sustainability, Xavier School of Commerce, Xavier Center of Urban Management and Governance, Xavier School of Economics, Xavier School of Computer Science and Engineering, and the Xavier School of Communications offer different postgraduate and undergraduate programs.