Thought Process While Selecting IIM Raipur – Sparsh Rawat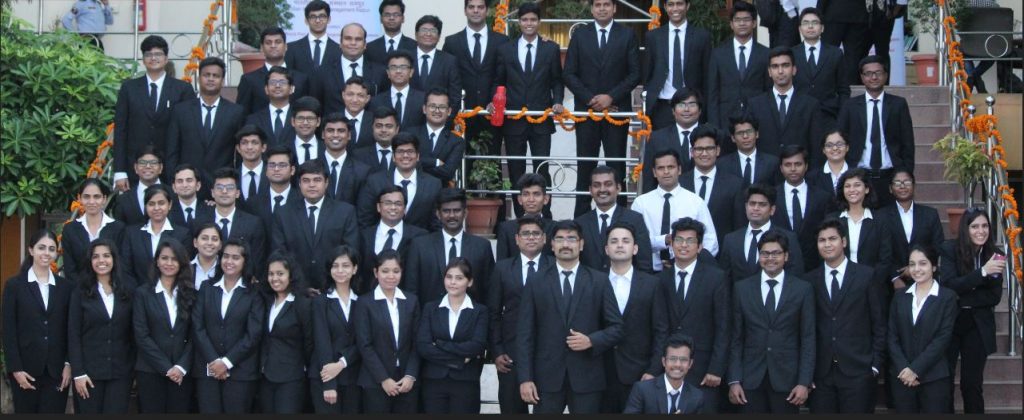 The answer to the above question is a result of both the story of my life as well as some important decisions I made based on my understanding and preferences.
It all began last year in June month of 2017, when I graduated with a degree in BBA, marketing from Bangalore University. At the moment I was left to choose one among three choices, to find a job, to find an internship with a startup and pursue an entrepreneurial career or to get into an MBA programme and to be honest I was interested in all of these options. After looking for some opportunity in the job market and consulting with my parents, I decided to drop every option and prepared for the CAT conducted by the IIMs.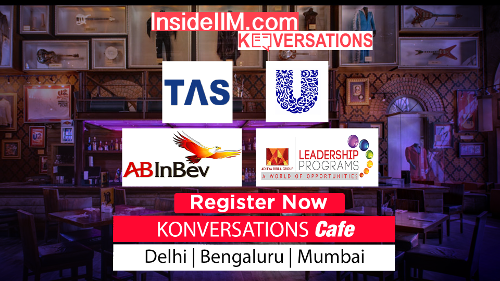 Fast forward to January month of this year when CAT results were out and WAT-PI process was about to begin for different IIMs and other B-Schools. Depending on my CAT score and profile, I really was not expecting a call from IIM Raipur. But everything was a first time experience for me and nonetheless, I was happy and excited to get the opportunity. The WAT-PI was a very good experience and I believe I gave a satisfactory performance.
After doing some research on the internet, I found that IIM Raipur was indeed a very good option for me to get into. Some of the reasons for my choice were these:
My Profile: I am a fresher with no prior work experience and I found that IIM Raipur has a significantly larger mix of freshers in the batch, compared to many other good B-Schools in India. This meant plenty of opportunities and an environment suitable for my learning.
Career Choices: I have a great interest in the field of marketing and l am looking for a career in the same. I also learned that IIM Raipur provides many opportunities to develop skills, provide exposure and future career prospects to people who want a career in the marketing domain.
Location: Although I know now that there is hardly any time to stay for long durations away from the campus but still many would prefer to be at a place which feels closer to home. It takes only five hours to reach Raipur from my current place of residence.
Familiarity with the place: I have been to Raipur several times before in my life and I believe this may prove helpful in the future, during my journey at IIM Raipur.
The Campus: I was informed that batch of 2018-20 would be the first to shift the brand new campus of IIM at Naya Raipur. After looking at the progress report and pictures of the new campus I knew it's going to be the best ever IIM campus in terms of its infrastructure and facilities.
As I stated above IIM Raipur was really where I wanted to be. For this reason, I took the risk of not taking an admission into any other B-School where I was offered admission prior to IIM Raipur. I believed I would make it.
I really cannot describe how happy I was after receiving the admission offer email. After all that waiting, worries and eagerness, It brought me back to life in a way.
It has been about three weeks now since I joined IIM Raipur. So far I am filled with positivity at this place. My batchmates are great and very talented people. My senior batch continues to amaze me at how hard working and keen they are to help us transform and adapt to this place so that we continue their legacy and become the torchbearers of this institute. The faculties are some of the most proficient people I have ever met in my life. The culture and diversity of this place and the way IIM Raipur has pushed me out of my comfort zone and is rapidly changing me in such short span of time leaves me with optimism and enthusiasm. And now I am looking for an adventurous sail ahead in the journey of my life.
Which ABG company you would work for?
I would like to work for Aditya Birla Fashion and Retail Ltd.
When I was pursuing a degree in BBA(Marketing), I got the opportunity to work with Aditya Birla Fashion and Retail (Pantaloons) as a marketing intern. I found this opportunity after coming in contact with Mr Shahbaz Sheikh(Marketing) and
Mr Manoj Ojha(HR) when I visited the Pantaloons store in Empress city mall, Nagpur in December 2017.
I was associated with Pantaloons for a little more than one month but it was a great learning opportunity for me. I was mentored by Mr Shahbaz Sheikh. He trained me very efficiently to perform effectively below the line promotional methods in organized retail. I found that people working at Pantaloons are indeed very hard working and determined to meet their goals.
Moreover, I was deeply impressed by the culture followed at Pantaloons.
The day started with greeting 'Namaste' to the seniors and being fulfilled by the vibe of Aditya Vandana.
The team working at the office was very closely bonded together and everyone was treated like family. The environment, the memories and my experience of that workplace is the reason I would want to back and work as a permanent employee at ABFRL.
Sparsh Rawat is a first year student at IIM Raipur