'After My Internship Experience with Luxury Brand Hermes, I Decided To Get Into Marketing' – Simran Bhachoo, MISB Bocconi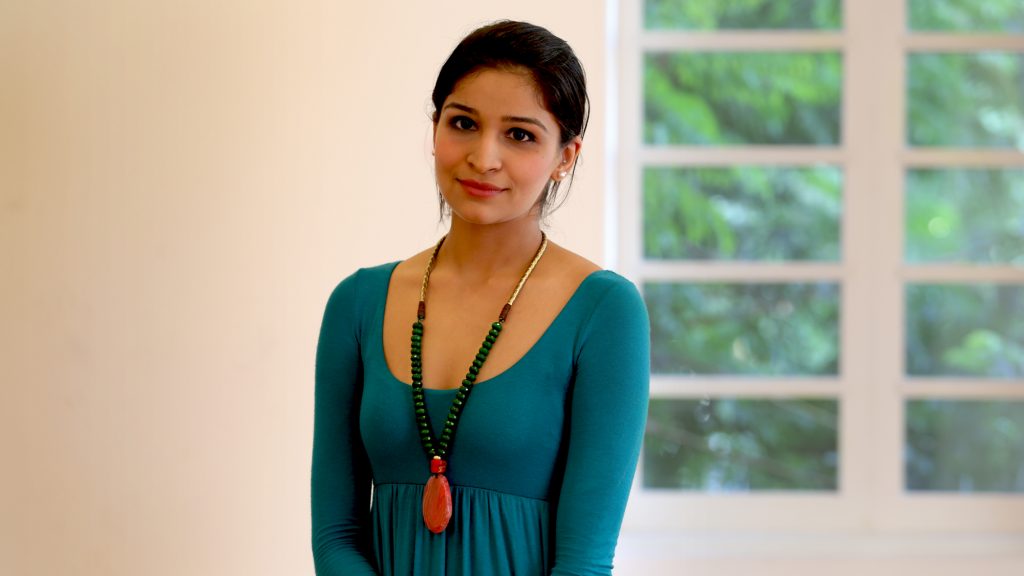 Simran Bhachoo is one of the graduates at MISB Bocconi who is known to be an all-rounder. She will be working with the Future Group and has a diverse set of experiences throughout her undergrad and MBA. She worked with Hermes, a leading luxury brand from France during her internship and has chosen Marketing as her career domain.
SDA Bocconi is a B School that consistently figures in the prestigious FT MBA rankings (it is currently ranked 26, at par with IIM Ahmedabad). When they moved overseas and reached Indian shores, they chose Powai in Mumbai to be their base.
MISB Bocconi offers a two year full-time MBA course – PGPB in business. The students also get to attend the one semester where they choose their specialization, at SDA Bocconi, in Milan, Italy. They are given a diploma in management from SDA Bocconi Milan. The quality of education imparted even in Mumbai is top-notch, because the faculty is from the main B school in Milan. To find out more, we spoke to Simran.
1) You have studied abroad and in India. What are the main differences according to you from a student's perspective?
Yes, prior to MISB Bocconi, I had the chance to finish my under graduation in Kingston University (London, United Kingdom). I think a key advantage is the exposure one stands to gain from. During group work, one can clearly understand how the same problem is approached in different ways by people from different countries. This diversity in thought process helps one contrive solutions more comprehensively. In my opinion, this collective technique of solving a problem is crucial in a corporate setup. Another important aspect is, this experience helps one expand his or her network. I can proudly say I have friends in several countries, who will be ready to host me! On a serious note, this network of peers may turn into a pool of opportunities.
2) How did MISB Bocconi happen to you?
After my under graduation, I was keen on pursuing a career in Fashion & Luxury Management. So, I was on the lookout for universities which have a strong reputation in this field. And obviously University Bocconi was one of the key targets I had in my mind. And after I came to know about their Indian campus in Mumbai (a stone's throw away from my house), I had already made my choice! As, this program is devised to be more holistic than a master's program I had an opportunity to gain insights on various functions of business.
3) Tell us something about the Hermes experience and the insights you got about the Indian luxury market.
Having an opportunity to work with one of the world's most prestigious premium luxury brands was enthralling. Hermes India has its head office in Fort, Mumbai and two stores, one in Mumbai and other in the capital. I interned with the Marketing and Communication Department of Hermes, where I was handling the monthly competitive analysis, devised a framework for annual competitive survey and formulated advertising strategies. Even though the operations for most Luxury firms' in India are implementation based the strategy part is central (Europe) in nature, this experience allowed me to explore the Fashion and Luxury industry as a whole and understand the Indian costumers' preferences and consumption behavior. The Luxury industry in India is at a very nascent stage, but shows immense potential with a few Luxury firms also starting operations in Tier two cities. In today's time and age, where travel is made more convenient the Indian consumer is well aware of the Luxury lifestyle, many renowned designers and Luxury firms' want to start their operations in India.
4) How did the switch to Marketing from Luxury Management come about?
Marketing has always been my forte and as I explored the subject further I realized that my affinity towards brands and their functioning stirred me towards Luxury Management.  Although I thoroughly enjoyed the subject, the experience at Hermes made me realize that at this point in my career (as a fresher) I should not limit myself to just Luxury management but explore the function of Marketing entirely. This decision to switch was made so that I could identify my skill set and deploy them more effectively, before choosing a specialized field of work.
5) Everyone at MISB Bocconi has stories from Milan during the exchange semester. Tell us your Milan story!
Yes, I'm certain we all have 'Milan Stories'! Milan was an exciting four months in all aspects. New people, new culture, new activities. The university in Milan is a melting pot of cultures, students from across the globe bring with them their experiences and stories. MISB Bocconi gave me an opportunity to make unforgettable memories with these varied individuals and also be a part of other people's stories!
6) Tell us about your favorite course/s at MISB Bocconi.
To be honest and running the risk of sounding clichéd, I enjoyed all the courses as they were unique and challenging.  But if forced to hand pick a few I thoroughly enjoyed Change Management taught by Professor Franz Wohlgezogen. Innovative approach and live simulations made the course not just enjoyable, but equally insightful on what characteristics make a successful Change Agent. Another course is Competitive Analysis, taught by Professor Robert Grant. Prof. Grant is a distinguished individual on the subject of strategy and it was a dream realized to be taught by him. The energy and insights he brings to class is rather infectious. He makes the subject of strategy more enjoyable and engrossing.
7) Any message to incoming students at MISB Bocconi?
MISB Bocconi is very unique compared to other B-Schools in India. I would encourage the students to embrace this uniqueness. Students have access to rich knowledge and insights in any function of their choice. So, to keep it short, be open and stay focused.
Simran Bhachoo is an alumna of MISB Bocconi. She pursued her PGPB from MISB Bocconi with a Specialization in Marketing . Simran did her Summer Internship with the luxury brand Hermes. She is currently placed with the Future Group as a Management Trainee.
—-
This is a Promoted Feature Story