To Chase Your Dreams, You Need To First Enjoy The Process – Rounak Bapna – Best50 – Class Of 2017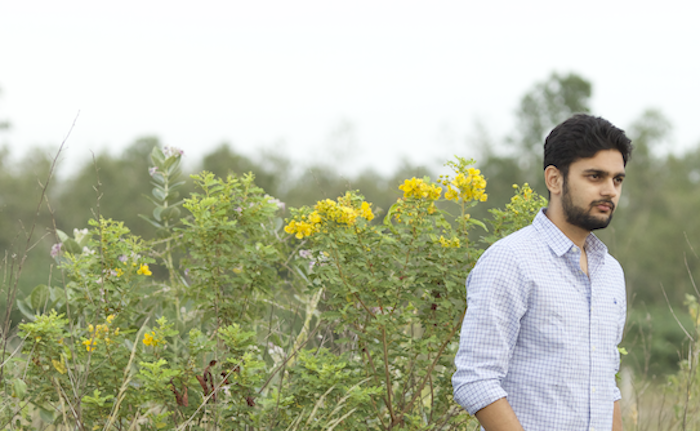 About Me:
Hi, I am Rounak Bapna, a second-year finance and marketing student at IIM Trichy. I am a qualified Chartered Accountant and commerce graduate from Mohanlal Sukhadia University, Udaipur. I belong to Rajsamand, a small town in Rajasthan where I did my schooling from Lakshmipat Singhania School. Prior to joining IIM Trichy, I worked for 3 years as an article assistant at Talati & Talati, a renowned audit firm located in Ahmedabad. Over the summer, I worked with HSBC Bank in their Investment Banking division.
Ever since childhood, I have been an avid sports person and have represented my state, school and college at various national and state level cricket tournaments. Other than sports, my passion lies in the field of finance, and recently won the campus round of CFA Research Challenge competition and also secured 2nd rank in Corporate Finance Aptitude test conducted by EduCBA. Here at IIM Trichy, I am a part of Sports Committee and Finance club and organise various workshops, talks, events and competitions to nurture the culture of sports and finance within the students. This year, along with other finance club members, we also started publishing our own equity research coverage of Indian companies.
The last two years at IIM Trichy have been an eventful ride for me, enjoying success at diverse platforms; be as part of winning drama team, or as a finalist at Inter-college fashion show or leading the cricket team to Silver in Inter-IIM sports meet. I was also lucky to be a part of "Make a difference" team project where we imparted computer literacy in 6 schools in Trichy region where no basic facilities were available.How would you explain the "The Credit Crisis of 2008" to a
How would you explain the "The Credit Crisis of 2008" to a 12-year-old?
A simple way to explain to him the crisis of 2008 could be by an example of play station. It goes like this: "The 12-year-old kid (person with no income, assets, job) wants to have a play station (house), so he approaches his rich father (bank) for one, his father agrees to give it to him as he had surplus cash, without much thinking (low federal fund rates allowed banks to lend more even to jobless, low-income borrowers). Parents completely relied on schools (financial and hedge funds) for their children's quality education and passed on all the responsibility (Banks selling such subprime mortgages to financial firms and hedge funds).
Over the time, play station had a negative impact on children, they stopped going out, stopped playing outdoor sports, devoted less time towards study (home prices started declining, interest rates started rising and when banks demanded interest rate payments, most of the lenders failed to pay). This resulted in overall bad performance by class of students, due to which not only parents but schools (financial and hedge funds) were also impacted as they faced bad reputation and no one wanted their children to study in that school (as most borrowers failed to pay back, it put banks at risk of bankruptcy and also the hedge funds failed to get value causing liquidity crisis in economy). Now because of it, school boards (US government) and higher authorities intervened and supported parents and schools by making stricter norms and cautioning parents so such events don't happen again (US government intervened and bail out failing banks and regulations like BASEL III were recommended to regulate the Banks)"
If you had a magic wand, what is the one problem in India that you would magically wish away? Explain why.
I would wipe away Illiteracy from India and provide quality & value education: India has around 30 crore illiterate people, majorly due to lack of infrastructure and moral support. Most people in rural India don't have access to schools, nearby schools are often far and lack good teaching standards. Even if available, parents don't want their students to study as they think of education as a useless exercise and instead force them to work.
In my opinion, Illiteracy and poor quality education are the root cause of all other major problems in our country. It indirectly leads to unceasing poverty, unemployment, a spike in crime rates to name a few. Education is not only an asset to a family but for the society and country as well. It is possible to mitigate problems associated with culture and society apathy by a good value education. It is one-time investments that can give returns over the generations and a good value education also helps in developing social & moral values like empathy, integrity and co-operation. There may be immense potential in the 1.3 billion people of our country, but it needs to be directed in right direction, which can be done only if today's youth are able to make the right choices for which correct guidance at an early age is necessary.
Give us an instance when you failed miserably and how did you overcome that downfall?
It was in July 2014 when my CA Finals result came out, I had been preparing for it since last 6 months but ended up failing badly. My parents were upset about it & I also felt bad for letting them down. I aimed to achieve something better for them and decided to give CAT along with my CA studies with an aspiration of studying in a premier B-school.
My next CA final exam, as well as CAT, was scheduled in November 2014, which meant I had only 3 months to prepare. During the same time, I also had to complete my CA articleship. During weekdays, I used to attend CA classes from 7-10 am, and then articleship from 11am-6pm and again attend CA classes from 6.30 pm to 9 pm. I dedicated all my weekends for CAT preparations and used to give mock CAT exams on Sundays.
It became more challenging when I had my CAT exam scheduled right in the midst of my CA exams. I had two of my CA exams on the 15th and 17th of November and my CAT exam on the 16th of November.
Finally, all that efforts paid off as I cleared CA first group and scored 98.61 in CAT. Subsequently, I cleared my 2nd group and became a CA, as well getting admission in one of the premier B-schools, IIM Trichy.