Together We Prosper – IIM Raipur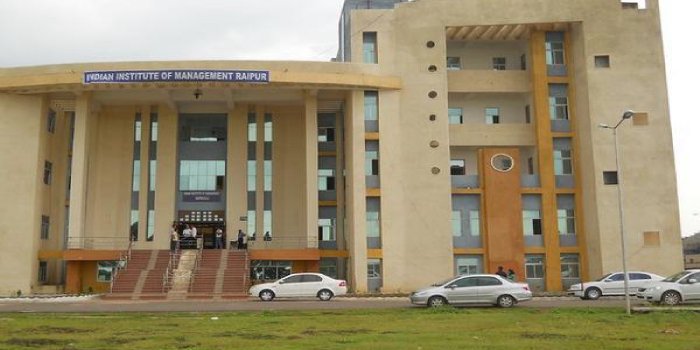 As it is said, "Everything happens for a reason", I would like to see my decision getting transformed into the best decision of my life. I can see that I am on a right track. I was in a dilemma when I converted almost every IIM from the second generation. Since studying from any IIM is a big thing and most coveted destinations to do management studies from. So after researching extensively about the options, I had on various fronts I came to the conclusion that IIM Raipur is suitable for me and I will have many learning opportunities in coming 2 years.
IIM Raipur is burgeoning Institute because it is working hard to achieve excellence in the field of education. The overall learning experience here is commendable since people from various backgrounds come here to excel in their respective domain.
I chose this campus because of three main reasons, though there are many good points which I came to know about when I arrived here. First and foremost is the varied batch profile, as I am a fresher and with my science background I was a little apprehensive about my complete inclusion in the MBA programme on various levels. IIM Raipur gives weight to academic diversity so as to bring different perspectives to classroom learning. The overall learning experience enhances by the inclusion of people from diverse backgrounds. A typical batch here comprises a significant number of freshers when compared to other institutes. I have met with some wonderful enthusiastic people who are full of energy, And I am cherishing each and every moment here.
Another reason for choosing this campus is the faculty and its location. IIM Raipur is in the capital city of Chhattisgarh which is a growing state. It is at the centre of India. There are various live projects which are done by students from IIM Raipur under the guidance of Chhattisgarh government. Such interactions provide useful insights and that's what attracted me more.
The functioning of IIM Raipur will take place from the state of the art campus sprawled in 175 acres within 3 months, which will be the added advantage to the students and institute as a whole.
The last reason I Chose IIM Raipur is that it will provide a great opportunity to me and our whole batch when it comes to the setting up the foundation and to carrying out the IIM Raipur culture successfully to the new campus in Naya Raipur. Naya Raipur is a smart city project and will enjoy a magnificent growth in the coming future. The students from the current batch will be the pioneers in this change and I wanted to be the part of it.
Teaching here is up to the mark. The professors focus on interactions and try to include each one of the students in discussions. 'Finding the solution to any problem than just focussing and overthinking about it' is the learning I have imbibed in myself so far. The classroom sessions are wonderful and seniors were interacting with the upcoming batch through different mediums like city meets, Facebook groups even before we were registered, this created a very conducive environment between the two batches. I feel lucky and proud to be a part of this institution.
Which ABG Company would you want to work at and why?
I would like to work for Grasim Industries Limited, which is the textile manufacturing subsidiary of Aditya Birla Group. Since its inception in 1948 it has diversified into viscose staple fibre, cement, sponge iron and chemicals. Grasim is the world's largest producer of viscose rayon fibre with about 24% market share. Grasim exports this viscose rayon fibre in more than 50 countries. Through various acquisitions Grasim has made its presence felt in many countries like Thailand, Canada and Indonesia.
Coming from chemistry background I have a fascination with those chemical companies which are contributing to the world in a positive manner. Grasim industries is one of them. In 2003, its Chemical Division was awarded the "Best of all" Rajiv Gandhi National Quality Award.
– Amey Rane is a first-year student at IIM Raipur