Transformation From Apprehensive To Enthusiastic At IIM Shillong
My journey of discovering myself started one year back when I decided to take a gap year as I did not want to compromise on my education. Having secured a good percentile and getting calls from prestigious institutes such as IIM Ahmedabad, IIM Lucknow, FMS and IIM Shillong, I diligently prepared for the interviews and consequently had a detailed discussion about fields such as philosophy, Atheism, and value investing.
Being from a management background in my graduation as well as having good interviews in my perception, I was shell shocked when I got to know that I have only made it to IIM Shillong and that I am waitlisted for the remaining colleges. As a result, I felt disgruntled and perceived myself to have failed to perform up to my potential. Contemplating for the next few months, I decided to join IIM Shillong as it is an esteemed institute and there was an opportunity for me to grow and develop myself there.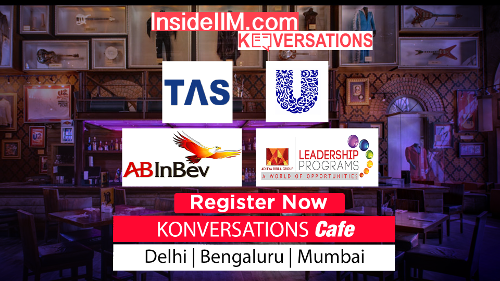 The day I arrived at the campus of IIM Shillong is impressed in my mind, shuffling between the thoughts of happiness and anxiety while looking out the window of my cab. Trying to recollect all stories and impressions that I had, I tried to form an opinion about whether I deserve this college or this college deserves me, of how much of a change could two years in this place change me. Instead of endlessly ruminating, I felt motivated to work hard and make sure that I make the best out of my time here, whether it be in students bodies or in academics. Apart from learning academic and extracurricular skills, taking part in all these activities helped me identify my weaknesses, a management school is not only about managing your time extensively but also ensure emotional regulation during the time period – to understand yours and other people's emotions and act in a responsible manner.
The other pertinent thing that I learned here was how important social interactions and communication is when you are working for hours at a stretch and having limited time to connect with family and friends. A festival such as Dahi Handi can engage the whole college and be a fulfilling experience where you replenish yourselves in order to move forward.
Initially feeling apprehensive, I learned about my prejudice and overcame them to know that a management institute can affect you in many ways, that skills can be acquired and that time can be managed but the most important aspect is your emotional well-being and you have to step out of your comfort zone to achieve that well-being. One can focus on academics for two years and leave this college wasted a significant part of one's life.
It makes me extremely joyful that I was able to gather significant insights within two months of the program and about how many opportunities I will get to explore and further develop myself. Moreover, I learned that every individual or institute has idiosyncratic advantages or strengths and it is a matter of recognising these attributes.
After being gloomy and in the doldrums for months, I now feel extremely fortunate to these opportunities. I look forward to the coming years to know more about this college and myself!