Travelogues of a student backpacking in Europe
Sitting in front of my notebook, I am confounded – for I have absolutely no idea how to begin! A random swarm of alphabets swirls in my mind which tries desperately to organize them into meaningful words – such are the experiences – variegated as diversely as the terrain of the European continent!  Indeed, it was once in a lifetime opportunity in my student life as I chose to experience 1 of my 6 trimesters at EM Strasbourg Business School in Strasbourg, France. A hectic schedule is what typifies any B School life. It wasn't too different here either, but with the liberties given in terms of selection of courses and designing your own class schedule combined with a unique experience of interacting with 140 exchange students from around 40 nationalities made it a remarkable journey indeed.
Fun  – if that's what you call it – is best enjoyed out of your comfort zone. There is a charming sense of uncertainty blended with a tempting delight of experiencing the inexperienced. So while we did have a decent share of academic 'rigors of a B school, we also managed to sneak in the best European destinations in our schedule. It was a unique challenge to dissolve the French culture as also the culture of 10 different nationalities that we backpacked to! (With Trains touching 320 km/hr and the geography, distances were not a problem) Staying in a youth hostel is an amazing experience in itself, particularly when you sit around exchanging traveler notes about your respective countries and in the process realizing your one dimensional perspectives in life so far…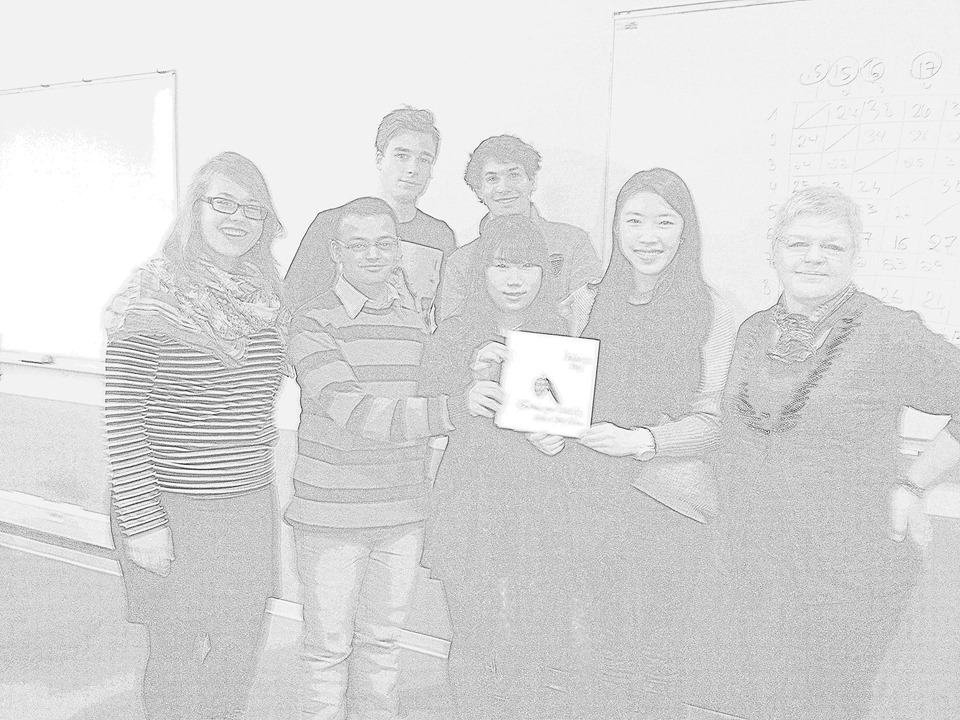 While all our varied accents and adopted local languages were enough to create comic situations befitting a scene in the classic show 'Mind your Language', it was amazing to know how hospitable and patient the locals are towards tourists there. While our preferences may not have been marked by the common denominator of language, there was certainly a convergence of thoughts – even if expressed by sign language at times! All said and done, you only realize that it's no different there then it is here. There is a convergence in this divergence, so to say. Certainly it made us more flexible, not just mentally, but also physically (thanks to the long guided tour walks 😛 ). It broadened our approach – in short, it added a new perspective in life. Period.
One of the challenges was to work on group projects for different courses which required you to understand the understanding of whatever understood by students across borders! As Master Yoda said – Unlearn you must to learn. And certainly we did. The professionalism of the other students is what impressed me the most. They do like to party, but when it comes to work they mean business! Such pearls of wisdom were waiting to be discovered by us as we took the plunge in this deep ocean – you only realize that there is so much to know and do in this world if only you come out of your own macrocosm… I wouldn't compare the course curriculum of my home university and theirs…essentially both are justified, apt and to an extent similar in their own rights.
As for the travelogues, each day was a journey in itself – from the metaphysical to spiritual to simply exhausting – each perched in the memory of their rightful places. The best part about travelling is that you get lost in unknown cities only to discover yourself and in the process, discover the city in its true form as it was always meant to be. With City maps in hand – you invariably end up at the unknown places – unknown of your location – but never lost! There is an invisible connection between the city and you – never felt in a crowd, but often realized in the semi empty streets that you encounter. Experiences were vast and varied – from the snow of Switzerland to the strong winds in Amsterdam to the sunny day by the canals in Venice to the warm spring water baths in Budapest – each one was equally thrilling. To cut a long story short – it was a once in a lifetime experience and possibly the best 3 months of my academic life!
Au Revoir!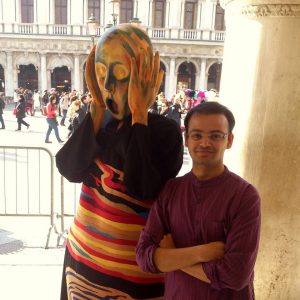 About Utkarsh
An avid reader, traveler and a Marketing Enthusiast, Utkarsh is currently a student of IIFT Delhi(Class of 2015). A C&I engineer from NIT Jalandhar, he was the Convener of his college fest Utkansh 12 and the founder General Secretary of NIT Model United Nations. He is a big Sheldon Cooper/Sherlock fan, loves blogging and working for the education of the underprivileged. When not working, he is busy pondering over the questions about Life, the Universe and Everything in between!
Twitter handle – @Utkarsh_Modi
For regular updates, follow IIFT here