A Tribe Of Zeitgeists – IIFT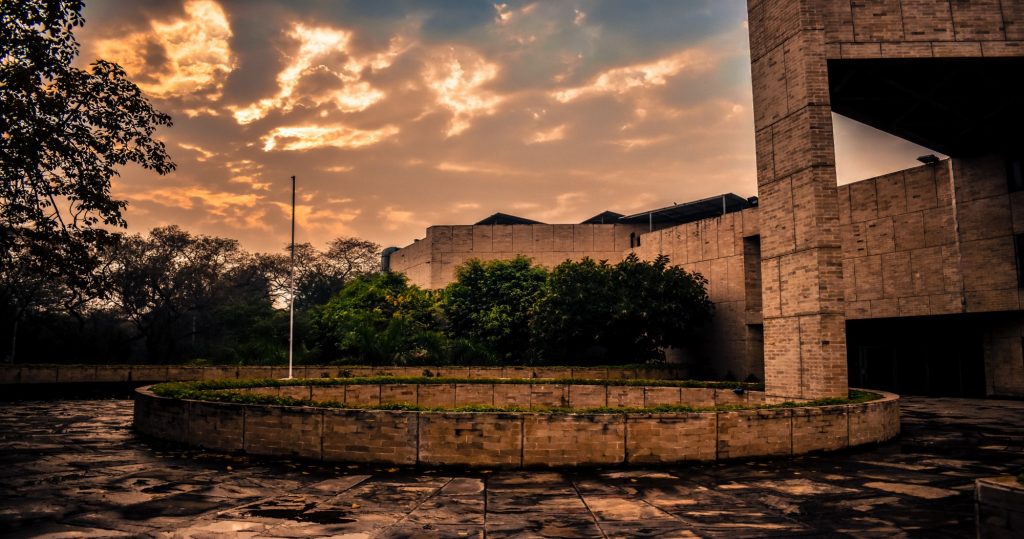 "Hardwork, Rigor… more hardwork and more rigor".
This was my first impression of IIFT form my peers/network before I joined IIFT. I believed it because IIFT is "infamous" for having the one of the most rigorous curriculums among the top B-schools. I was mentally preparing for it even before I joined IIFT, assuming that my batchmates would be someone who are extremely hard working, mentally strong, and rigorous taskmasters.
Fast forward ten days after Joining IIFT. The class was a workshop on "managerial communication" and a grey-haired old man was taking the class. He asked us to talk about our "dreams" and "passions" as honestly as possible. In no time, I saw an independent musician who played for local bands, a professional Bharatanatyam dancer, a passionate farmer, a dog lover and a bunch of "Wanderlust-nomads" in the room. It would be an understatement to say that I was stupefied. Among others, there was a professional singer who had been performing for the last 11years in one corner at the back bench, whereas right beside me was a dancer, whose fluid dance moments won her the coveted "Mrs. Fresher". That moment I thought I was "wrong" about my initial perception of IIFT. But believe me, I was not just "wrong". I was "utterly wrong", when I came across a guy who had played and won as many games as one could imagine, sitting beside someone who dreamt of owning a "small café" by a secluded hillside, close to nature. It is not often(in my case it happened the first time) that one comes across a girl whose dream is to watch the 2026 FIFA world cup live in Central America supporting "El Tri". How often does one see a numismatist, sitting beside a failed startup founder, adjacent to someone whose only wish is to sponsor her parents a foreign trip, in line with the "dude" named 'Rajesh Khanna'.(No resemblance to the actor, because the dude himself is a celebrity in here).
For a moment I checked myself if I was in the wrong room, but, fortunately, I was at the right place, in right time, and yeah with a "right mindset" . IIFT is a collection of passionate individuals, with diverse personalities, united by a common cause of creating a better tommorow.
——————————————————————————————————————————————————————-
ABG Company:
"Allen Solly, Van Heusen, Louis Phillipe, Pantaloons, Peter England, Forever 21, Madura F&L, Planet Fashion". These are not just the brands that come under Aditya Birla Fashion and Retail Ltd. (ABFRL), but, some of the most popular brands in India. I believe that being associated with ABFRL will provide me an opportunity to work and learn from one of the best places I could imagine, and help me prepare for the future corporate world.