'Tryst with God's Own Kampus': Tanya Gupta writes on her initial experience at IIMK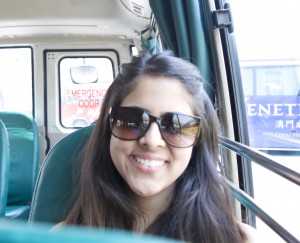 'When scattered clouds are resting on the bosoms of hills, it seems as if one might climb into the heavenly region, earth being so intermixed with sky, and gradually transformed into it.'
~Nathaniel Hawthorne
A good month has gone by and I still cannot forget the first morning when I woke up in Kampus.  Nervous about the new world of opportunities that were going to come my way for the next two years, I had slept with a feeling of uneasiness disturbing my groins. It was after all going to be my last educational qualification in all probability- I had to make it count. However, as I got up from my bed and walked into the balcony of my flat, all my apprehensions from last night were stunned into silence. Before me, were the breathtaking hills, their bodies wrapped in snowy-white envelope of clouds, with just a hint of the golden yellow sunlight peeking from behind. With every color just in perfect balance, the radiance of the image absorbed my mind and soul. Never in my life had the magnificence of a landscape moved me as much as it did that morning.
One would have assumed that with each passing morning, the beauty of the misty hills would grow upon me, and the poetic element would dilute, but the truth was not to be so. Every evening, after a hectic day of work, the sight of the sleeping hills would calm me down- dwarf my existence, and at the same time add another dimension to it. Every morning, God's canvas would lend me a new perspective on life. It would inspire me to stretch beyond myself and deliver my very best that day.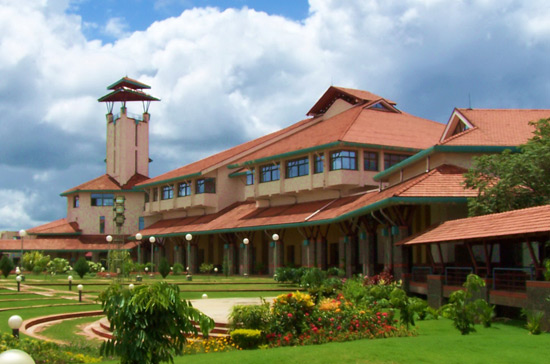 Removed from the noise of commercial cities and human imperfections, the sleeping town of Kozhikode provides students with just the right environment for true education. The pristine scenery takes away all ills from the mind; the cool winds absorb all physical exhaustion. The imagery fills the heart and replenishes the spirit. As I walk into my balcony for one more night all I can say is that I am grateful for I am here- in God's own Kampus.
The above article written by Tanya Gupta, 1st year PGP student at IIM Kozhikode, was chosen as the winning entry for the competition 'Tryst with God's Own Kampus' conducted by Media Cell, IIMK.
This article has been published by Media Cell, IIMK. For further details please contact us at iimk.ac.in