A Two Days' Workshop For VJIM PGDM Students Helped Them Learn Stock And Investment From The Horse's Mouth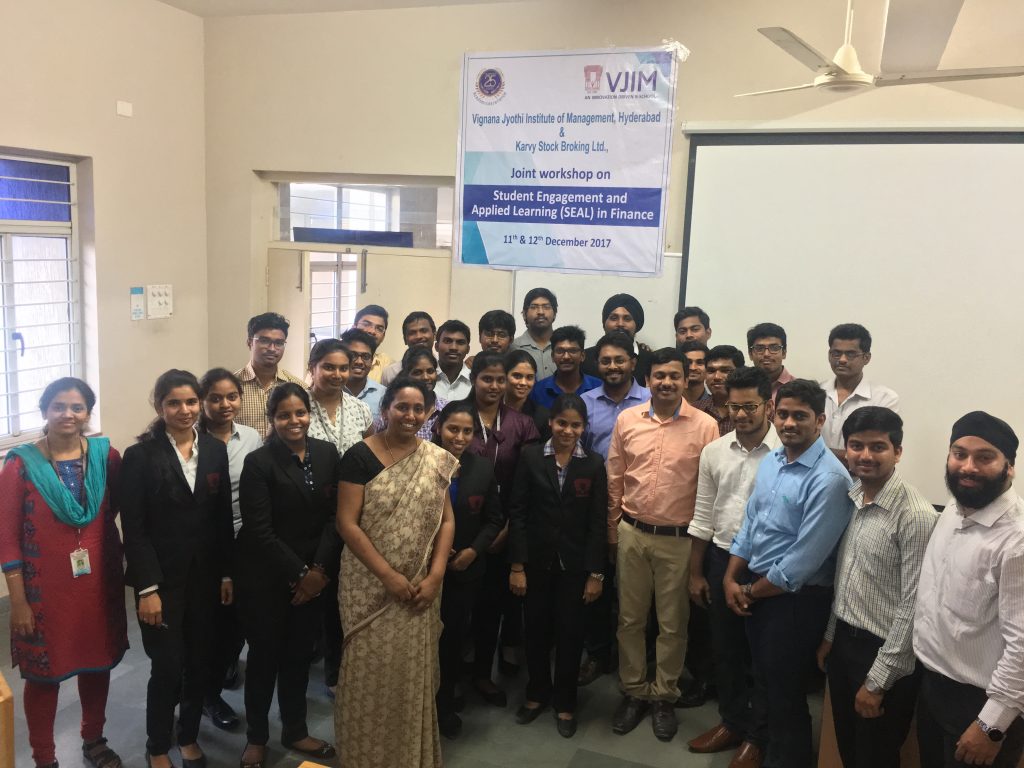 The thing about "experiential learning" is, there is no alternative to it if you are meaning to make a sound manager out of yourself. At Vignana Jyothi Institute of Management (VJIM), Hyderabad theories are backed with veteran experts' inputs in the field to complete the concepts for students, better. It is in sync to this that Finance specialization students currently attended a workshop with professionals from Karvy Stock Broking Ltd. that opened a whole new dimension of understanding the nitty-gritty of the financial world and stock- better!
The two days' workshop on "Student Engagement and Applied Learning in Finance" was scheduled for 11thand 12th December, 2017. VJIM PGDM students enthusiastic about completing their Diploma in Financial Management got a complete insight into the basic concepts of stock market and how s/he could make their way into the stock market and build on their own investment profiles.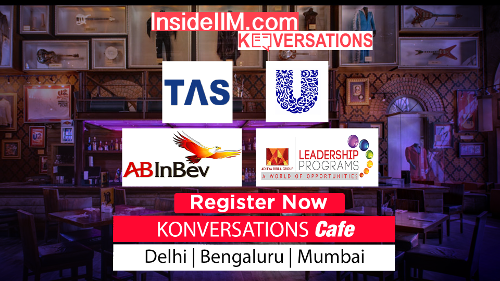 On the first day of the workshop, students were introduced to the basic concepts of stock markets and various kinds of securities that are traded in the market.
Day two of the workshop saw a further detailed conceptualisation of capital markets and corporate actions. The Karvy Stock Broking Ltd. professionals designed the workshop in ways to give practical exposure to the students on how one can be an investor and make proper investment decisions. Students were also taught how they can analyze a company's performance and make their own investment portfolios.
"The two days' workshop has been very insightful for all of us finance enthusiasts. These workshops solve for bridging the gap between the classroom and the industry and we get to pick crucial components of various functions directly from professionals working within the space. I could literally relate my theories to the activities given to us," says one of the students attending the event.
VJIM Hyderabad
We would like to invite your attention to the following differentiating factors about VJIM: VJIM is ranked as 21st best B-School in the country. (Source: Indian Management – AIMA & Business Standard, May 2013 Issue). VJIM has repositioned business education and hones your skills based on the best global business practices with global curriculum and its application adapted to Indian business environment. VJIM has pioneered the concept of reverse orientation for second year students so as to reinforce the concepts taught in the first year. The institute follows international pedagogy such as Process Oriented Guided Inquiry Learning (POGIL) and Socratic dialogue for teaching and learning. We encourage meritorious students by giving the scholarship for CAT/MAT/XAT/ ATMA The institute is consistently placing students in companies such as Deloitte, Google, Naukri, Info edge, Wipro, Cognizant, DE Shaw & co, Axis Bank, KVB, HDFC, Bank of America, Deloitte, TATA Projects, HSBC etc. We offer sectoral electives in the areas of Business Analytics, Pharmaceuticals and Banking Financial Services and Insurance (BFSI). The B-School has interdisciplinary learning aimed at creating competent managers. The institute conducts Economic Times analysis sessions on daily basis, aimed at wedging gap between theory and practice. We have excellent infrastructure with high end information technology support and state of the art Learning Resource Centre. VJIM has research centric faculty with industry experience and excellent teaching ability. Institute conducts industry immersion program for all faculties for exploring current industry practices and bringing it to class room.