Two Months With The Timekeepers Of India – My Internship Experience At Titan Company Limited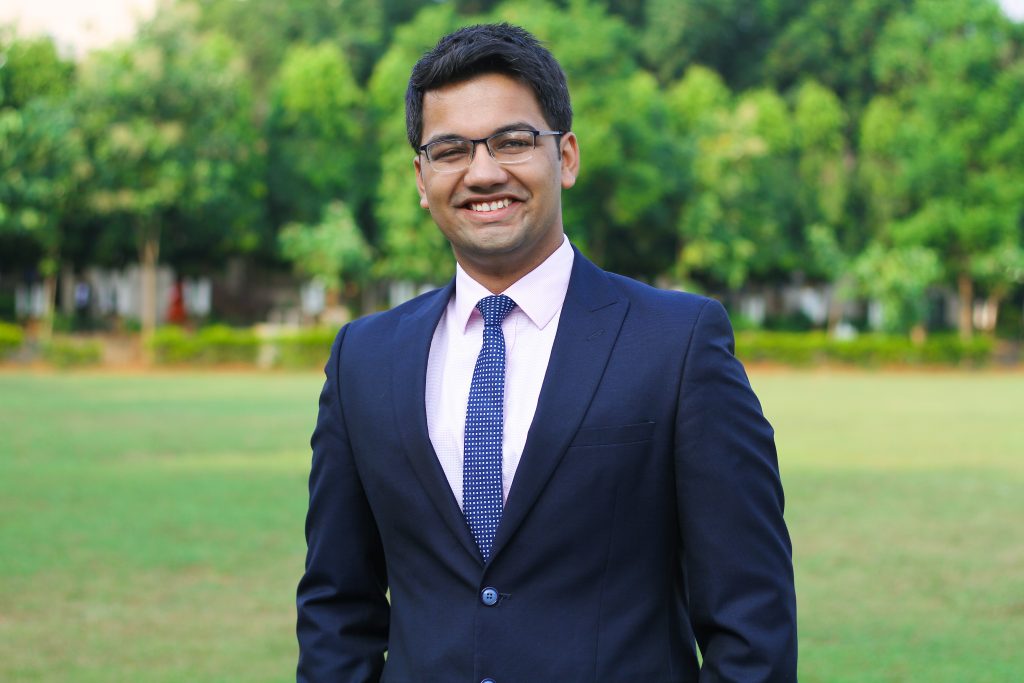 With one of the most unique recruitment processes on campus (Aptitude+ Psychometric Test, Chairman GD and PI), I had big hopes for the internship and was elated on joining the undoubted leader in the watches and accessories industry of India.
It started with a two-day induction in Bangalore, where I witnessed one of the most marvellous office campuses- Integrity (Titan Headquarters). All of us were in awe of the amazing ship-shaped campus. There was a welcome session followed by many interesting sessions on innovation, safety etc. We got a chance to interact with students from B-Schools all over India later in the evening. It was enriching and amazing at the same time, everyone had stories to tell, experiences to share and enough gossip to keep you awake through the night. The next day, we were briefed on our project and location details at Integrity. I was assigned the watches and accessories division and was placed at Lucknow-the city of Nawabs. I shared the location with Vaibhav Dikshit, from SIBM Pune, who later went to be one of the most amazing takeaways from these two months. As we landed in Lucknow, the student in me was anticipating two months of rigorous work and learning, while the foodie in me anticipated a 60 days treat on Tunday Kababs, Dastakhwan, Royal Café, Kalika Hut, Prakash Kulfi, Bati Chokha, Bun Makkhan and what not: being from Uttar Pradesh, Lucknow had always been my food heaven!
I was introduced to my guide the other day. He very sounded serious and quite focused in the first meeting. My project was probing into the reasons for dormancy and revival of dormant customers of World of Titan Stores in Lucknow. I was assigned all five World of Titan stores in Lucknow. Challenges started shooting up from the very first day- It was my first corporate exposure and I sensed a reluctance in people on giving information. I could never thank the Regional Executive there enough to help me break the ice with the store staff and then coordinate with them.
I started with a research into the reasons for dormancy and then went about addressing each concern one by one. It was exhaustive, I had to take focus interviews, organise meetups, call people, but it gave out interesting findings. I shared the findings with my guide and reviewer and planned to address each concern one by one, in the final month of my stint. The results were promising and my guide and reviewer were happy.
Then came the final review- the panel seemed pleased with my efforts and to my happiness, I was offered a Pre-Placement Interview. I was interviewed by the AVP and Business Head North. It was a grilling 50 minutes conversation on my life, past pursuits and future endeavours; and how it all connected to lead to a career at Titan.
The two-month tryst ended with a water park party by my guide, an occasion where I saw the chill side of him. I was also recognised for my effort with a token of thanks, and with lots of memories to cherish, many new relationships, newly formed brotherhoods and loads of learning, I bid Titan and Lucknow goodbye, with hopes of a permanent membership to the renowned "Titan Family."
Kshitij Tripathi
Class of 2019
Xavier Institute of Management Bhubaneswar
Xavier Institute of Management, Bhubhaneswar is one of the most coveted B-schools in India. Established in the year 1987, XIMB is known for quality education in the field of Management and creation of future entrepreneurs. XIMB offers to its students three prestigious programmes; Business Management, Global MBA and Executive-MBA. 30 years and still going strong, XIMB strives to achieve its mission of making managers with a human face.