Typical Questions Asked In MBA Interviews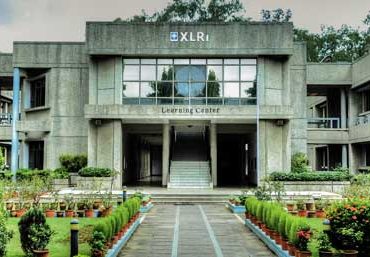 Now that you have cleared the first step of getting into a coveted b-school, it is time to face your competition face to face. Clearing the written tests is only half the job done. If you think you are good at GD's and interviews, well think again, because almost all your competition thinks the same way. The differentiating factor now is going to be content, presentation and confidence.
I would like to share my experience of facing interviews so that you can get an idea of the different kind of questions that can be thrown at you. It is very important that when you enter the interview room you are in a zone where you will be thinking on your feet. A single question that catches you off guard can spoil all the hard work that you have done till now.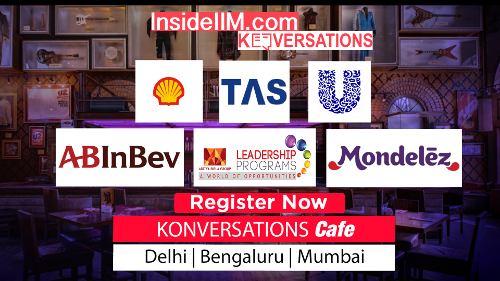 One of the first questions that I was asked in my interviews was – "Why do you spell your name as Aroon, and not Arun?". This was a conversation starter in most of my interviews and it set the tone for the rest of the proceeding. Generally, interviewers will ask you something which calms your nerves and kills the initial butterflies in your stomach. If you do not have a weirdly spelt name like mine, expect a tell me about yourself question upfront. Have a one or two-minute answer well prepared and rehearsed. This is important because it is your chance to tell the interviewer something interesting about you on which he/she will further probe you. This way you can control the direction of your interview. Remember, every answer you give will determine the next question that you will be asked.
After the initial questions, the interviewers generally go for their favourite one – "Why MBA?". You should have a convincing answer prepared for this question. Otherwise, it defeats the purpose of you being in that interview room. This is a question which even Google can't answer for you. So spend a good amount of time preparing for this. You can also expect variations such as "Why MBA in Marketing?", "Why Finance?", Why HR?", etc.
Different institutes focus on different questions after this point. Some institutes may test you on your general awareness. I was asked many questions on demonetisation, the impact of a ban on H1B visa on the Indian IT industry, GST, etc. So it is important to know the details of the current happenings around you. The questions can be from the areas of politics, Indian/World economy, sports, technology or anything which can be remotely linked to your hobbies, work experience. While it is understandable that you may not know everything about everything, a good amount of preparation will help you in the interview. Citing a fact which others could not, definitely gives you an edge over them.
Some of the interviewers may give you different situations and ask you how you would react in those situations. I was asked, 'How would you curb the problem of black money if you were the Prime Minister of India'. Such a question could be a trap if you are not well aware of the steps already taken by the government in this direction. Another situational question could be where you are given a typical office problem and you will be asked how you would deal with it. Questions of the above type are generally where the interviewers will grill you and suddenly you will realise that you are facing a stress interview situation. Again, the only solution is to have content.
During one of my marketing interviews, I was asked to pick my favourite brand and analyse its marketing strategies. I was also asked to use the 4 Ps of marketing to understand the strategies which the company applied. While some institutes focused on marketing, finance and HR based questions, others asked me about my work experience, technical projects which I did during my engineering, etc. There may also be questions based on the points generated in the GD which you would have taken before the interview. So listening and contributing during the GD, both become important in the interview as well.
In the next few days, while applying for the institutes, you may be asked to fill up detailed questionnaires. These questionnaires can be in the hands of your interviewer on the day of your interview. You may get questions based on what you have answered in the form for that particular institute. You do not want to be in a situation where you do not remember what answer you wrote for which institute. So do keep a backup of all the answers that you are going to write in the college forms.
Many students stop preparing after the results of the written test. They feel that they are good at GD's and interviews. It may not necessarily be true. Every year there are students who score exceptionally well, but still, don't make it to their dream institutes. Rather than regretting such a situation, I would urge all the aspirants to work on their content. All the best!