How 'U' Shapes You – Priyanka Burman, IIM Udaipur

Students put in months of hard work, take the CAT exam, appear for group discussions and interviews. What next? They are eagerly waiting for the results. Results are here and they see their hard work has paid off. Their CAT score is excellent and they will definitely get through a good number of colleges. But it is not over yet, now they need to make a decision of which B-school should they go for? Choosing the right college involves a lot of research and in the end, one might still be confused. We will tell you why IIM Udaipur is the most unique campus and why students should go for it.
Udaipur is one of the most scenic and culturally and historically rich cities in the country. The campus is designed by one of the country's best architectural firms and the view from each room is breathtaking. Not only that, students here are given world-class facilities, which include air-conditioned rooms for hostels, Wi-Fi enabled campus, gym facilities, night canteens to beat the night cravings, a football grounds amidst the hills, Bloomberg lab with 12 Bloomberg terminals, library and the list goes on.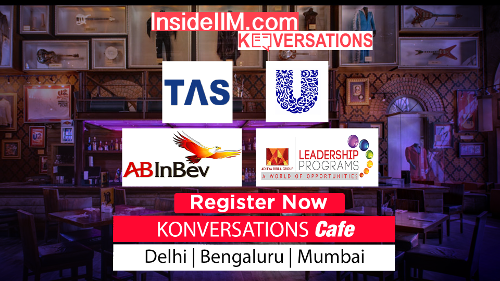 All this doesn't mean students are not focused towards their studies, or they take their academics lightly. Academic excellence is one of the core values of IIM Udaipur and it makes sure students give utmost importance to studies. The director of the institute, Janat Shah, himself takes part in educational activities, guides the students and prepares them for the corporate world by sharing his ideas.
IIM Udaipur also believes in giving global exposure to students by not only sending students to various Universities abroad for a Student Exchange Program but also makes sure most of the students get a global exposure by giving them an opportunity to choose an elective of  International Business Practices (IBP). More than 50% of the 2nd year batch travel abroad to work with companies based out Malaysia, Thailand, Singapore and the UAE, and gain first-hand experience of working on internationally based projects.
Students who want to pursue entrepreneurship are given an option to opt out of placements and go for a Summer Entrepreneurship Program wherein experts guide them and give appropriate funding for their ideas. Academics apart, students here at IIM Udaipur also contribute to the development of the society by visiting various rural regions and spending a week there. It's called a Rural Immersion Program. Students collaborate with various NGOs and present solutions to improve the conditions for the residents based on their insights.
IIM Udaipur is an institute which cares and gives you everything you expect from a B-school and adds much more to your personality.
Which group of Aditya Birla would I like to work with?
I would like to work with Madura Fashion and Lifestyle group. The journey of this group is very inspiring and the strategy has evolved with time catering to all the target groups with their flagship retail stores like Lifestyle. Also, their acquisitions of Pantaloons and Forever21 have made them the market leader in this space.  I have a keen interest in the fashion industry and I believe that working with this group will give me a learning edge with hands-on experience. Apart from this, the strong financial returns and the product innovation capabilities of this group gives it an edge over others.