The Ultimate Urban Legends – HR Edition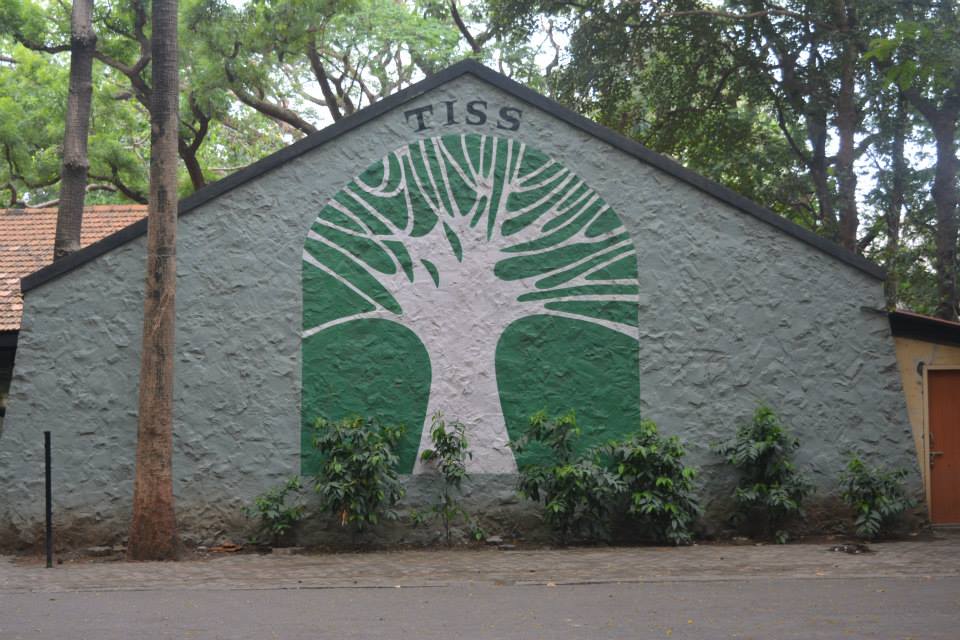 Catbert, the Evil Director of Human Resources says to the employee – "I'm getting reports that your morale is too high." 
Catbert – "Happiness is nature's way of informing human resources that you're overpaid." 
Employee – "Nature wants me to be unhappy?" 
Catbert -"Don't blame me. Go yell at the clouds"
(Joke courtesy – Dilbert)
Funny one, isn't it? HR jokes are funny meat no doubt. All play and no work maketh an HR department goes the adage.
—
What is the first thing that comes to your mind when you hear the word 'HR'?
Rangoli? Picnic? A well-dressed woman? HR jokes?
HR has a lot of problems, but the scarcity of stereotypes ain't one. That's an area right up our sleeve, we have been acing it since the time before bread.
—
Cutting to the chase, as a student of Human Resources Management and (hopefully) a future HR professional, I thought I was morally obliged to take up the honourable responsibility of setting the record straight about some of the HR Urban Legends that do the rounds. Behold and be enlightened!
Urban Legend 1
HR's primary responsibility is to organise 'Rangoli-making competitions'/cricket match/ decorate the office for Diwali/Christmas/Eid.
Moment of Truth: It is with a heavy heart I have to inform you that 'ALTHOUGH' these are some of the*very* visible activities that HR does. This is NOT the only work we do. We don't study two years Master's degrees in Rangoli making. I promise you that, in my one year of education of Human Resources Management, I have not studied rangoli making for even one minute. I checked for it diligently in the courses to be offered in my second year as well, didn't find it 🙁
Getting Serious: The fun activities are planned by HR departments as a part of employee engagement initiatives. The idea is to help connect the employees with the organisation more meaningfully outside of their work. Different organisations have different approaches to achieving this, some organisations promote hobby clubs, some offer free meals, so on and so forth. As you read on, you will find out that, employee engagement is a tiny part of a HR manager's job, and not the primary or only responsibility.
Urban Legend 2
Human Resource Managers = Recruiters. 
Moment of Truth: No, we don't sit around all day judging people (for jobs or otherwise!). Our only or primary work is NOT to conduct the last interview after a slew of technical interviews.
Getting Serious: Human Resources function is a lot more than just recruiting. Human resources management is all about managing people within organisations with an emphasis on policies and systems. Very broadly the core functions of Human Resources Management are Recruitment (yes yes! It is a core function but not the only function!), Performance Management (yes, I mean appraisals. Hah! The joke is on you now :P), Learning and Development, Compensation and Benefits, Organisational Design, and Industrial Relations.
There are various roles that HR professionals play too. Some of them closely work in formulating policies, and some work closely in implementing them. Each domain within HR is different from one another and offers HR professionals varied experiences. This is one aspect of the function that personally appealed to me a lot.
HR is also keeping up with changing times, adopting scientific methods and analytics in its tasks. HR is also leveraging technology robustly to do away with routine work and take on work that is strategic and impactful on business and employees directly.
Urban Legend 3
Life in HR is chilled out! (or) 'If you want work-life balance, you should be an HR manager' (or) 'HR is a very easy job, it's just talking to the employees sweetly'
Moment of Truth: Sincere advice, heart to heart from one lazy human to another lazy human. Don't be deceived by all those peoples who claim HR to be chill. I fell for that and I am bearing the brunt today! Don't say I didn't warn you before!
Getting Serious: Being an HR professional is just as challenging as working in the other management functions. Especially working in organisations that have sound HR practices and have a progressive outlook on HR as a strategic function, it can be quite a task. Taking the example of FMCG companies, some of them insist on fresh B-School graduates compulsorily doing a plant/shop floor stint in the domain of Industrial Relation (IR) to understand the business better. Working on the shop floor, in a charged up and multi stakeholder environment is a very demanding and responsible role.
Even apart from IR roles, the biggest challenge to HR as a field is the ambiguity that it has to deal with. Trying to quantify human elements, and come up with solutions that would drive them can get very frustrating at times. So much so that they long for the solace of definiteness and absolute, that are present in other functions.
Urban Legend 4
Mostly women join HR (or) HR is a suitable field for women as it is a soft function
Moment of Truth: Lol. HR seems like karma coming around for Men, for all the male stereotyped jobs (C'mon someone had to say it!) HR has no doubt been a popular function for women, but, BUT, men are not behind either. To quote a real example, we have a nearly 50% diversity ratio in my class, for my juniors the ratio is skewed in the favour of men.
Getting Serious: As the times have changed, women have been increasingly accepted and celebrated in previously male dominated functions. The happy outcome of this has been that women today don't feel the need to restrict themselves to the perceived 'soft functions' (which HR is not all about by the way, aspects of HR do deal with the softer aspects of jobs, but that's not what HR is ALL about!) Hence, HR today as a function is equally favoured by men and women alike. Working in HR today is not a function of your gender but a function of your capabilities and skill set just like in other jobs.
Urban Legend 5
HR doesn't pay as much as employees in other functions (or) There is no growth in HR, sales/marketing/finance is the real deal (or) HR has limited scope and no international exposure/assignments in HR
Moment of Truth: Please check this and this. Enough said.
Getting Serious: As mentioned above numerous times, organisations today truly value HR function and see the potential and value it can add to business. The talent that joins HR is also hence treated on par with other functions. Speaking from first-hand experience, organisations pay similar entry level salaries for students joining them out of campus. Even as career progresses, merit is rewarded duly.
HR professionals do get international assignments as well. Some companies send its fresh recruits and management trainees on international stints, and HR is NOT discriminated here. HR is also not discriminated as career progresses with respect to international assignments.
One thing to note about HR is that the requirement is lesser than other functions, and hence fewer jobs are offered in HR and consequently fewer people choose HR as a specialisation. Within the function, HR is as competitive as the other function. I hazard a guess and say that the ratio of graduates passing out with an HR degree and opportunities in HR, are within the same range as other functions.
End of Story
So here ends my long rant. I hope I have been effectively been able to convey that in essence 'HR is a rocks! \m/'.
On a heavier note, HR is a severely stereotyped function, and we've all learned to live with that. I just hope that this stereotype doesn't hinder aspirants from considering it as a worthwhile career to pursue (which it absolutely is). Stereotypes aside, HR today has exciting and challenging work to offer and I opine that its time it received the due credit it deserves for it.
In summary, HR is a rocks, 'coz who else can take these many jokes on themselves in good humour! We have a strong funny bone, but if you over do it, maybe we will break your bones 😛
Disclaimer – I am a 2nd year student of Human Resources Management and Labour Relations at TISS Mumbai. The above post has been written in good humour and doesn't intend to hurt anybody's sentiments. It's my attempt at clearing up the air about some oft heard HR myths for people who have had limited interaction with the function directly. For any detailed information on Human Resources Management, please feel free to reach out to me.