Under Promise And Over Deliver – The Essential Skill For An Excellent Marketeer – An Interview With The Chairperson, Fellow Programme In Management, MICA – Dr. Anita Basalingappa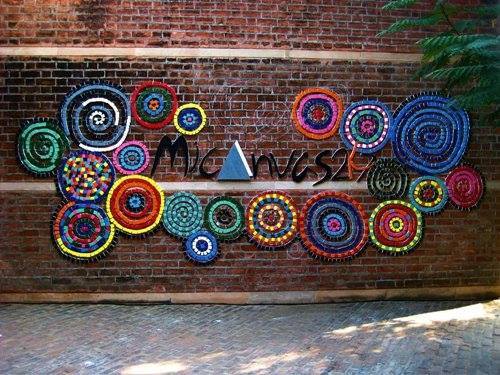 Dr. Anita Basalingappa is Professor in Marketing and Chairperson – Fellow Programme in Management and Research. Prior to joining MICA, she was associated with Vishesh Advertising Pvt. Ltd., Bangalore, Indian Institute of Management, Ahmedabad and Karnatak University, Dharwad. Dr. Anita Basalingappa worked on 'Introducing Common Market Identity' during her fellowship at Judge Business School and Sidney Sussex College, University of Cambridge, Cambridge, UK, in 2008. Her current areas of interest include marketing and competition, social media behaviour, marketing decision making, relationship marketing in rural retail, clothing as communication and CSR. She holds a Bachelor of Science (Honours) degree in Mathematics, an MBA in Marketing and a Ph.D. in Customer Relationship Marketing from Karnatak University, Dharwad, India.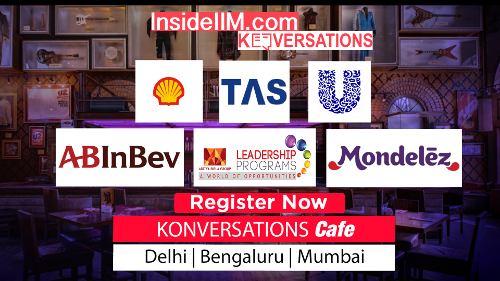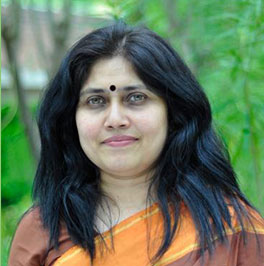 You have been teaching at MICA for how long now? How has MICA evolved over the last decade?
I have been teaching at MICA since 2004 – almost 13 years now. MICA has always been ahead of times in catering to the needs of industry and society given the areas of expertise – The language began here in 1991! That fine edge that one needs from any management school is practically defined in MICA – more in action than words. Every MICAn is a result of admissions, curriculum and campus environment that makes MICA. MICA is a school that has been consistently known for key client side and agency side areas in Advertising, Brand Management, Media Management and Marketing Research & Analytics. Changes in the industry and society due to digital disruption and focus on social needs has been catered to, by relevant courses being introduced ahead of time – Digital Platforms and Strategies. Over time, MICA has secured its position as a school of ideas in the world of Strategic Marketing and Communication keeping itself unique and relevant for aspiring students, industry and society. Therefore, one can say that MICA is wobbly like an amoeba with its nucleus intact catering to changing needs of Strategic marketing and Communication areas ahead of time.
In the new economy, how have the old concepts of marketing strategy evolved and how do you manage to keep your classroom teachings at MICA relevant with today's times?
The fundamental rules of marketing remain the same – create, communicate, deliver, exchange offerings that have value for consumers, clients, partners and society at large. The changes in tools of marketing drive the need for newer skills and application. Marketing has been using technology and data in some capacity for decades, though traditionally overall marketing had been a low-tech affair. After helping popularise technology in every form, at the moment marketing has reached a stage where consumers, users and technology are driving marketing. Marketing Strategy is more a lever than the driver in today's times.
MICA is a practising school that anticipates and reflects every need in the curriculum and co-curricular activities at MICA. MICA is a model of recruiting individuals (both – who pay and who get paid) with passion and letting them drive changes and be a part of changing needs as and when anticipated. The courses on neuromarketing, semiotics, return on marketing investment, brand valuation, digital marketing, marketing for banking, finance, insurance services and more were offered at MICA for almost a decade or more. We are constantly reviewing our programs in the environment. Hence we are confident and anxious, rolling out new topics in courses, modules and programs.
A course such as 'Managing Brands Over Time' deals with aging brands that need to remain young and relevant. The course is a lever and the participants drive their learning. In today's world of disruption and new brands, this course is in anticipation of the needs of age-old existing brands.
Can you highlight some MICAns who have done excellent work in the field of marketing after passing out and going into the industry?
We have a plethora of MICAns who have done exceedingly well in their profession careers like Sushant Dash (Regional President – India, Tata Global Beverages), Praveen Sharma (MD, Mobile Sales & Solutions, APAC, Google) , Sudip Mitra (Global Head – Consumer Insights, Marico), Kanika Mittal (Director, Brand Marketing and Communications, Reebok India) etc.
The following are some MICAns from the recent batches who are doing excellent work in the field of Marketing and Management based on my top of mind recall:
Imran Khan, General Manager, Sales & Marketing, 3M
Chandan Pansari, Batch of 2008-10. Brand Manager, Oral care, Procter & Gamble
Kaushik Subramanian, Batch of 2009-11. Consultant. McKinsey
Mithila Mehta, Batch of 2010-12. Innovation Manager at United Spirits Limited – A Diageo Group Company
What kind of skills would make someone an excellent marketer?
Underpromise and overdeliver
Knowing when to be subtle and when on the face
Sensitive to society around
Do not crumble under pressures of popularity, carve your own path and reach your destination. This is required for marketing. The other side is happening in democracy for now!
After so many years at MICA, what is that one incident that you will always remember from your classroom?
I have loved teaching marketing theory and critical marketing to FPM students and my dissertation meetings with PGP students. There have been several instances when I have been intrigued by their insights and clarity of thought in such meetings. I distinctly remember those sessions because as a Faculty for it gives me immense pride to see the lateral thinking ability and the analytical & evaluative side of my students. The ability to think, analyse and evaluate the various aspects of an issue or case is essentially what management education is all about. Isn't it?
Having taught at a variety of schools, how is a MICAn different from other students?
A MICA student is typically defined by the following characteristics in my view:
Restless
Thinking minds – emotionally and rationally
Confident
Each of them is an emotion – can grab energy or spread energy, you can either love them or hate them, but cannot ignore!
A MICAn is a thesis in marketing and communication given what they do at MICA unlike nonMICAns.
'This is a Promoted Feature'