A Unique Blend Of Fun And Rigour – IIFT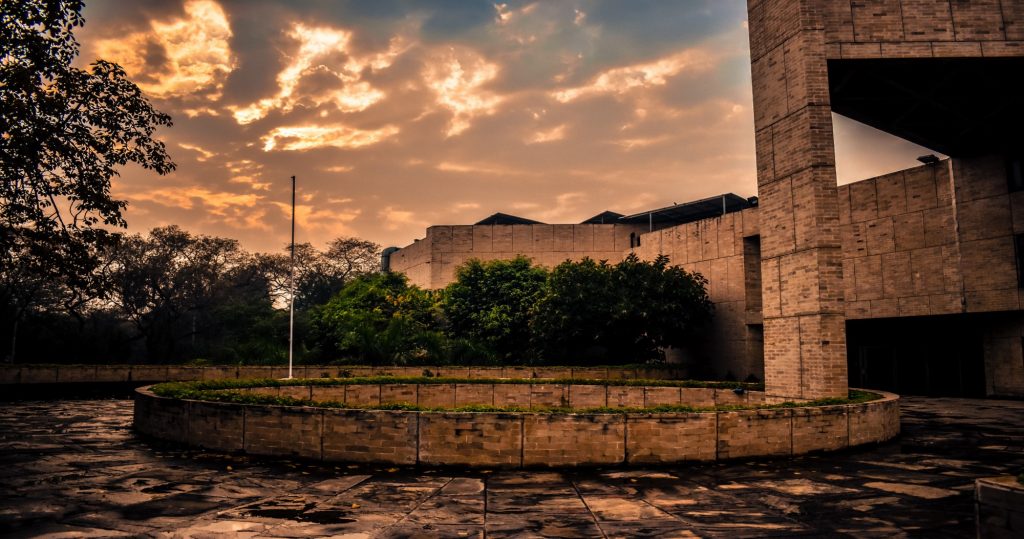 So, it all started when I received the admission offer letter from IIFT. I was working when I received a notification on my phone with the title as Admin office, IIFT. It was the moment of pure joy that alas! all the hard work had paid off and finally it was time to bid adieu from my job and get ready to meet new people. New people, who would be a part of my 2-year journey at IIFT. It was almost impossible to control my excitement to join IIFT and as each day passed, the thought of being in a premier institute of India started taking its toll. I had heard about the rigorous and hectic life at IIFT, but at the same time, I was also optimistic at the opportunity of completing my MBA in International Business with some of the best minds in India.
After quite a long wait, I was finally in IIFT. Standing at the main gate, I could not help but admire the beauty of the campus against the backdrop of dark clouds and occasional rains. We were quickly inducted into the culture of IIFT by the college admins and our seniors. While most of our time went by making new friends and roaming around the college in our free time, we also started communicating with our professors who are some of the best in their industries. It is well known that the MBA IB course offered by IIFT focusses majorly on international aspects of the business. And being a trade college, it provides the students with a whole new level and keeps us ahead of other major B-schools. Be it any competitions, cultural activities or academics, students from IIFT have always excelled in all the events they have participated in. One such competition we participated in college was organized by the senior batch, wherein we had to pitch our ideas that can be implemented in college and sell it to them. It was an enriching experience where we had the opportunity to interact with the senior batch and also learn about the marketing aspects and how to pitch our ideas efficiently.
—————————————————————————————————————————————————————–
Which company would I like to join in Aditya Birla Group? 
The company I would be looking to join would be the Aditya Birla Fashion and Retail Limited. I have developed a recent interest in the field of marketing and what better brand than Aditya Birla Fashion and Retail Limited to start my journey into the world of marketing. With its long line of products and companies, I would be able to get insight into what goes into marketing of these brands and how it individually builds up to add revenue to Aditya Birla Group.