Unique Competencies Of IIM Raipur
The question of uniqueness of any institution is something which is strongly dependent on the parameters which one expects from that institution. I would love to share my experience at IIM Raipur.
The factors which were in my mind were about how my life is going to be in these two years. The question from the academic to the extra-curricular opportunities I will get in these two years, the life at the hostel and most importantly the placement after 2 years, all these questions were permanently dwelling in my mind. So, let's start at the beginning.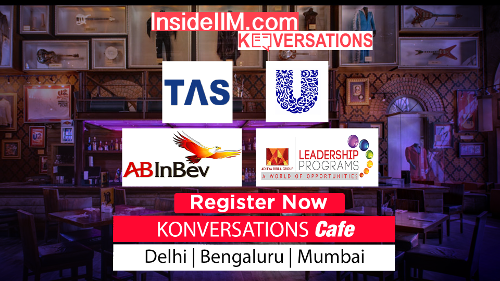 The academic life at IIM Raipur is hard. As expected from a premier B-school, there is hectic work life schedule. With long hour classes, quizzes, groups and individual projects etc. At which point of time you will slowly and gradually develop yourself, you won't even realize. It provides immense learning opportunities for you to learn from the faculties as well as from visiting faculties from other top b-schools.
Now, this is one part which was one of the important parameter for me. IIM Raipur provides you immense opportunities in extra-curricular activities. Be it a sport like a cricket, football, volleyball, chess, badminton, table tennis or dance, music, drama or creative arts, IIM Raipur provides a plethora of channels to showcase yourself through its various committees and clubs.
A fresher and having no corporate experience, I always wanted to learn about corporate experiences. IIM Raipur being one of the leading B-schools provides you with this experience right at the PGP orientation of the batch. Through various case competitions, guest lectures from industry experts, our very own management fest Equinox where students from various B-schools participate and the Leadership Summit brings people from the corporate chairs to address the gathering with useful industrial insights and experiences.
Then comes one of the most important aspect, the question of how you are going to spend your next two years? How is going to be your hostel life? We have a "HOME-LIFE". Being a part of IIM Raipur, I get a chance to deal with all the odds and celebrate all the occasion and feel like that we're not away from home. But in the end, you feel happy when slowly and gradually you face it all and build yourself. The same happens with us here. We face some issues but then we have all the other facilities from a washing machine, TV, Gym, Sports room to all night canteens.
The most important question each one of us has that what is the placement scene. IIM Raipur is one of the institution in all the new IIMs and other top B-schools with great placement opportunities. The college has a consistent 100% placement record. The placement committee of the college takes care of the final placements of the students. A number of top firms including Deloitte, ICICI, EnY etc. visit the campus. The roles offered include consulting, marketing, sales, IT, operations, and HR. The internship has also had a history of 100% placement.
I am thankful to the clubs, committees, staffs & faculties to make IIM Raipur such a great campus with her unique competencies.
Which ABG company would you like to join and why?
I want to join the Novelis, Hindalco of the Aditya Birla group due to its leadership in the aluminum rolling industry. With its global reach, I want to experience the logistical and marketing edge of heavy industries in cross-cultural feet.
Omkar Majumder – is a first-year student at IIM Raipur.