My Unique Experience At MDI : My Roommate

Ever since I came to my dream college, life has been pretty eventful but so has been everyone else's so I would say a unique experience doesn't come to mind as such. What does come to mind however, is a unique person. My roommate Ankur is a pampered child who hasn't been out of Delhi before and neither has he experienced hostel life. He is a CA by profession and one of the best too. So coming to his unique habits. He is a guy who used to love his night sleep but ever since he came here he has become averse to sleeping at night. He doesn't sleep until 5 am and won't wake up for the morning class so as a responsible roommate the onus falls on me. That is where the fun part comes in. I get to kick him, douse him with ice cold water, and drag him from the bed and all kind of tricks to get him to attend the class. This is how I release most of my pent up stress. In the morning he makes the most convincing argument to not attend the class, he cries like a baby and rues his decision of doing an MBA but come the night, he seems like the most dedicated student of MDI making elaborate notes and conducting accounts classes for his friends including myself. He also preaches people about life telling the true character of certain human beings. He teaches them about what's wrong with our surroundings and doing so he seems so mature and learned. Come the morning, he is a cry baby again. His alternating behaviour fascinates me and is a good source of entertainment. But he is a great friend always there in ones hour of need and I have got much to learn from him.
What company of ABG would I like working in?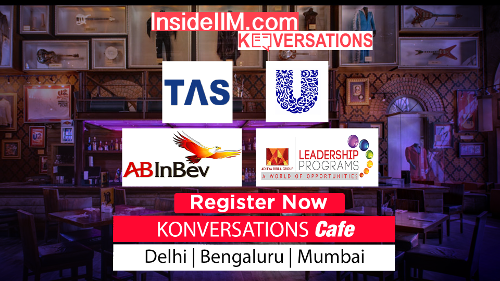 I would like to work in Idea Cellular limited in recruitment and strategic HR functions. Since, telecom is in financial straits since a few years, with massive layoffs and cost cuts, I believe it will be a great learning experience to manage the current employees and recruit the best talent, a telecom company possibly can. I believe in such tuff times, managing the human resources is one of the best ways to optimize and turn around a company. I believe that it is easy to manage the employees when the going is good but real learning is received in turbulent times which telecom is facing lately. I believe I will be an asset to the company in the sense that I will work hard and give my contributing in turning the company around.