A Unique Story Of God's Own Campus – NITIE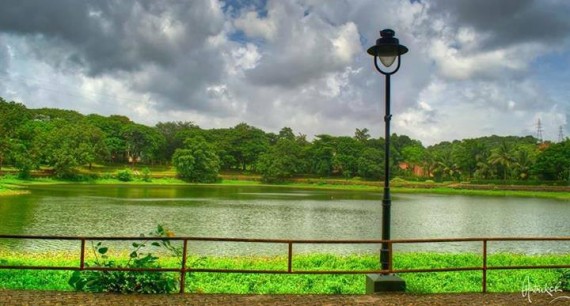 The moment someone aspires for a B-School, all he can recollect are a couple of cliche scenes spread over Red Sandstone Buildings or even to giant shopping mall structures, with students in Business Formals trying to have candid clicks on lush green lawns. But someone has rightly said- "You Only B-school Once" and I tried to capture every possible bit of wilderness of imaginations and landed on "God's Own Campus" – National Institute of Industrial Engineering, popularly known as NITIE, in the city of Dreams – "Mumbai". Every B-School aspirant before coming to any B-School loads himself with a huge weight of expectations from the coming two years, because that is the place where he or she is going to live for the coming two years and has already made a lot of investments for the learning experience and exposure he or she has wished for the coming 24 months. When I landed into NITIE, I was a bit nervous and exhausted from the uncertainty that I was not able to resolve, the randomness of how will be the campus, the faculty, the peers, the seniors and the overall scenario. But after almost a month here, all I can say is "I am loving it !". As a fresher student I was in a dilemma to choose MBA program now or after some experience.
"Two roads diverged in a wood, and I  I took the one less traveled by,  And that has made all the difference……"
Here's the uniqueness of NITIE that I wish if other B-Schools can offer: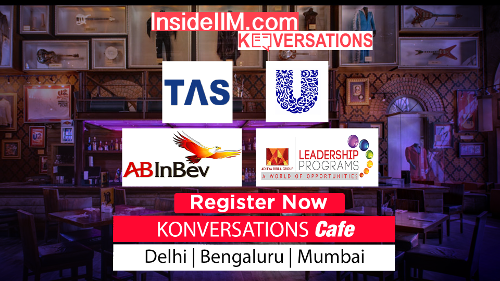 Nature at its Best 
In the World's 4th most populous city, it may be a next to impossible task to find the purest form of air, but thanks to NITIE lush green splash all around offering minimum of 21% oxygen content 24/7. The moment you enter the campus you are on the "PPO Road" where you hear birds syncing into an orchestra trying to prove the existence of serenity.
With green reflecting all around, you are now seeing the only B-School campus in India to have something so beautiful as NITIE-Sarovar. Sometimes you meditate for your peace but sometimes the places itself are a meditation and the NITIE Pond is one of the places. A place like our campus in Mumbai is a dream.
Ever imagined Adventure and thrill in B-School? Welcome to NITIE
Campus seems sandwiched beautifully between the majestic Powai Lake and the Vihar Lake adjoining the Sanjay Gandhi National Park. Rich amount of Flora and Fauna in these areas also gets reflected a bit in the NITIE campus. Friendly cows, hungry dogs, deers, monkeys are a cliché thing and does not qualify to be called adventure. At NITIE you live with wide variety of snakes and to the popular stories with the crocodiles and leopards too!! PS-: Not an exaggeration:)
Hostels can provide much more than a Living Place
NITIE has the tallest hostel building among any B-School in India. 16-Storey building provides with a splendid view of Hiranandani Complex, Vihar Lake, NITIE Pond and Powai Lake on different sides. Moreover, learning inside the hostel with peers and seniors always carry a special importance in the life of every NITIEzen.
96 Steps to Success –"Why Go to Mountains for trek, when you are at NITIE"
"All work and no play makes Jack a dull boy", well thanks to the 96 stairs that every student who wishes to maintain his/her attendance need to climb daily- that we don't have any Jack here at NITIE
 Breathing purest present air on Earth with a mini cardio is all what your body requires!!
MahaMandi
A unique event provide real exposure to marketing and related fields is organized every August in the city of Mumbai by NITIE students. Maha Mandi is an innovative socio-marketing initiative organized by Marketing Interest Group (MIG) of NITIE which combines entrepreneurial spirit and practical approach towards learning integrated with a sense of social responsibility. The students from various B-schools get down to the streets of Mumbai to compete against each other by selling educational toys. All the profit made out of the event is used for the upliftment and betterment of underprivileged children. The proceeds which have been continually increasing is donated to an NGO. Basic funda focused –"Socho Becho Seekho"
NITIE holds its uniqueness in itself, producing World Class Techno-Managers. The legacy of more than 50 Years speaks the quality education imparted. "What really is unique about NITIE is the attitude that every single person associated with NITIE carries, the attitude to grow, the attitude to make institute grow, the sense of belonginess towards institute, society, country and the humanity as well. MBA education makes you grow as a person and that is what the crux of education imparted at God's Own Campus"
"Challenges are high, dreams are few", People out there are waiting for you. Try to dream, dare to try, No dream is too big, no challenge is too high!"
Which ABG company would you want to work for and why?
I wish to work for Aditya Birla Fashion and Retail Limited. I am really fascinated by the revolution that the company has brought into the Indian Fashion Retail Market and the numbers associated with its revenues. Moreover the work culture observed under the Aditya Birla group is itself a quite bigger incentive. Since I have previously done my internship at Oracle Retail and worked on different client projects related to Fashion Retail, I think AB Fashion and Retail would be a great platform for me to expand my existing skills to new horizons as well as improve upon my creativity and innovation index.