Uniqueness Of IIM Udaipur – Swapnil Shankar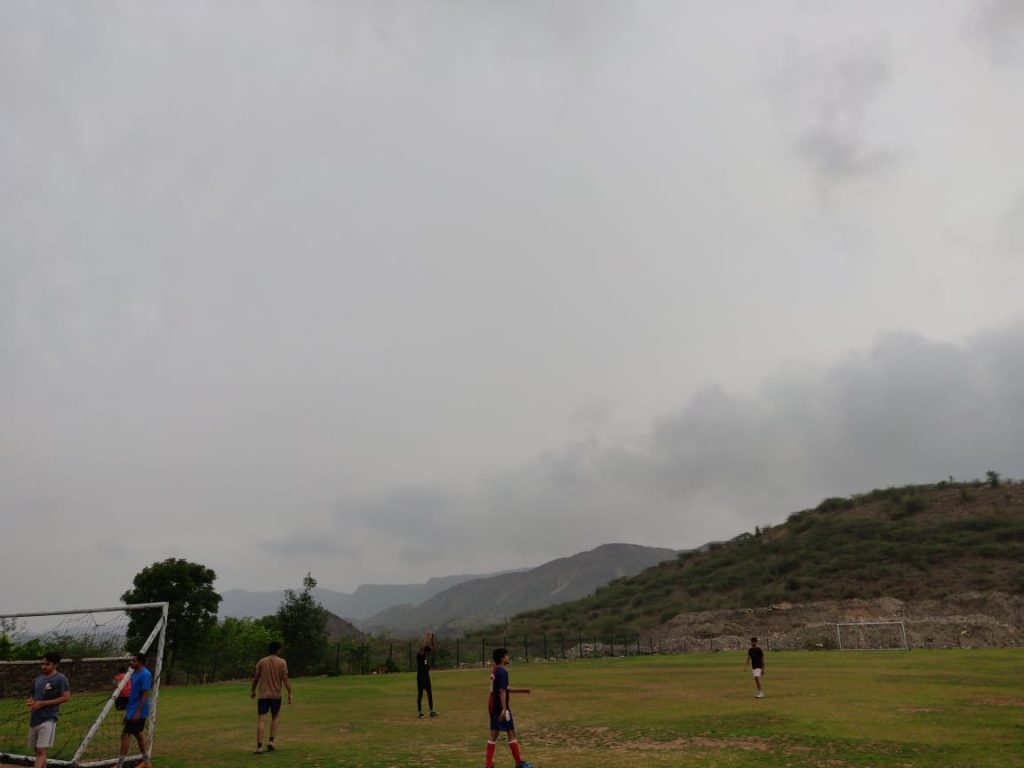 Nothing is unique than cutting off a mountain and setting up an institution there. Whenever I go to academic block, literally every floor is a ground floor, the floor numbers are just for fun it seems. You can access the actual ground from any of the floors. It took me a while to get accustomed to the floor plan; each one looks the same. You're moving to your classroom, and when you think you've arrived, you'll realize that you're on the wrong floor. A haha! moment for me at least.
I felt immense pleasure and a spark inside me when I first entered the campus on 24th evening. The first thing that I thought of when I saw that IIMU is on a mountain was 'trekking.' Though I haven't done any yet due the academic rigour, I have few plans up my sleeves though. I have a beautiful view from my hostel room's window. Who gets that in an institution? When I wake up in the morning and open my window to look at green calm mountains, waiting to be admired, the peace that I get is inexplicable. My hostel is just beside a cliff. It's exhilarating to look outside at any time of the day.
They've designed the infrastructure very strategically. They've made sure that whoever comes to the main campus gets a glimpse of the lap of mountains that we live on. I see one under construction dam built here inside the college walls, and there is a river that is going to be directed here soon. We're going to have our own power station it seems. Please note that we also own a mountain, I see that the college boundary stretches way beyond our eyes could reach.
Two of the favorite places that I have, one is a cliff beside the cluster 7 hostel, and another one is on the roof of our dining area. I go there to think. It's very calm there, especially in the late night. I get a lot of clarity about things.
You wouldn't want to miss the rainy days in the campus. There is a consistent blanket of fog on the mountains. On the campus, you'll feel little drops of water touching your face while you walk, that mountain fog, people. I've seen the building plan of our college; there are going to be few lakes here as well which are work in progress. It feels great to realize no matter how many times that I'm going to live here for the next two years.
Talking about IIMU community, everybody is great here. However, there's one unique thing that takes away my heart, our faculty, including our Director, Honourable Mr. Janat Shah eats the same food that we do in the same area and sometimes at the same tables. This tells a lot about the community that everyone here is treated as equal.
Which ABG Company would I want to work for and why?
I'm interested in joining Aditya Birla Fashion and Retail Limited. I've been a great consumer of the brands that are mentioned here since long back and I believe I will continue to be in future as well. Being a part of something that has been with me since a long time would be a moment of pride for me. A few designer friends of mine have been working in Madura Fashion & Lifestyle and a few of them aspire to work there, and from them, I can easily understand the measure of brand value Madura carries in the fashion industry.