Our Uniqueness, Our Individuality, And Our Life Experience – IIM Rohtak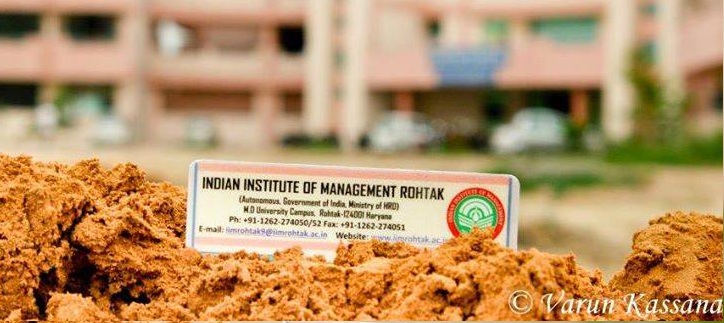 Indian Institute of Management Rohtak (IIM Rohtak or IIM-R) is a public business school located in Rohtak, Haryana, India. Founded in 2009, it now stands as the eighth Indian Institute of Management. It offers post graduate diploma, fellowship and executive programmes in management. On pondering about the things which makes the college unique, I get a bundle of things. Combining these little things make IIM-R visibly unique. Hence uniqueness is a derived quality which I will be elaborating.
I grew up in place which is around 700 miles away from my campus. Far places bring different people. Our batch is full of students from almost every state. People visit different places to learn about different culture, tradition and food. IIM-R brings you all these things collectively at one campus. One of the most exciting and revealing thing which I learned in the midst of the diverse pool is, in spite of differences in our background we all are equally similar as we are different. It is the place where very unique mind would find its complementary fit. Presence of likeminded people helps in the easy flow of thoughts, creating new ideas which is reflected in each group assignments. Learning becomes fun when the student accepts, rejects and hold on the viewpoints of their counter parts.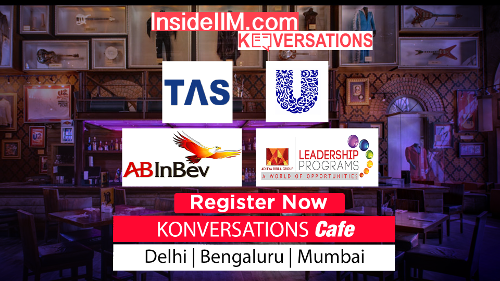 It required a substantial effort from me to come to this place. Similarly, there are students whose stories are even more inspiring and exhilarating. I know two of my batch mates who fought considerable economic challenges from their school days. At those times no one would have backed them for what they have achieved. Other story is about a failed entrepreneur, who did lose his business but did not lose hope. There are other such stories which talk about the men and women of high aspirations and firm resolute. So, I learnt that possibility is not that random event which is left to the chance but it is something which we create of nothingness. After joining IIM-R I deeply appreciate the words of Paul Weller when he says" I don't think about what I can't do or what I shouldn't be doing. I just think there are endless possibilities musically, really".
At IIM-R we get around 40 electives to choose our set of 6 subjects, in each term of the second year.  This provides us with the flexibility and customized course curriculum. Faculties entertain and nurture the interest of each student by providing necessary guidance. You could be a finance guy aiming for investment banker's role, an HRM guy aiming for strategic HR role and many other talent-aspiration combinations.
It would be incomplete without talking about the challenges faced by IIM-R. Being one of the second generation IIM'S and recently shifted to new campus, it faces several challenges. We faced challenges which could be broadly classified as connectivity and availability issues. In the midst of tons of problems, we focused our efforts on finding an answer to our challenges. Throughout planning, prioritising and implementing phase, students from different clubs and committees made their efforts count.
We may not be the best B-school yet, but we definitely stand as a unique institute. It's all these small things coupled together makes IIM-R a distinctive college. I would like to quote the words of Linda Thompson "Our uniqueness, our individuality, and our life experience moulds us into fascinating beings." Playing on our strength and unique preposition we will grow into a most sought-after campus.
Dream ABG company: Novelis Inc.
Reasons for joining Novelis Inc.
Current state: Novelis Inc. is the global leader in aluminium rolled products and the world's largest recycler of aluminium. Novelis customers include some of the largest and best-known automotive, beverage can, architecture and consumer electronics brands in the world, such as Coca-Cola, AB Inbev, Ford Motor Company, Jaguar Land Rover and Samsung.
Future Potentials: Novelis sees tremendous opportunities in continuing to expand the use of lightweight, infinitely recyclable aluminium to help its customers achieve their sustainability goals and provide consumers the environmentally friendly products they enjoy.
Working at Novelis Inc.:  Novelis provides opportunity to work in countries of North America, South America, Europe and Asia. Exposure to different countries and learning different culture makes working at Novelis exciting and rewarding. It has career development plans for their employees at both entry and subsequent levels.