Unity In Diversity – The Athena Class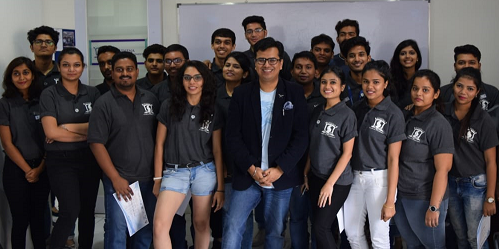 Unity can be defined as oneness, and diversity as a difference. Unity in diversity is a socio-ecological philosophy that describes a sense of oneness despite physical or psychological barriers.
The phrase 'Unity in diversity' can be widely used to describe Athena which is home to a multi-ethnic, multi-lingual and multi-religious institution. We have students coming from different backgrounds and culture bringing in their own taste and talent to the institution. We have Fifteen Languages, Eighteen States and Five Countries represented at Athena. Almost 50% of the Batch is Female and yes there is a very healthy ratio between Engineers & Non – Engineers!
Even though there are people of varied cultures we don't actually feel we vary in terms of this because when it comes to competition, presentations or any other activities, we all act together as a team. We can see Athena students helping each other and respecting each others' lifestyles, religion and language. Where a Gujarati wears a 'mundu' in Diwali, everyone celebrates Christmas and Eid is the time for all of us to dig into some amazing biryani!
We cannot forget one example that the institution strongly showcased –  'Unity in diversity' as seen in the 'Project- One India' where we visited different places of worship together. The Entire batch visited Siddhi Vinayak Temple, Mahalakshmi Temple, the Haji Ali Dargah and the Mount Mary Church.
This diversity is reflected in the teaching sphere too, with Athena Faculty coming from a wide spectrum of background, qualifications and experience combining their efforts and vision to ensure that each one of us becomes the best that we can be! They instil in us a longing for perfection in all spheres of activity, whether individual or collective.
We are proud of our cultural distinctiveness and uniqueness. We are proud to be the students of Athena. It is our responsibility to maintain its unique feature. We should think beyond our petty interests and work for the broader goals of bringing prosperity and progress in our reputed institution.
Damanjot Kaur Behl (PGPM Class of 2020) is a management student at Athena School of Management in Mumbai. She is currently pursuing her First Internship as a Management Intern with DHFL General Insurance.
All PGPM Students at Athena School of Management complete Three Internships as part of the program.