Urbanizing Indian Heritage Art and Developing Artisan communities- Meet Nishtha from IIM Lucknow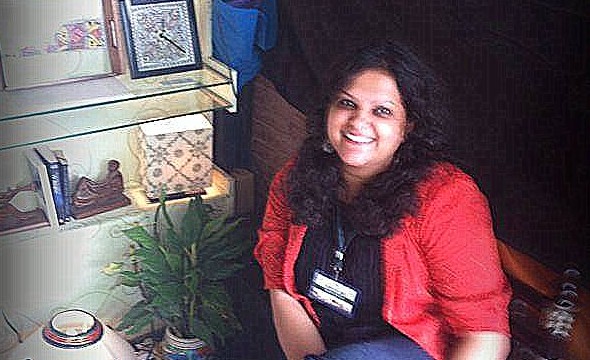 In a time of ambiguity when the nation is still grappling with economic crises, most of the graduates from India's top management institutes search for safe havens during placements. However, only  few take the road less traveled such as Nishtha Singh of IIM Lucknow (IIM L) who has co-founded a social enterprise Adhya Crafts. Nishtha has set foot in the field of urbanizing Indian Heritage Art and developing artisan communities.
What prompted you to start this endeavor?
I have been involved in the development sector for over five years now. It was during my stint with Deloitte I established a NGO that ran clothes-collection drive across Mumbai. I was also selected for Jagriti Yatra in 2012 which is a train journey covering 8,000 km across India to interact with the country's top social entrepreneurs. It was during this trip that I realized my inclination for development sector and was struck with an idea of helping Indian artisan community – which employs a total of ~7 million artisans forming the second largest source of employment in the country. Being from UP, I had witnessed the exploitation and suppression of artisans, particularly woman artisans in marginalized patriarchal communities and hence my aim was to make a difference by not only empowering them but devising a model that increased their livelihood too.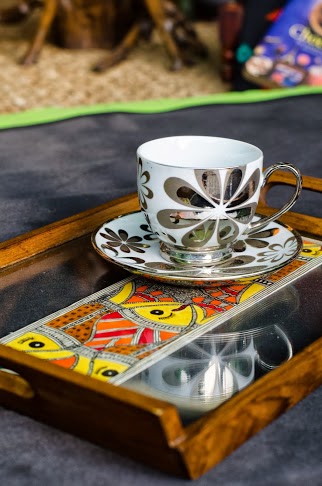 What are the models that you've used in your business?
Adhya Crafts is based on the Michael Porters' principle of creating 'shared value' i.e., economic and social value across the value chain. To achieve the dual pronged results, Adhya Crafts follows a hybrid business model that encompasses an NGO (Adhya Crafts Organization) working as sister concerns with a Design Studio (Adhya Crafts Private Limited).
You mentioned about the NGO division. Please elaborate.
The NGO through its flagship program of organizing the artisan communities into "Micro-enterprises" works towards their socio-economic empowerment. These 'Micro-enterprises' amalgamate the key aspects of Self-Help-Groups and Producer-led units. The NGO lays special focus on women artisans with its first Micro-enterprise, Chahat (Lucknow) being formed with 10 housewives who specialize in performing Chikankari. The NGO is currently working with 40 artisans spread across six states and seven different art-forms.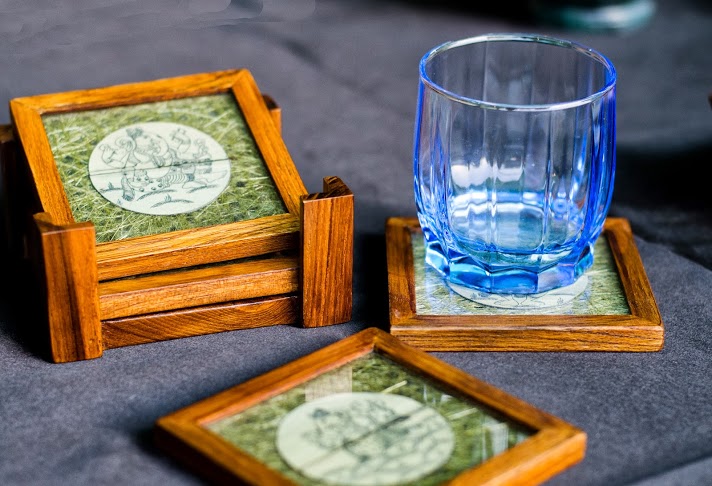 How has IIM Lucknow helped you?
IIM L promotes individuals in social sector and I was lucky to get its support in more ways than one. At the outset courses such as Alliance, Negotiation, and Ethics really gave me a leg-up in real world scenarios. Further, the discussions with professors regarding issues we were facing helped us re-strategize a few times. I also appreciate the vast network of likeminded individuals and alumni that I can tap into. Lastly, the brand name IIM Lucknow itself garners confidence and credibility.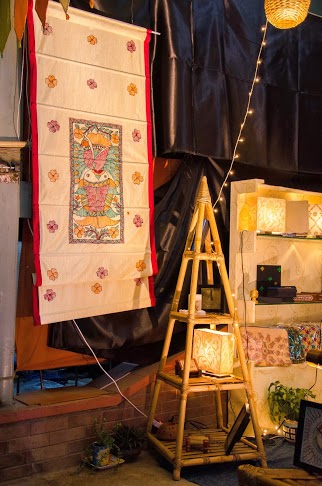 What are your future plans?
The primary aim is to revive and sustain the Indian Heritage Art forms and the artisan community. Based on our due diligence at idea stage, we identified that given the current state of Indian art industry and artisans, we need to create designer utility items of Indian heritage art and not just decorative pieces. The comparative higher demand of utility products will lead to a subsequent higher demand of the art-forms meaning an increased livelihood for artisans. For this we are creating our own high-street brand Crafél for handcrafted, designer, utilities. In the near future, we aim to open lifestyle stores pan-India that cater to the aesthetic needs of individuals and help them enjoy handcrafted products (made by Indian artisans) in day-to-day life. Further, given our dual pronged approach – to create a social value as well as economic value – we plan to empower the artisans to become entrepreneurs themselves which will help them earn fair wages not just from us but from all others too
What has been your friend's and family's response?
In the initial stage when I ran this idea through them, they had certain reservations. However, since the work started their worries were assuaged to an extent. They have been extremely supportive since then. My friends were by my side since the very beginning. They have been there to provide advice as advisory board – Rajjat Gulati (IIM Ahmedabad) and Richa Aggarwal. Many friends from both DCE and IIM came readily the time I reached out for help. They were instrumental in building the enterprise from scratch – such as Aditya Mani, Kriti Sharma, and Mayank Aggarwal. While some helped us in social media others provided their expertise in financial analysis.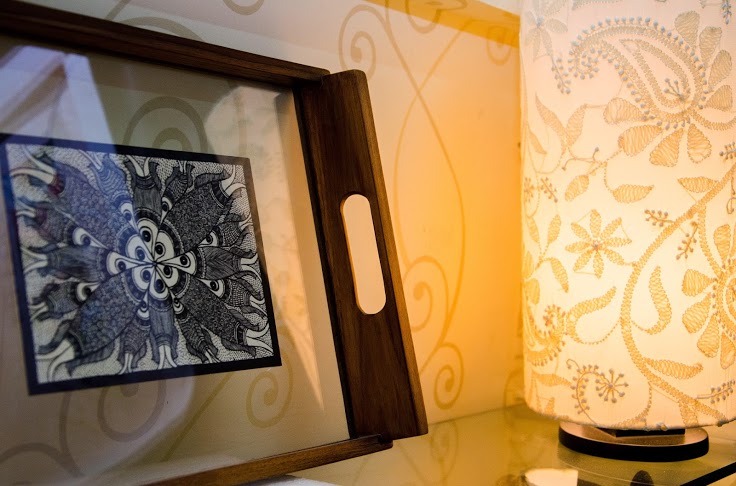 What is your idea on entrepreneurship after an MBA given the economic times, and load of bank loans form most students. How was it for you to take the most difficult path?
Entrepreneurship though looks elusive from the outside, is really job that requires more commitment than most corporate jobs. The uncertain economic condition and lower purchasing power of customers coupled with the inherent uncertainties, in the path of a startup can take a toll at times. But I strongly believe that if you are passionate about something, that passion itself gives you courage to overlook the consequences.
– As told to Debalina
About Adhya Crafts
The products are an aesthetic blend of modern day and ancient art. These are ergonomically shaped, and portray the design elements, color schemes, and minimalist nature of the present day. To maintain exclusivity of products and constant innovation in design only limited editions of each product are launched. The products are marketed under the brand 'Crafél' and are currently available on personal orders or through selected exhibitions. For international buyers, the product can be purchased at Etsy. To order products from their latest collection you may log on to their website or write to them at info@adhyacrafts.com
This article is written by Debalina Haldar, class of 2015 student at IIM Lucknow. Her novel, The Female Ward, was published in May, 2013. She is the Creative Head and Core Coordinator of the Media and Communication Cell at IIM Lucknow.
Other Entrepreneurship stories from IIM Lucknow.
Meet the IIM Lucknow Topper who started his own Management Consulting Firm
'I hope to become one of the most successful IIM L alums' – Meet Pallavi from IIM Lucknow, Founder of Indofash
See our all other Entrepreneurship stories in our Entrepreneurship section