User's Perspective From God's Own Kampus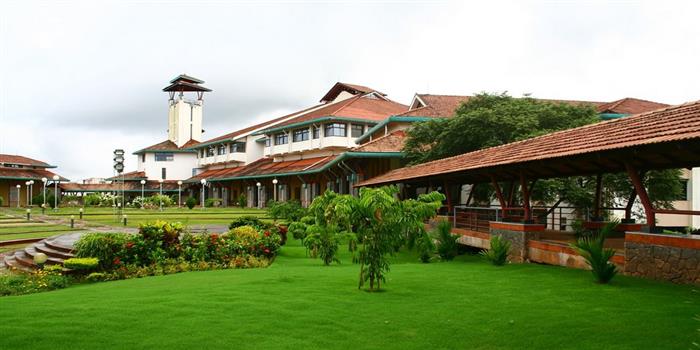 Dhruv from COEP Pune says "I feel my preparation is shaky. I put in hours but just don't know how often to practice or how to measure my progress."
While Pankhuri from SRCC feels, "In spite of my stellar academics and extracurricular activities (interviewing Gautam Gambhir and Kapil Dev) I'm sceptical about my speed and average graduation score. I feel I don't stand a chance"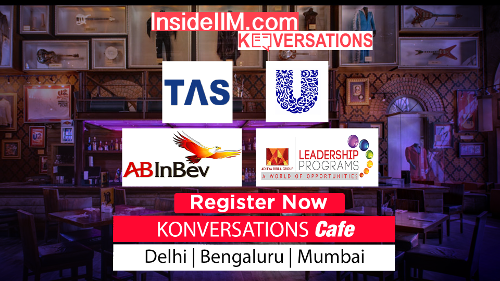 Every CAT aspirant goes through this phase of dilemma where they question their own abilities. But they don't recognize the fact there is much more to them which makes them unique in itself. It's not the result but the process which borne fruits. From a B-School student perspective or rather out of Management Accounting classes 'User's Perspective' I would relate it with situation, task, action, result (STAR) framework where you have to gather all the relevant information about your capability. Put in your efforts and gauge a higher degree of predictability of your performance through mock tests, interviews and visualize.
If you talk about life in B-School it is very hectic, each day a new set of tasks and challenges. It could be deadlines, assignment, group project or case studies. But there is also a plethora of opportunities as you get exposed to Industry experts, faculties and even a chance to have hands-on experience in relevant Live Industry Projects. Just to give you a glimpse of how much exposure of corporate events we had in this short span of time. Have a look at these Campus Competition launches we had (HUL, RB Global Challenge, TAS TBLA, Mahindra War Group, Sony Group, Loreal Sustainability Challenge, ITC Interrobang, Flipkart Wired Case and even GOOGLE CASE COMPETITION) to name a few.   
INSIDEIIM in this regard stands apart from the crowd through their unique storytelling. They marry data and content and weave those into stories which adds value to a student's life.
Being in a B-School helps you to recognize this fact. "Deadlines are sacrosanct 23:59:59". Further, there are various Committees, Interest Groups, Case Studies whose activities happen on a regular basis. Talking about me I'm already in contact with 600+ students from TIME institute across Delhi area where their specifically raised queries are being addressed by me explicitly and exclusively. So, I would love to relate to them and resolve their queries as I've 'BEEN THERE DONE THAT'.
Further, I would get an opportunity to analyze their behaviour help them in execution with predictive analysis (cliché BUSINESS STATISTICS), a typical example would be consumer behaviour we read, observed and analyzed in our Marketing and Microeconomic classes. Just like where each consumer would like to increase his surplus vice-versa for producers.
Also, I would like to continue the legacy of my institute IIIT Allahabad from where Gaurang Gupta, IIM Shillong (Class of 2017-2019) a part of INSIDEIIM STUDENT TEAM 3.0 came.
I firmly believe that I achieve most of the things to which I put my mind and tentacles. This is just the tip of the iceberg I've shown you trust me there is a lot to come for your very own God's own Kampus.
RAGHVENDRA TOLIA
Currently pursuing MBA at IIM Kozhikode. I've worked as a Project Associate at IIT Madras under Industrial Consultancy and Sponsored Research. Also had brief experience as an Application Development Intern at Mojo Networks Pvt Ltd. Seeking opportunities to explore cross-functional across diverse industries and geographies and broaden my perspective to adopt a life-cycle approach.