USP Of IIM Sirmaur – Where Does This Campus End?

'USP Of My College Campus', as I read this topic, a picture immediately appeared before my eyes. The image of an uncertain 21 year old walking into the large gates which displayed 'IIM Sirmaur' and thinking "Wow, where does this campus end?"
Nestled cozily between cloudy hills and the sound of a sparkling stream (which turned out to be the river Yamuna'), with every inch of earth covered in greenery, it truly made me feel like I'm entering a screensaver. Sounds mystical, doesn't it? But contrary to the mild chilly weather you're picturing, the sun blazed down on us relentlessly, which was bad news for a guy who had packed 6 jackets and hoodies expecting a different atmosphere. The fact that formals are an integral part of any B-school certainly didn't help. But this weather isn't known to last. Thank heavens (literally)!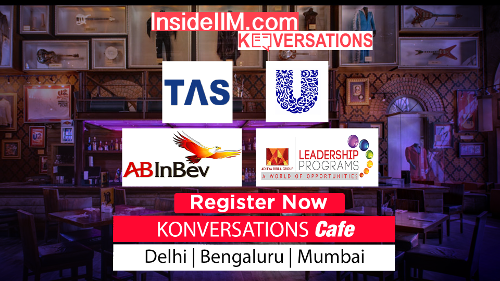 As I explored the campus, I found out even more reasons to be drawn towards it and relate to it. It was like a younger enthusiastic member surrounded and always compared to its older established colleagues. But despite being a tad inexperienced, in its beautiful setting, this college has carved a niche for itself. Instead of being crushed below the enormous pressure that comes along with the 'IIM' tag, my college seemed to flourish and function in a lively manner, almost relishing the prospect of the challenge. It was evident IIM Sirmaur was trying to carve its own path so that it becomes the path gladly taken in the years to come.
But this lack of comparison with the other colleges shouldn't be mistaken for shying away from reality. In fact, we have gauged our presence perfectly which has enabled us to improve with each passing day, both within the classroom and outside. Every person pours his heart into his work and takes accountability for his peers. The perfect example of this is our seniors, who pushed us to aim for the ABG internship project even though the 2019 batch don't have much to gain from it. In this cut-throat corporate world where pulling others down rather than raising our own bar is quickly becoming the norm, the stand the seniors took for us is a gleaming example that all is not lost.
Such examples are numerous and easy to come by in IIM Sirmaur where we strive to show that we're so much more than 'another budding IIM'. We are an IIM who aim to surpass expectations and 'Wow' the world at every turn, in innovative ways that even we find surprising.
So what is my final point? Well, it's simple. Despite being away from home for the first time (2500 kms!), it's not the breathtaking scenery or the IIM tag that prevents me being inflicted with crippling homesickness. It is the ambience given by my fellow students, faculty and supporting staff by 'competing together' rather than 'competing against' each other which pulls 'Home' a little closer. And that ladies and gentleman, is my college's USP.
Which ABG Company would I like to work for and why?
Spending the last two decades in Bangalore I, Suhas Jirgi, have seen its slow transformation from the 'Garden' city I adored to the 'Garbage' city I mourn. But the metropolitan city also taught me that the world should either evolve and develop, or perish.
Keeping in mind my desire to help maintain delicate balance between corporate development and environmental disruption, I think the ADITYA BIRLA RETAIL LTD, MUMBAI, would be my desired company to work with. After all, its aim is to reduce the carbon footprint in the retail chain, which will be the perfect model of an unlikely symbiotic relationship.
-Suhas Jirgi