Utsav'16 – IIM Shillong Lights Up For A Stupendous Diwali Celebration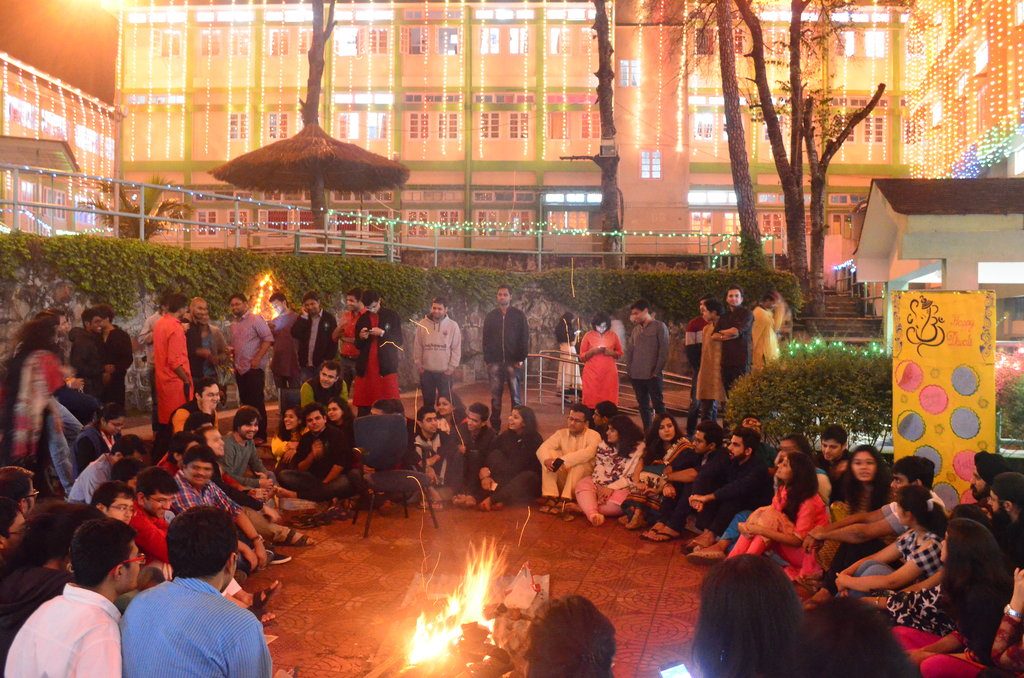 With the beginning of the month of October, festivities and celebrations had started all over the country and IIM Shillong was no different. After a wonderful Dandiya Night in the first week of the month, Cultural Committee of the institute began preparations for one of the most awaited festivals, Diwali. Amidst the hectic schedule of classes, assignments, quizzes and what not, the late night meetings, decorations and the shopping in between the classes led to what was one of the best weekends for the students at IIM Shillong.
The festival was inaugurated with a surprise for the whole batch when the clock struck 12. Participants were greeted to a planned blackout to raise the anticipation in the lead up to the celebration. Little did everyone know that they would be in for a 'crack'-ing welcome to Diwali 2016. Fairy lights adorned all the college buildings; cheers of "Happy Diwali" was all that one could hear at that point. Post the inauguration, a Mehendi Competition was organised to fan the festive feel. Everyone showed enthusiastic participation and the night ended with people dancing with mehndi cones and coloured hands.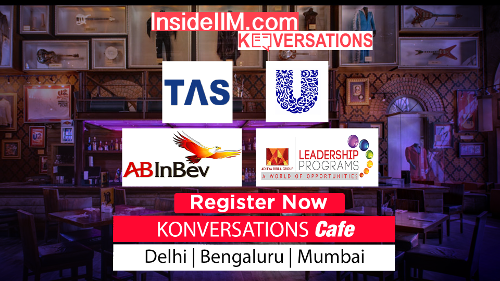 A cricket match between the junior batch and the senior batch was the highlight of the next morning. After an exciting match, a comprehensive line-up of events was planned, starting with a round of Bingo in the afternoon. The customised Antakshari that followed saw huge participation from music enthusiasts. An engaging compilation of Bollywood music videos, movie sequences, dialogues, and pictures of actors made the event even more interesting.
To bring the feel of "Ghar Wali Diwali", diyas were placed in every nook and corner of the campus on both the days. Decorated with colourful lights and diyas amidst the hills, the college looked nothing less than a beautiful piece of art. The first evening of the weekend continued with people putting on their dance shoes for Punjabi and Bollywood numbers. The night was one grand party with a variety of games like dumb charades, mafia, and card games among others. Post this flurry of events on Day 1, students geared up for the next day's events, starting with a Rangoli competition. The entirety of the campus, including hostel entrances, reception and classrooms were all adorned with fascinating Rangoli designs. The same morning, the cultural committee of the college also visited  a number of charities like Mercy Home, Demthring, San-ker Charitable Trust etc. to donate the contributions made by the students and faculty members.
A major attraction for the day was the Selfie based Treasure Hunt, which was followed by students indulging in sweet preparations. Decked up in their ethnic attire, students and faculty members came together to attend the Laxmi Pujan. The evening rolled on with a delicious dinner hosted by the Hostel Committee. The night concluded with a bonfire in the quadrangle of the institute with melodious songs amidst the beautiful lights.