Value Based Education At SPJIMR
The importance of values and ethics in business has been undermined in the past. With businesses being driven by the desire to capture market share, profit maximization, aggressive marketing and the race for acquisitions, we've somewhere forgotten the importance of our values and ethics while taking decisions. The age-old ideology that business is separate from personal life and thus the two must not be mixed has played a major role in the lack of ethics in business decisions. The root of all this lies in our education system. The importance of value based education, especially in the area of business management is immense. Over the past few years, institutions like SPJIMR have been focusing extensively on promoting value-based learning in order to produce socially sensitive leaders of tomorrow who would be driven by strong ethics and values.
The focus, thus, must be on the responsibility of business leaders to 'do the right thing'. In the past, business ethics have been more about giving back to society which has, today, come about to be known as 'corporate social responsibility'. However, CSR initiatives are a small solution to a much larger problem. Unethical motives and unrealistic expectations need to be treated with structural changes in the thinking of tomorrow's leaders. They must be equipped with strong morals which encourage them to be ethical rather than forcing ethics through such initiatives. It is only through education that we would be able to inculcate values like honesty and integrity in them.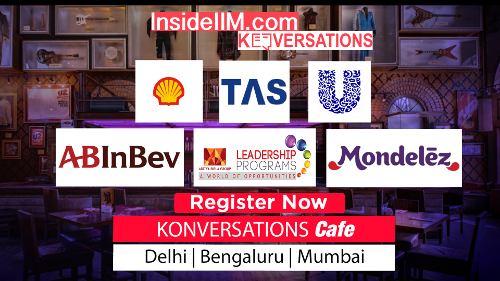 At SPJIMR, the leadership development is based on self-development and core values. Knowledge and skills form one aspect of a leader but there's a lot more that can be added through the right attitude. While frameworks and theories taught in management contribute a lot towards building knowledgeable and skilled leaders, it is the right attitude that completes them. It is through courses like business ethics, management & liberal arts (MALA) and non-classroom initiatives like Abhyudaya, Development of Corporate Citizenship (DOCC) that SPJIMR tries to imbibe values and ethics into tomorrow's leaders. These leadership development programmes enable students to stand out and serve while delivering superior business performance at the same time.
Abhyudaya is a unique pedagogic innovation that aims to foster social responsibility among B-school students through experiential learning. Through this initiative, students get an opportunity to mentor bright underprivileged students from neighbouring schools and in turn become socially aware, empathetic managers in the future. This gives them an opportunity to understand urban poverty and the challenges that come along with it. DOCC is another such initiative that gives the participants an opportunity to understand the Indian ethos and culture by working in the social sector with a non-profit organisation. Participants learn a lot about the challenges and opportunities in the social sector, primarily in rural India, while the NGOs get managerial inputs during the DOCC internships.
Socially sensitive corporate leaders driven by values and ethics are the best gift our education system can give to the world. Through innovative non-classroom initiatives, we are trying to imbibe qualities that will hold tomorrow's corporate leaders in good stead. The change in attitude needs to be made at the foundation level through education. We, at SPJIMR, strive to influence practice and promote value-based growth to help our students become socially sensitive corporate leaders with a global mindset.
Confused what to do once you have converted the b-school calls? Here's a video of three SPJIMR students who give you 5 tips for the next two months. Watch here –
About the Author:
By Archit Gupta (PGDM 2017-19, Marketing, SPJIMR)