'Representing India At World Youth Summit 2016' -Varun Gampa – Best 50 – Class of 2016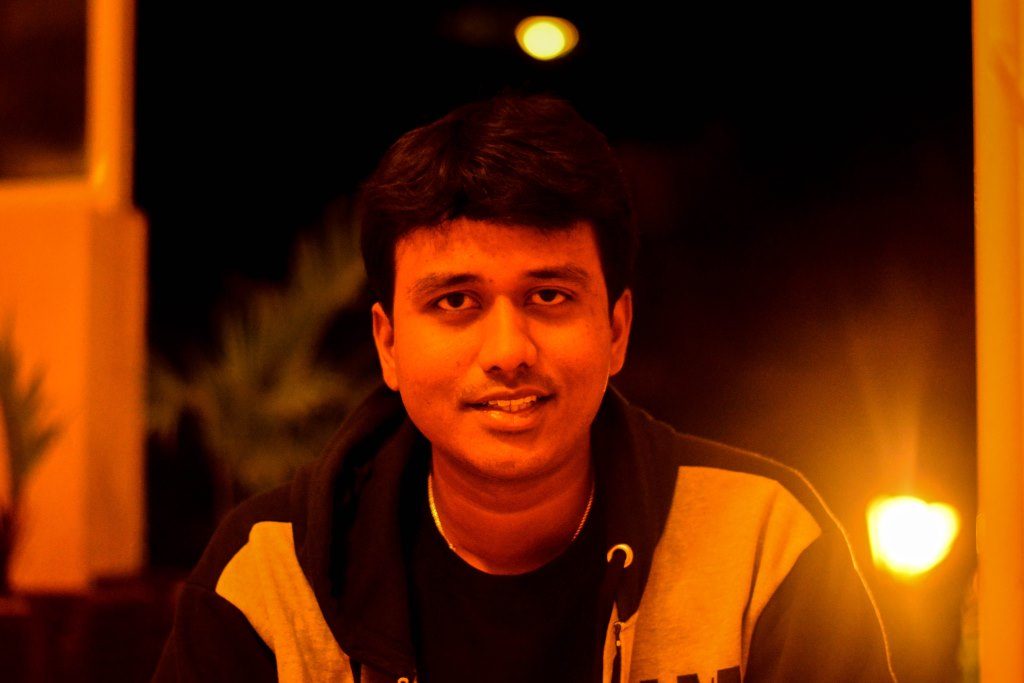 Varun has been chosen as one of the top 50 most employable candidates across schools and programmes in India for the Class of 2016. He has one of the best 50 profiles among the candidates who participated in the Best50 competition.   About Me I am Varun Gampa pursuing my PGP second year from IIM Trichy. I am doing my major in Marketing & operations and minor in IT. I've done my summer internship with Muthoot Group at its White Label ATM division. Previous to which I've worked with Infosys Limited as a web developer for about 34 months. I am a thematic philatelist & numismatist and highly passionate about future India. Academic Achievements:
In the top 2.5 percentile out of the 1.7lakh candidates who appeared for CAT2014
Benchmark six sigma certified green belt associate in lean management, January 2015
CII certified supply chain management executive – "SCM EXE", August 2015
Leadership Initiatives:
Representing India at World Youth Summit 2016, where youth delegates from 25 countries attend the summit and discuss on the theme "Youth for sustainable development"
Selected for Jagriti Yatra 2015 (among 14,000+ registrations), which is an ambitious train journey to promote entrepreneurship in Indian youth. It seeks to facilitate an awakening among the youth of India by exposing to exceptional models of social and business enterprise.
Core member – Alumni Committee, whose responsibility is to foster interaction between the institute and alumni
Co-ordinator – Elixir, the social responsibility club at IIM Trichy which also won the best club award for term IV. As part of the club activities, celebrated 'DaanUtsav', donated benches, chairs to a government school, conducted dental check-up camp in an Orphanage etc.
Launched massive campaign in search of rarest of rare blood, the Bombay blood group (HH –ve blood). Took the help of social media and created a campaign in twitter which was endorsed by celebrities like Rajdeep Sardesai, Milind Deora and Amish Tripathi
Initiated a fund raiser program for a colleague who was suffering with skin cancer. Launched an innovative campaign "Fast for a noon, save an Infoscion" where I've requested all the Infosys employees to fast for a noon and send the saved amount
Extra-curricular Activities:
National winner in the AskMe.com marketing case study competition out of 176 students participated, February 2015
National winner at Optio, an operations case study event conducted by DoMs, IIT Madras, October 2015
Won bronze for kho-kho in inter iim sports meet at IIM Bangalore in Nov 2014
Won 1st prize in drama competition for intra college cultural festival, Sanskriti 3.0 at IIM Trichy, October 2015
Participated and won in several mathematics Olympiads at school level
Summer Internship @ Muthoot Group:
Designed White Label ATM Blue Print and studied business viability by analysing various functionalities
Studied demographics of different segments from various geographies and proposed potential areas to setup WLAs
Travelled extensively across Kerala, found existing branding & marketing are pain points & repositioned WLA
Pioneered new revenue innovations, marketing strategies, cost-effective ATMs and site identification models for the WLAs
Work Experience @ Infosys Limited:
Worked as a web developer for a leading health care client of the US. Played a key role as a user interface designer for developing an iPad application which was aimed to decrease the turnaround time of health insurance claim process
Part of the COE (Centre of Excellence) team which interacted with the client on regular basis for business requirements
Received accolades from client manager for independently developing a build automation tool reducing 120 man-hours per month and saved $36,000 for the client
Understood design of website from consumer perspective and suggested necessary enhancement proposals to the client
Microsoft certified technology specialist in html5 and SQL server, database development, February 2013
Live Projects:
Live project on digital marketing with DataCrawl to improve online sales of Chennai Silks by increasing their digital presence, customer shopping experience and increased its traffic by 7%
Live project on customer acquisition with Hotel Gujarat Heritage to improve the customer base using secondary research and increased their customer base by 38%
Live project on entry strategy for GetMyUniv, a college review website – suggested strategies to increase brand presence such as promotion in colleges, tie-ups with other organisations, innovative Facebook campaigns and product enhancement.
What have you done at your Post-Grad/Business School/Undergrad level that makes you stand out from the crowd?
During the month of May, 2014 while I was working for Infosys in Chennai, one of my roommate's grandmother was in need of a rare blood group called Bombay blood group for a surgery in Vijayawada, Andhra Pradesh. Bombay blood group is a very rare blood group; it is present only in 0.0004% of the population which roughly equals to 1 in 2.5 lakhs of the population. So the number of people across India with this blood group is hardly countable. My friend's family approached few blood banks in Vijayawada and Hyderabad but none of them had that group blood or the contact of the donor. It was when he told me this situation and asked if any solution can be found for the search of this rare blood. Then I thought innovatively and used social media marketing and took the help micro blogging site; twitter. I launched a campaign in search of the rare blood group. It was when I drafted a tweet stating 'Need d rarest of d rare blood group. Transportation provided by any means. Pls RT'. Since I don't have many followers in twitter, I've requested celebrities across the nation to support this campaign, so that the word spreads through out. Fortunately, several celebrities such as Rajdeep Sardesai, Amish Tripathi, Asaduddin Owaisi, Nandia Das, Milind Deora endorsed this campaign. It garnered a lot of attention. We got 4- 6 calls as it went viral. One person from Hyderabad who met our requirements volunteered to donate blood. Almost with zero investment we could reach half crore people and spread the message using social media. The content 'rarest of rare blood' was a twitter city trend in Mumbai and Hyderabad for that evening. It garnered a lot of attention. Lot of people got to know about this rare blood group for the first time and enquired in their social circle. We got 5-10 calls as it went viral, but the majority of them were Bombay blood group Positive (Oh+ve), where as we required Oh-ve. Fortunately we got a call in the late night from a person in Hyderabad who met our requirements and was willing to donate blood.
What have you done in your life that you are the proudest of?
The biggest achievement of my life is when I was responsible for saving a life of my fellow employee at infosys. One of my project mates Murugesan was detected with skin cancer stage3. Unfortunately, it was detected at the last stage. Few surgeries were performed but in vain. Doctors advised him to take a new drug called yervoy which needs to be imported from western countries. It costs around 1.2 crores. He sold all his assets and contacted few organisations for help. He arranged majority of the part and was still deficit by 45+ lakhs. At that time, he sent a mail to my project mates describing the same and asked us to donate for his cause. Though I donated, I wanted to do something more for him since the amount is too large to be collected by a small group of people. So wanted to spread this incident to fellow colleagues and raise funds, but then thought that daily we will get numerous mails for fund collection. We just shift delete them even without reading. Initially we need to make them open the mail, so we need a catchy subject for it. Then in the mail content too we need something motivational, inspirational stuff rather than furnishing the information of his condition. So I named the campaign as 'fast for a noon, save an infoscion' where I've asked all the 1.5 lakh infoscions to fast for a noon and send the saved amount to murugesan. I've made sure this campaign reached every infoscion. Fortunately not only in Infosys but also it went viral in few other IT companies. This inspired the target audience correctly and thousands of them donated generously for this noble cause. More than 58lakhs was collected in just 3 days span of time. There was an immeasurable smile on my colleague's face who got a chance to spend a few more years  with his little kids. Then I realized Einstein's words 'only a life lived for others is a life worth living'. Meet the rest of India's 50 Most Employable Management Graduates from the Class of 2016 here.