My Vibrant Campus – Kriti Kansal, IIM Udaipur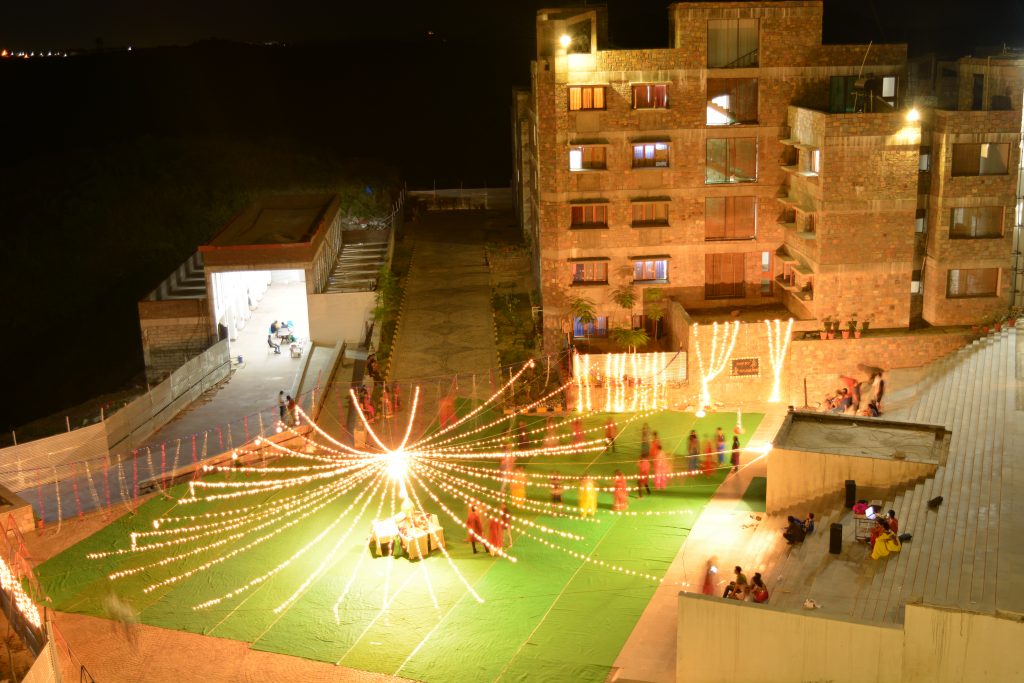 When I entered the campus a year ago, I had several questions running through my minds. I was excited and nervous at the same time. I didn't know what to expect out of a premier B-School like Indian Institute of Management Udaipur. I could feel that something was different about the campus. The Director, Faculty, Alumni, seniors and all others were there to welcome us on the first day at the campus and gave us a feel of what it is like to be a part of IIM Udaipur community. Everyone seemed enthused about the mission and vision of the institute and keen on going forward to achieving it. As I became part and parcel of the IIM Udaipur community, I imbibed those values in me.
Even though there is high academic rigour in the institute, it never fails to motivate me to live my life. The beauty of the campus and its surroundings are breath-taking which always keeps me refreshed. The culture gives you a feeling of being home. You discuss and argue about each and everything that is going on in the world, and you learn to accept other's views too.
Apart from the academics, we at IIM Udaipur know how to enjoy the life. Whether it is Yoga Day, Karaoke nights, Garba Nights, Id-ul-Fitr celebration, Independence Day, Diwali, Holi we make sure that we enjoy every bit of these festivities and celebrations. The club activities make sure that every individual can participate in events of his/her interests. It is an enriching experience to work with like-minded people and work on something great which can help the community in some way or the other.
I have been interested in Finance since my graduation days, so I want to be a part of Aditya Birla Capital Limited (ABCL) as it is one of the largest financial services player in India. It is highly diversified Non-banking Financial Company and amongst the top 5 in this sector. Aditya Birla Capital is present across life insurance, asset management, private equity, corporate lending, structured finance, project finance, general insurance broking, wealth management, equity, currency and commodity broking, online personal finance management, housing finance, pension fund management and health insurance business and offers a wide range of solutions for protecting, investing and financing money to its clients and customers. Being a part of the organization will provide me with huge opportunities to upskill myself in the long-run while using the skills for the benefit of the company.