Viren Modi's Summer At Netcore – SDA Bocconi Asia Center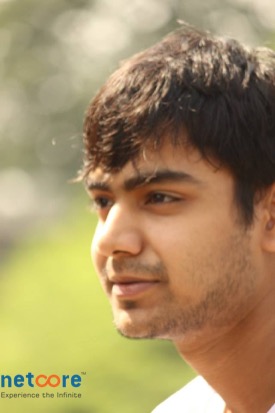 December 22, the last day of our second semester, was when I got selected for the Summer Internship Program at Netcore Solutions, India's first full-stack marketing automation company. Merry Christmas indeed!
Let's fast forward to my first day at the corporate. I was excited (and nervous, of course). As soon as I got there, a staff member directed me to the admin department, where they welcomed me, generated my ID card, enabled biometric access, and handed me the login credentials. Post that, I was shown to my desk (my home for the next couple of months). Everything was super organised, right from the name tag to the stationary. Next up, was the IT induction. A techie walked over to my desk and gave me a gist of how to go about operating Linux! After a few minutes of exploring the new (or rather, old) OS, it was time to meet the HR. She welcomed me to the organization, and we had a candid chat about what each of us expected from one another. Finally, I was introduced to my reporting manager, a young lad in his late 20's, super energetic and highly knowledgeable. He walked me through the organizational hierarchy, the role and responsibilities of the Growth Hacking department, and what was expected of me. Before I knew it, it was time to get down to business!
During the course of my internship, I worked on three key projects. First, was to carry out an in-depth analysis of over 10 different sectors to identify the potential target market for FY 2018-19. Having identified the right markets, we as a team, worked on preparing multi-channel use cases for various stages of the customer journey – acquisition, retention and advocacy. For the final leg, we created short videos and blogs to create awareness about our research and findings.
The second project involved analyzing email marketing campaigns to study user behaviour, channel characteristics, subject line optimization, send time optimization, and best and worst performing automation for our BFSI clients.
Next up, I worked on developing a digital marketing strategy for the launch of a DIY tool, encompassing organic, paid and social media channels. Parallelly, a bunch of initiatives were undertaken to complement the launch, such as collaborating with startup accelerators, establishing a new marketing channel, and building an informative demo panel to help clients understand the applications and importance of the tool. Another spin-off project, that was extremely exciting, was collaborating with the design team and working on the UI/UX for the new tool, by virtue of my background in design. This was definitely the most interesting project of the lot.
Apart from working on all these projects, I also actively participated in company meetings and corporate training sessions. On my last day at Netcore, my manager publicly acknowledged all my contributions towards the growth and development of our department and the company at large. It felt special. Overall, it was a rewarding experience, coupled with a steep learning curve and lots of fun memories.