Vocalist at IIML's Official Band, Interned With Mahindra, Placed At Accenture Strategy, Ishani Singh – Ladies Of Lucknow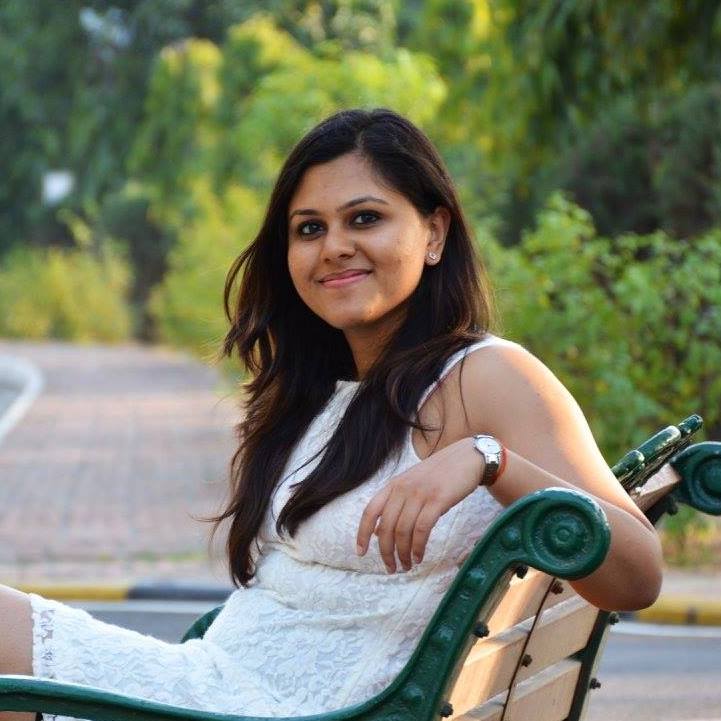 A Very Happy Women's Day to all the ladies out there !!!!!
Not that we would wait for Woman's Day to celebrate the spirit and power of women on our management campuses, still we thought its good time to present some stories of women who have done it all.
Meet Ishani Singh – A music lover, an enterprising and creative individual who is part of the coolest club,  rekindles her hobbies and passion for fitness
Read on to find out more –
Questions
1. To start with, tell us about your background.
I have been brought up in a defence family. Ever since childhood, I have been very close to music and nature. I find myself fortunate since I could get a taste of both, rural and protected city life upbringing. Having changed 10 schools and 5 cities in my journey, I have seen a myriad set of people and cultures. Owing to my interests I picked up activities aligned to the same through school, college and work, and continue to do so. This is precisely why I am, in general, an enterprising and creative individual, who invariably channelizes her energy for the larger constructive good.
2. What makes you think that you stand out of the crowd?
The sheer diversity in terms of people, activities and work I have encountered in life has shaped my life. That's what defines my social circles, choice of activities and even project work.
3. What do you like the most about yourself?
My earring collection is something I could boast of incessantly. However, the best thing I like about myself is compassion for people at large. I am patient in situations and ensure that people get what they seek.
4. If you were granted a wish by 'The Jinn', what would it be? 
I want to go to the KK Music Conservatory to hone the music monster in me.
5. How do you think doing an MBA has added value to your persona?
Over and above the theoretical knack of things, MBA has taught me how to always remain in control of situations. It is ultimately the individual self which will come up with solution to a problem, irrespective of the context one is in.Experience at IIM Lucknow
6. Experience at IIM Lucknow
Working on the most crucial committee, being on the coolest club, toiling for case competitions, rekindling my hobbies and passion for fitness, getting stimulated in my choice of lectures, falling in love with Profs, and freaking out with my bunch of people, to boot – all this made up my life at IIM Lucknow. My internship with Mahindra was the best I could have asked for. I knew much more and deeper than an average classroom learning in most Marketing lectures. The prep and the entire journey of Sangharsh made me determined and helped me explore another side of me. I have lived each of these experiences to the fullest and seen all parts of the chequered journey, and have extracted the best that I could.
7. If you were a leader, how will you make a difference?
I believe in self-sustaining mechanisms. I would work towards buliding these societal and civic structures which feed into the growth of the society.What do you think about the biggest global feminist issue? and in India?
8. What do you think about the biggest global feminist issue? and in India?
The biggest issue is that at workplaces, and the haziness about equal sharing of responsibilities between men and women, inside and outside of homes. One must understand that societies have moved on from specialization of labour (house-wifehood) to equal opportunities and meritocratic corporate cultures. This calls for a requisite support system outside the premises of work, and hence, a shift in mental setups of HRs, husbands, children, families and the society at large.
9. What according to you is the essence of being a woman?
The essence of being a woman is enhanced sensitivities of the ecosystem one is in. The greater capacity to absorb, reflect and act. In the process of acting, women invariably impact and influence a greater number of people.
—-
(As told to-
This article is written by Abishake Koul, a PGP student of the class of 2017 at IIM Lucknow and the Creative Head and Core Coordinator of the Media and Communication Cell)
Media & Communication Cell IIM-Lucknow
IIM Lucknow's Media and Communication Cell (MCC) serves as a communications liaison between the Institute and the external world. MCC also acts as the community building platform of IIML and ensures that all the student activities and initiatives at IIM Lucknow receive public recognition