Wall of Fame: Achiever's galore at SPJIMR – Part 2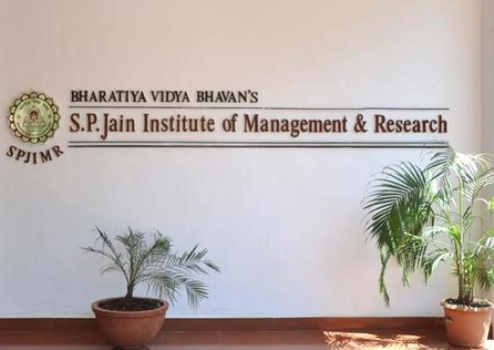 The first part of the Wall of Fame focused on some of the most prestigious competitions covering areas of general management and a stock pitch competition that was held in Singapore. This part focuses on specific sectors- Marketing, Operations, Strategy and Consulting and individual/team wins at various competitions.
The Citi advantage…
Yati Suri, 25, PGDM – Marketing @ The Citi Woman Leader Award 2013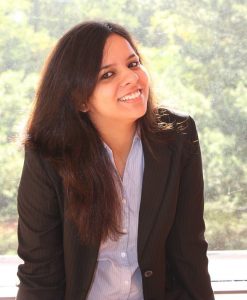 The Citi Woman Leader Award- a prestigious award bestowed to women from the finest management campuses in the country with the purpose of recognizing women who have demonstrated exemplary and unparalleled leadership potential in their domains along with overall academic excellence while having balances extra-curricular activities. A fine balancing task- this was no mean feat and required a woman of mettle- no less.  The stringent criteria had to be demonstrated through an essay based application that would be thus critically reviewed and the best five would be chosen from the campus and further to the next round which would be a case study solution submission followed by 2 day event- an exhaustive mix of continual assessments, case presentations and personal interviews all of which would culminate into showcasing the brightest and the most driven women in the country and provide them with an opportunity to be a part of an event designed to celebrate their successes and embellishments; their dreams and their aspirations.
Yati Suri, an honors graduate in Commerce from the prestigious Shri Ram College of Commerce was the campus winner and national finalist at the Citi Woman Leader Awards 2013. Yati is every bit the woman leader that Citi looks for when it thoroughly scrutinizes every application that it receives-  more often the number of applications received exceeds the number shortlisted by a factor of five and even higher! Dignifed, self assured and humble; Yati exemplified all the attributes that Citi looked for. She was won accolades at her old firm- Deloitte Touche Tohmatsu and had gone on to represent SPJIMR at the Harvard "Jaago" Conference- winning accolades over there as well.
What was this competition all about? Your thoughts on the competiton
The Citi Woman Leader 2013 basically aimed at providing women a platform to showcase their leadership skills and also to contribute to real life business challenges. After having submitted an exhaustive essay based application, I was shortlisted for the next round where we were presented with a challenge of "reinventing the customer loyalty program" for Citi's credit card services. The idea here was to position Citi as a provider of viable services "caring about the quality of spending" of the customers. I came up with a bucket of services targeted at creating "the ultimate consumption experience" which included affordable and enjoyable air travel, an enticing yet reasonable shopping experience, luxury offerings like fine dining, spas, movies and holidays. The idea was to marriage the Indian consumer's twin dilemma of affordability while adding value and a superior, more premium experience.
You see the Citi Credit Card is considered to be the affluent consumer's credit card. However the average Indian consumer is extremely value conscious and wants to extract as much value from any product or service thus provided. What I wanted to do was to take this basic, raw consumer insight and model a service offering on that. We would entice consumers to spend more but we want them to know we care about where they spend and how wisely they do spend.
I was one of the 13 finalists to reach the 2 day Grand Finale in Mumbai along with finalists from 12 premier B Schools that participated from across India. I had the opportunity to engage with twelve other women leaders in the making and also to present and showcase my achievements and ideas to the senior management at Citi. It was a truly rewarding experience.
Providing a Bird's eye view to challenging problems
Snigdha Khuranna, 24, PGDM- Marketing @ The KPMG International Case Challenge Competition 2014
Team Athena, SPJIMR (l-r): Garima Singh (Finance), Pratima Parab (Information Management), Snigdha Khuranna (Marketing) and Siddhi Hichkad (Information Management)
The KPMG International Case Challenge Competition is one of the most prestigious consulting competitions that provides students with an opportunity to come up with solutions to case challenges that actually mirror the challenges faced by the KPMG Audit, Tax and Advisory firms on a day to day basis. It allows the students to don the consultants hat, analyze the issue, frame the problem definition and thus come up with objective oriented, time targeted solutions that can serve as recommendations to address the real business challenges. The competition in itself is much larger than the challenge. It provides students an opportunity to develop solutions against the context of a truly global perspective and also gives them a platform to potentially travel to places such as in this case Sao Paolo where a thrilling final is to be held.
Snigdha Khuranna, as part of Team Athena was the campus winner and National Finalist at the KICC Competition 2014. Donning the consultant's hat, this team went on to provide recommendations that were well appreciated by the KPMG panel of judges- senior decision makers within the organizations. Snigdha was also presented with the KPMG Ace Award as a part of which she was presented with an opportunity to be mentored by a team of KPMG professionals for the role of a consultant
What was the competition all about and your thoughts on the same?
It was a uniquely designed competition where at each level we were presented with case based challenges across varied sectors- for one of the campus rounds we were provided with a challenge to analyze the impact of private equity investments on the Indian economy and recommendations on the way ahead to channel private equity funding in balanced return –risk profile ventures that would change their trajectory and boost growth while also being good for the economy as a whole. Our case for the national finals was to propose a strategy that could help increase the profits of Quantas Airways – we analyzed the case from all possible standpoints and presented both tactical and strategic recommendations.
What was unique about this competition was that how each case presented a challenge that was very different from the other and touched upon a sector quite removed from the other. From private equity to the smartphone industry and finally to Airlines; we studied in depth three varied sectors.  We explored these sectors, analyzed the underlying trends, arrived at insights and formulated a strategy. In this we developed and perfected a process oriented methodology of problem solving while still thinking on our feet to come up with suggestions and recommendations that would address the long term needs of each industry and by extension the company. That was the key learning that we took away from the course of the entire competition.
Lastly the amount of effort put in by the KPMG Team towards guiding us for the final round was commendable. The KPMG professionals gave some really valuable feedback grounded in solid practicality and reflecting a unique approach to problem solving and that greatly helped our performance and shaped the way we analyzed the problems- a learning that shall stay with us forever and which is very invaluable indeed.
Tackling real time issues in a dynamic sector
Sarthak Pandit, 23, PGDM- Marketing @ PepsiCo Become Indra's Advisors Challenge 2013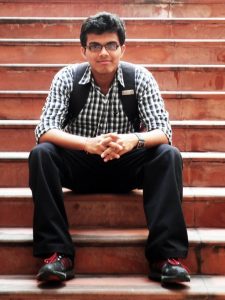 Team Sugars41g: Sarthak Pandit (Marketing), Tarun Kumar Agarwal (Operations) and Amruta Bhandari (Finance); National Finalists at PepsiCo BIAC Challenge 2013
The PepsiCo BIAC 2013 Challenge is one of the most prestigious marketing competitions that provides students an opportunity to actually consult and advise the foods and beverages behemoth on some real business issues faced. Extensive and rigorous, it is a one of its kind competition that actually expects to students to come up with concrete, ready to adapt and implement solutions riding not just on conceptually bright ideas but also sound financials mapping the timelines by which substantial and tangible returns may be achieved.
Sarthak Pandit a graduate in electronics and communications engineering and a post graduate in physics from the prestigious Birla Institute of Technology (Hyderabad Campus) and his team were the campus winners and national finalists; representing SPJIMR at the national finals of the competition.
What was the competition all about? Your thoughts on the same
The competition this year focused primarily on maximizing PepsiCo's foothold in the Out of Home Eating and Drinking Market in India. As a team we devised an end to end solution that provided new product innovations, recommendations for existing products and services and ideas for distribution channels (with financials). The out of home eating and drinking is a growing segment in India especially in the urban cities and the idea was to capture this growth through a unique mix of push and pull strategies. We wanted them to launch new products more suited not just to the Indian palette but also to the whole Indian eating experience which is a cultural- behavioral phenomenon. We also wanted to have supporting infrastructure in place in terms of the much used hub and spoke model of distribution that would support our recommendations to boosting this growth in the Out of Home Eating and Drinking market.
The competition had a challenging format way different from some of the competitions that I have been a part of in the past. We had to advise on real time issues which the Pepsi Beverages and Food Business was encountering and the solutions were to be implemented in a timely manner. The solutions had to be provided in context of a business plan which involved financials and KRAs to assess impact.
We were one of the 6 teams that made it out of 700 entries from the top 10 B Schools  and we had the opportunity to present our solutions to the CEO of PepsiCo India, D. Shivkumar. The experience was worth the effort and the learning immense!
– Sonal Sapale