My Way Was The ArcWay! – Vinnata Rout – XAHR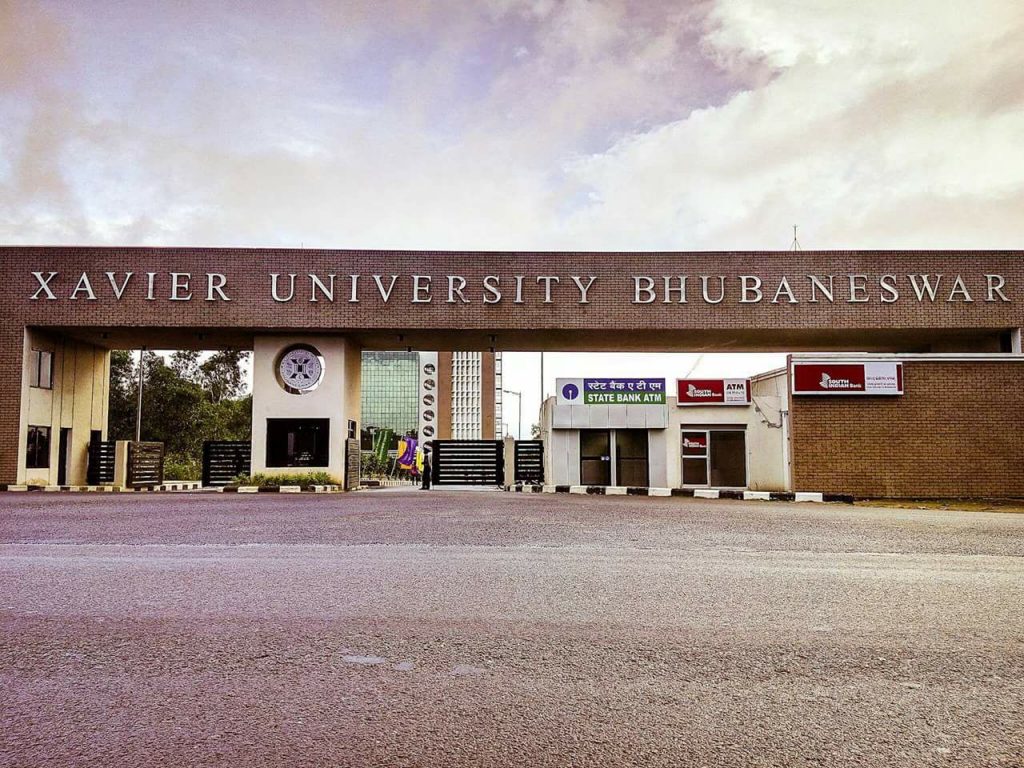 06:48 PM: I leave my friend's room, perennially tensed and cursing God for always keeping me waiting for all good things in life.
06:50 PM: As I near the lift, my phone vibrates, *one new email received*.
It's from the placement cell of our college, and my heart skipped a beat. I could partly read the name of the company. I prayed all the Gods I know in a blink or two and mustered up the courage to open the email. And it said the following.
Dear All,
The following student has been selected for Summer Internship with Arcesium.
Vinnata Rout
Congratulations to the selected candidate. 
I screamed and beamed with happiness and my friends who were tortured from my constant sulking finally relieved and rejoiced. Since, that moment it's been like a dream. I am a student of HRM and I confess one thing, I am not really a finance aficionado. In fact, to be brutally honest it scares me to the core. And Arcesium being from fin-tech domain of business, my expectation of getting through was pretty low.
The Process:
Arcesium lets everyone sit for the written test and judge on the basis of our aptitude; how can one not like them for that!
Written Round:  You can prepare a good set of aptitude questions and remember accuracy is the key! Enough said there.
GD: I am sure your college will groom you well and make sure you shine bright like diamonds to be noticed by the panellists.
PI: One will revolve around the subject knowledge assessment and the other will be a behavioural one; they will check if you can be a company fit. What you would want to show is a hunger for osmosis way of learning, but what they will look for is a symbiotic association. Again, quid pro quo is the key!
Strategy: 
I may be the wrong person to help anyone with a preparation strategy for the company. As I had, (n)one!  I am one of those people who doesn't study anything till exams knock our doors. We were hardly few months into the course when the company visited so not much of the curriculum was covered by then. We just brushed up on the basics taught to us before the process. Caught the one?
What happens in Vegas, Stays in Vegas!  (Apologies, I have signed a non-disclosure agreement to protect their awesomeness till my last breath, so.)
Jokes Apart! Sweet mother of God, can it get any better than this? This had become my catchphrase from the day I got associated with the company. They have mastered the art of spoiling their interns, for good. Starting from showering us with customized gifts throughout, planting trees on our behalves, flexi hours of working, accommodation, travel, outings, movies, parties, free food, engagement activities, I can't really stop boasting even if I wanted to. Trust me; sugar coating isn't my cup of tea.
My share of Barter:
Now coming back to the business, Arcesium has a vibrant Human Capital Team. It recently won accolades for Leading Practices in Benefits Administration, Health and Wellbeing and Employee Engagement by People First HR Excellence Awards 2018. So you can imagine the efforts put by the team for achieving such feats. After the induction process, when I met my reposting manager, she handed me a list. It was my project sheet. A list. Yes. I had 13 of them. Honestly, I was overwhelmed at first. I thought they had really high expectations from me. Completing all of it never seemed possible. I had multiple projects under multiple domains; Training and Development, Employee Engagement and Business Partner Services (Finance Team). They had strategically assigned my projects as per my preferences that I had given during the interview and for the kind of person I am, a jack of all trades. It actually suited my personality. The efforts! I admit, I was impressed.
At each step, they made sure they guided me on the right path but never micro-managed. My take away from the company in a single line that was often thrown at me, "go crazy with ideas"! And I did. I felt I was my best creative self and rediscovered my mettle at getting 13 different things done at one time.
Their Share:
Symbiotic association, does that ring a bell? You add value to the organization from the day you step in there. They observe you, your attitude, conversations, interactions and suggestions you make very keenly. They take you as seriously as any other employee. Frequent connects are ensured with the managers and BPs so that you get your comfortable time and place to openly have a meaningful dialogue. The best part of these dialogues is actually seeing your ideas getting implemented. What more can you ask for? The best way I could contribute to the company was through my projects. And also how can I forget the 5 runs I scored for the HC team, and enabled the opponent to concede just one run during my bowling over (have been maintaining an amazing economy rate, I tell you)? Did I also tell you that we won the tournament? So yeah, we did!
My Gurukul be the best:
Not just the classroom teaching but the entire experience of my first year at XAHR holistically helped me sail through my internship. We had our student committees on their toes on aiding us with various academic materials. Faculty advisors were just a call or ping away. Lastly, can't thank our seniors enough for toiling along with us anytime we reached out to them.
(No) Tips Please!
Like I had already said, and don't mind repeating again; I am not the best person to give any advice. I go by my impulses and act on instincts. And it has always worked well for me; be your own knight of the mind. But then if you insist.
The company will love your company if:
You be Inquisitive;
Fearless;
Open and clear.
Communicate enough.
Interact and try to know as many people around, their insight may work wonders for you.
The HR BP of Arcesium appreciated my honesty. He remembered every detail from my interview till the last day of our internship. If you be your true self you will land up at the best place. Seek for what is best for you and not what is universally tagged as best. All the best! May you shine and rise, and remember this Wise (soul)! [Sic]
———–
About the Author:
Vinnata Rout
XAHR (formerly XIMB-HRM)
2017-2019
Xavier University Bhubaneswar (XUB)
Xavier University Bhubaneswar (XUB) was established in accordance with the Xavier University Act 2013 and was inaugurated on the 7th of July 2014. XUB is India's first digital University and an institution of higher learning for imparting professional and technical education. It is a self-financing institution imparting professional and technical education. XUB has 8 Schools that offer world-class education in different fields. XIMB offers an MBA in Business Management, Global Management and Executive programs. Xavier School of Human Resource Management (XAHR), erstwhile XIMB-HRM, offers the MBA-HRM program. MBA-RM is offered by the Xavier School of Rural Management (XSRM), erstwhile XIMB-RM. MBF- Master of Business Finance is offered by Xavier School of Commerce, MBA-SM by Xavier School of Sustainability (XSoS) and MBA-UMG by Xavier Center of Urban Management and Governance. The Xavier School of Sustainability, Xavier School of Commerce, Xavier Center of Urban Management and Governance, Xavier School of Economics, Xavier School of Computer Science and Engineering, and the Xavier School of Communications offer different postgraduate and undergraduate programs.