'We Give Our Young Leaders Projects That Are High Risk High Return' – Team ABG on InsideIIM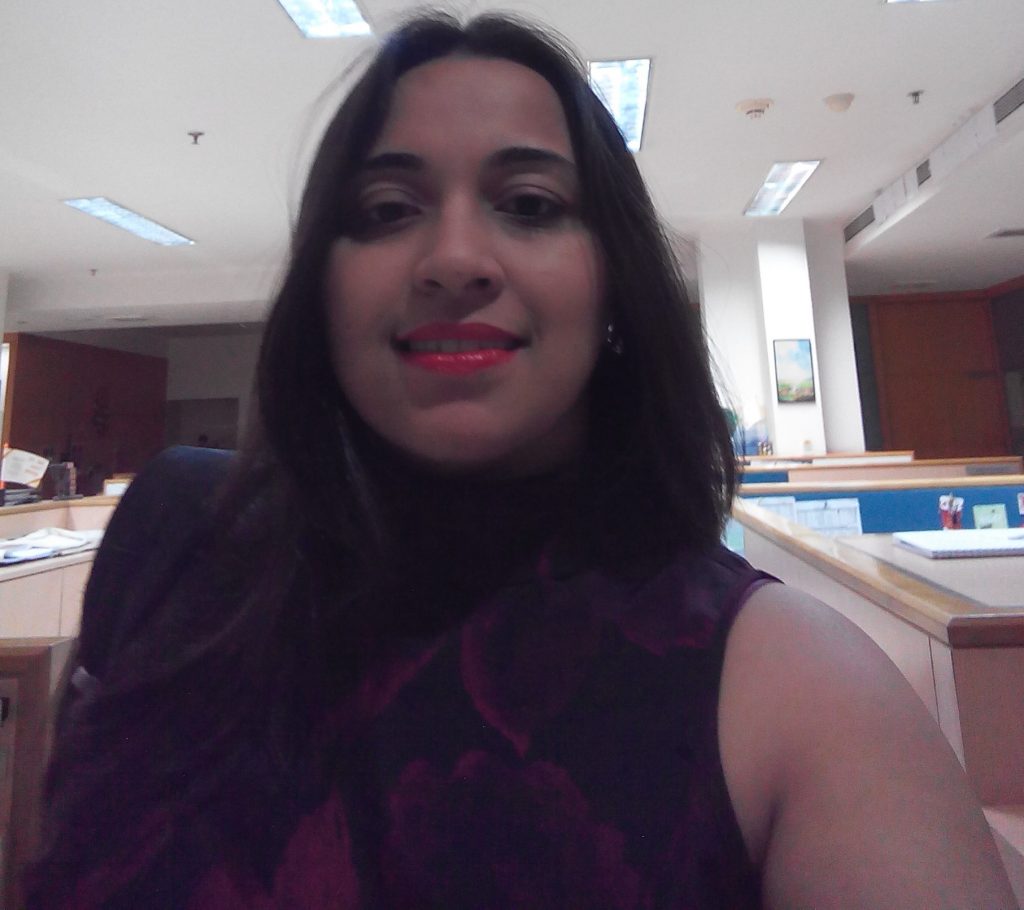 Aditya Birla Group Leadership Program is one of the most prestigious career tracks for young Indian professionals and students. Consistently, ranked as one of the most preferred recruiters in the General Management domain in our recruitment survey, the ABGLP has become a standard.
InsideIIM hosted Pooja Aggarwal for a chat session where she answered several questions linked to leadership programs at ABG and the type of skillsets ABG looks for in an aspirant.
Apply to the Economic Times Young Leader Competition by Aditya Birla Group here
What kind of leadership programs are provided in the domain of HR?
We have Human Resource leadership Program that offers structured fast track career in Aditya Birla Group.
What kind of skill sets ABG look from a management graduate without work experience?
We look for functional competency and also ability to think, act & relate. We look primarily ability to think and apply your learnings, ability to execute things and ability to relate to various stakeholders. We also expect Participants to have basic subject knowledge in the function that they want to excel.
We recently read in news that ABG is planning to merge all retail apparel division under one entity. This seems to be a very interesting move. Can you throw some light on what lead to this?
We have decided to merge Pantaloons & Madura fashion. This was the thought when we had acquired Pantaloons. Operating under one Brand name ensures higher recall and through this merger, we will be able to cater all segments now.
The people who have passed through the LEAP have become National Category Heads or equivalent after just 12 months. What is the unique factor about your training that gives it such staggering results compared to equivalents in the industry?
LEAD LEAP candidates are assigned critical projects to groom them for future leadership roles. Besides that, we have outbound and behavioural trainings to groom them. ABG believes in young talent especially LEAD LEAP and give them roles that will have high risk high return.
Is there any way to apply for the program in case ABG doesn't visit the campus?
We are launching 2nd edition of ETYL B school edition next week. Please apply and get an opportunity with ABG.
Update : Apply to the Economic Times Young Leader Competition by Aditya Birla Group here
Can you brief me about the kind of exposure an intern gets as part of ABG Leadership Programmes when it comes to global leadership roles? What qualities are required to create an impact?
An intern is also treated like an employee and is always assigned projects which are of utmost importance. We provide international opportunities too based on your profile. Qualities primarily include your learning agility, ability to influence and create impact.
There's a boom in the e-commerce sector and we read that ABG is also planning to become a major player in it. How important does ABG think that e-commerce is and is it planning to build a strong presence in it?
We are already planning to launch our E- Commerce organisation. It is going to be a boom. We have services businesses and we understand that it is critical to be part of it. We have long plans. In fact, we have launched Aditya Birla business labs wherein start-ups who need funding can present their ideas to us and we will fund the same. This is to encourage entrepreneurship
Is there a probability in the coming recruitment cycle, for ABG to launch e-com focused roles?
ABG is a conglomerate and has 18 businesses. We never focus on sector specific roles. We already have participants in last 2-3 years who have joined our E Commerce arm and will have many roles coming up in that segment
What is the difference in skill sets that a person should possess to excel in a conglomerate like ABG as compared to single business unit companies?
While working in a conglomerate, you need to have ability to collaborate across sectors, across people and seamless is critical. Function might be same but ability to apply differently is critical.
So as one progress with his career in ABG, does one become a functional expert or a sector specific expert and are their examples of people switching their functions?
We always focus on functional expertise. Aditya Birla Group core competence is offering diverse sectors. You can apply marketing in Manufacturing as well as services. Learning from each sector are different. I have worked in sales for 8 years and now I am in HR since last 2 years. It is a wonderful journey and immense learning in both functions.
Under the GIP, does an intern get to choose the business he/she wants to work in after the 'Crisp Induction ' period where they are given an overview of ABG's 18 businesses, or is the role offered solely based on the student's profile ?
Once a candidate is selected- we send mails asking Participant business and functional preferences. Based on number of projects and profile, projects are allocated. We try to allocate projects as per your preference.
Can you please brief us on how easy or how difficult is it for students from different backgrounds to manoeuvre across different domains, given the diversity of industries that ABG is into?
We always look for diverse backgrounds so as to cater to requirements of our different businesses. Since the group is committed to groom young leaders, it provides opportunities to work across different sectors and different functions.
What would be the structure of the LEAP Program?
A LEAP Program has 4 stints across 4 different businesses including an international stint in first year. We also try to provide projects to provide you functional as well as functional exposure. Post 1 year, you get placed in a business
Can you elaborate on FLP program?
FLP is finance leadership program and we hire CA rankers twice in a year to cater to functional requirements across Aditya Birla Group
Apply to the Economic Times Young Leader Competition by Aditya Birla Group here
We thank Pooja and Team ABG for doing this!
You can visit our LIVE Chat section for archives of over 100 chats. Please check our featured stories section for transcripts of various high-profile chats on InsideIIM.