'We Like Both Freshers And Experienced Candidates' – Team Unilever on InsideIIM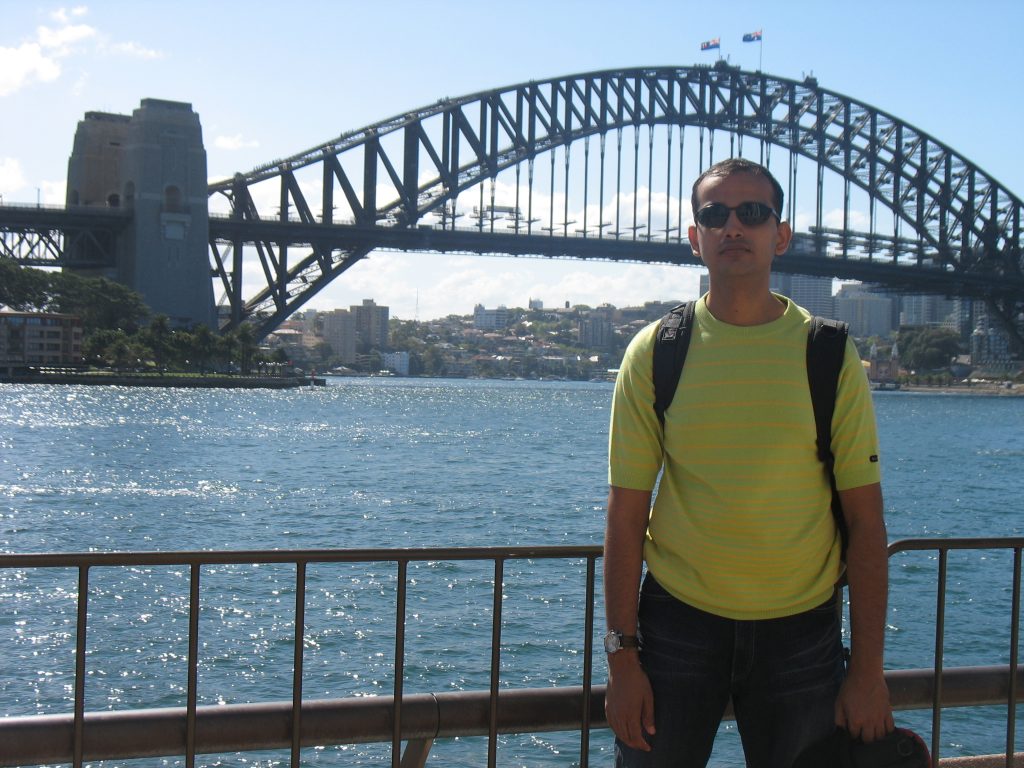 Careers in Sales & Marketing at Unilever – HUL Oral Care Category Head Speaks to Business  School Students Across India
Hindustan Unilever is a dream recruiter for most b-school students. HUL has topped most categories of rankings in the InsideIIM Recruitment Survey since its inception. In our series to help young professionals understand what different types of careers are like we now have Team Unilever to help our users discover the world of Marketing and FMCG!
InsideIIM hosted Shashwat Sharma for a chat session where he answered several questions linked to careers and opportunities in Sales & Marketing in general and at HUL in particular.
What are the key skill-sets that HUL looks for to recruit a Marketing Manager during the interview? Do any certifications help?
There is no formula for marketing recruitments. We are not looking for any marketing background or certifications. We are looking for bright, optimistic individuals, who display strong potential to be successful future leaders.
How does a typical work day at HUL look like?
It is interesting to note that there is no typical work day at HUL. There might be some common elements to my day, but the nature of work differs every day. My day would be: wake up at 6, drop my kids to the school bus, and play squash. Then head over to the office and reach by 9. Work starts with reviews on sales and business, meetings with key stakeholders who could be from sales, taxation, supply chain, advertising or finance. I love the part of the work involving development of new avenues of brand building and future planning. There might be some gate-keeping meetings for major decisions. I'm usually home by 7, unless I'm chatting up with future managers on InsideIIM.
What prospects do the rural markets hold for the Oral Care Category in India? Specifically in terms of branded oral care products and oral care products other than toothpastes and tooth creams.
Rural India is huge growth opportunity to be tapped. Toothpaste penetrations are low ~60%, consumptions are less than 1 usage occasion per user per 2 days. And very heavy usage of proxy like 'datun' and 'powder'. The market will simply triple, if every rural consumer uses toothpastes similar to a typical Mumbai resident
How does the transition from Sales to a Marketing role take place at HUL?
Sales and Marketing are two sides of the same coin. There is a seamless transition available to all candidates at HUL. It is usually suggested to all management trainees to do both stints, before specializing in any one field.
I have 2 yr work exp as a Production Executive (at HUL) and currently handling safety in ETSC. Kindly advice which stream I should choose if I am planning to pursue MBA?
Listen to your heart. Having a production background, you will get some benefit in the short term in Supply chain.
Unilever acquired the UK Ren SkinCare. What is the marketing strategy and how different is it from the one adopted in India?
Our strategy is to build a portfolio of brands to meet all consumer needs at different price and benefit segments. This can entail repositioning some brands, launching new ones, and sometimes acquiring them. Horses for courses, to win with the overall strategy.
Sir, May I know how the responsibility of MT – Sales, Brand Managers is going to change over years considering the advent of analytics in this field ?
We will need to become more nimble footed, sharper in targetting and faster in activation / innovation cycles. Also, adapt to the changing media landscape.
Adding to that question, do you expect it as an advantage if you have some hands-on experience in analytics
If you can show great application of your analytics experience, it is an edge.
Launching a new product in the same domain affects other products in the same domain. For eg. Pepsodent and Close up are both HUL. How do you position them and what strategies do you adopt to not make them compete with each other?
As long as the brands offer different benefits, and have clearly articulated diverse brand positions, a portfolio of brands actually is a blessing, and not a problem of internal competition. Pepsodent focuses on alleviating problems of moms for their kids germ protection for their tooth. Closeup is a brand for freshness seekers, built on the emotional benefits linked to Confidence.
Is it necessary to have a certain number of years in a Sales stint to switch to Marketing? What would be the optimal number of years one should be in Sales?
Rotations across stints preferably occur every 2-3 years. This allows people to learn on the job, perform and deliver business results and leave some legacy in the organization. Sales stint is no different in this regard, and all of us had a great time doing it.
Could you please elaborate on the approach while solving a Case study, of the likes of LIME
Identify and articulate the marketing problem you are solving well. That is the first step. Then find the consumer insight that can help solve the issue. Get a little creative and draw a marketing plan to solve the same, focussed on the marketing problem. Don't waver too much
There is a prevalent opinion in B-schools that marketing companies prefer freshers. How true is that?
We like freshers and experienced people the same. However, relevant work experience in marketing is difficult to find among b-school candidates. Hence, all candidates start as equals when they become management trainees. If that's not an issue with people with work ex, we have no issues at all.
What steps should I take to improve my profile to justify my inclination towards Marketing?
We are not fixated on campus profiles. If you're interested is reflected in your academics and activities that is great. However, if you are smart and passionate for marketing, can think on your feet and have leadership potential, you have a strong chance to make it. These qualities will be reflected in your interviews and GDs.
HUL doesn't visit all the top b-schools for recruitment into its Sales & Marketing program. Is there a route for interested students from other institutes to apply for the same?
You could apply to HUL S&M once you gain one or two years of relevant work experience after your MBA degree. We don't hire off-campus into the management training program. However, winners of L.I.M.E. Season 7 get to interview with us for the S&M profile of the Unilever Future Leaders Program. So that is another way to get in.
How would the responsibilities of Sales and Brand Managers change in the near future considering the advent of analytics in the field?
Managers will have to become more nimble footed, sharper in targeting and faster in activation/innovation cycles. Also, we will have to adapt to the changing media landscape.
FMCG sector witnesses the largest number of product releases every year, and Marketing and R&D teams play the most important role in this process. How is the trend at HUL with this aspect, does the Marketing team take lead or R&D pushes new products to the Marketing team?
Marketing is the captain of the ship. They hold the pulse of the consumer. R&D and Supply Chain then work to make the innovations land as per the consumer insights and direction given by marketing.
Are the location assignments made during the Sales stint randomly allotted? What are the prospects of overseas work allocation during the program?
Mostly Management Trainees do not have an option of choosing their work location during the Sales stint – it's just 4.5 months! However, if there is a valid reason for the request, we will definitely consider it and make it happen. Many of our interns do their internships at international locations like London, Brazil, Singapore, Sri Lanka, Rotterdam, etc. Since Unilever is an MNC with a global footprint, we send interns to whichever place has exciting work happening.
Do Marketing Managers in HUL get a chance to involve themselves with CSR projects, or is there a separate team for that?
Most Unilever brands are on a journey of the Unilever Sustainable Living Plan, which is embedded in all the brands. There is no separate CSR leg. Lifebuoy Swasth Chetna, Pureit pure water, Domestos/Domex Build toilets, Laundry save water, Dove self-esteem fund, FAL Foundation are few of these initiatives which are embedded in brands, and led by marketing managers.
How do you manage Marketing in rural areas with poor infrastructure and what are your views on improving the distribution channels to remote villages?
Distribution beyond a level is a function of demand. So, we use our scale to drive direct distribution, build strong wholesale networks, and build rural distribution channels like Shakti to distribute there. But, the end win is demand. For that, we do loads of activities in rural India, such as Project Bharat for sampling, Kan Khajura Tesan for media dark areas, dealer boards and Khushiyon ki Dor.
How can Digital Marketing be used to boost demand and create a pull for HUL products in rural India? Is it a tool worth implementing in rural markets?
With mobile phone penetrations now going ahead of any other media vehicles, digital through mobile (feature phones) is a massive tool in rural. It HAS to be central to rural demand creation.
What are your thoughts on the boom in the e-commerce industry? How is Unilever tackling the exodus of brilliant marketing professionals to e-commerce industry?
E-commerce is a channel which is here to stay. It has a bit of a bubble right now, as profitability of the businesses are unsure. That is the watch out. But, definitely a channel of the future and one that needs to be nurtured
On Talent – HUL has always prided itself for being the breeding ground of CEOs and business leaders. We continue to do so, and have a pipeline of leaders to manage the future well enough.
A few months before, I read about Unilever and Cannes Lions partnership in search of 50 marketing tech-startups. Can you elaborate a bit on that? Are Indian marketing startups allowed to be a part of it?
Yes. We have a program here to send out briefs to Indian tech startups to pitch for marketing solutions through tech as part of this program.
Does HUL also have a dedicated market research and insights division like P&G's CMK?
Yes. Very much – CMI is the division here. Very critical division to support great marketing
As suggested by you regarding applying post MBA after work experience. Is there any restriction on relevant industry work experience ? For example: Can one switch after having work experience in Marketing domain from Power or Manufacturing sector into Marketing domain of HUL ?
Marketing skills are transferable across industries and sectors. As long as that is established, you can. And earlier the better, if you want to..
What advice would you give to students looking to make a career in marketing?
There is no fixed mantra. But if you are genuinely interested and excited by marketing, consumers and changing habits, then HUL is the place for you. Leadership skills, strong marketing concepts and clarity of thought are areas that will help.
We thank Shashwat and Team Unilever for doing this!
You can find anything written about HUL or Unilever on InsideIIM here and here 
You can visit our LIVE Chat section for archives of over 100 chats. Please check our featured stories section for transcripts of various high-profile chats on InsideIIM.